Lo-fi good vibes but with a crystal-like clarity, and a much-welcomed cafe ambiance, welcome us into this new and immersive album from Blue Soul Ten.
Ever the instrumental leaders in their field, Blue Soul Ten set the mood beautifully with this project, allowing these natural, organic layers of jazz and rhythm to pour through in mellow yet colorful waves.
Complete with freely meandering melodies, Blue Soul is the opener and guides us into the experience with a blissfully calming aura. It feels like everything will be OK, and that's a feeling we've all been missing throughout much of 2020.
Across the album in full, the mood is kept fairly low-key, chilled out and content with itself. Given the title, the project is about you, for you, and so it's intimate, reflective of time alone yet comforting in the same instance.
With Everything, we're led by notable bass-work, layers of funky synths, and a gorgeously soulful, delicate vocal story-line and melody from Syauqi Destanika. Then there's a subtle injection of hip hop or spoken word from Surron the 7th on Dear You (a personal favorite). Always we're surrounded by this real-time creative energy – the keys, the guitars, the drums, the clean-cut vocals – it's beautifully well-produced, but still draws you in similarly to the manner in which a live performance can.
Lyrically we get plenty of poetic references to life, the role of the self, and it's inspiring, relatable, and cleverly in tune with the musical mood of each piece.
Things pick up a little for the brightness and bounce of an RnB-kissed This Moment, still those freely wandering solos light up the outer edges and keep that uninhibited, live-jazz aura floating through. Add in a few horns and the full soundscape really lifts the mood of the room.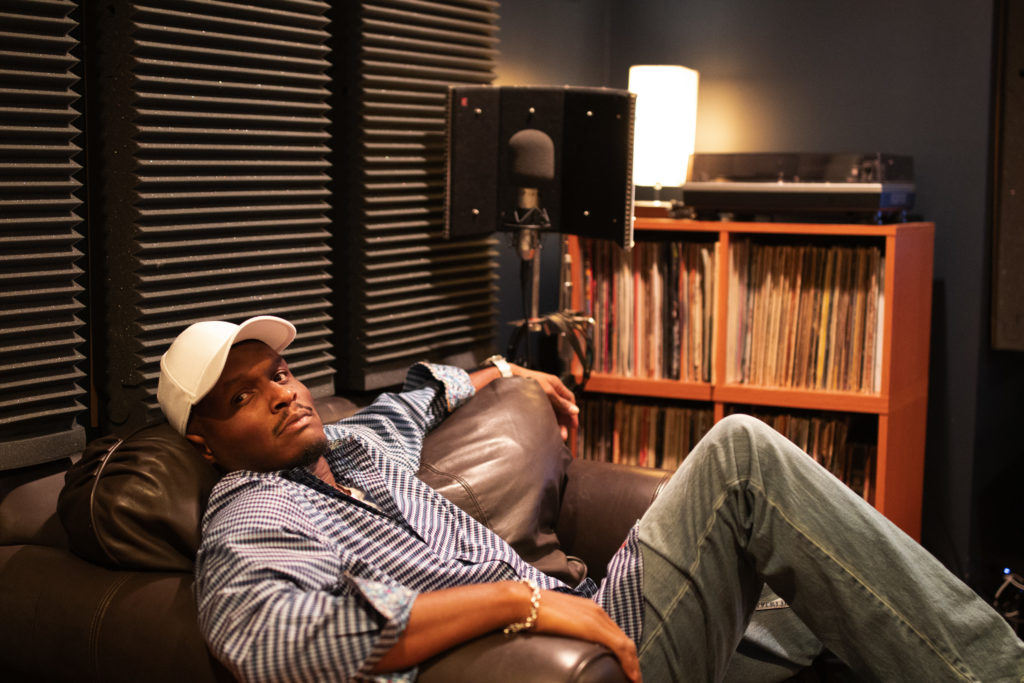 Cupid's Bow is another personal highlight, Syauqi's voice and the additional harmonies make for a beautifully breathy, gentle yet soulful listen. The riding bass-line and ambiance intertwined with this seem perfectly crafted – it's a seductive, somewhat nostalgic yet striking track, with a subtly addictive hook that's quick to connect; and leave its melody roaming through your mind.
Smooth nineties-esque vibes wash over for Healthy, right before an unexpected sunrise of optimism and trip-hop-inspired brightness emerge for Another Day. The intro conjures up memories of Zero 7, and the track goes on to envelop listeners in a stunning arena of poetic intimacy.
Syauqi's voice features throughout this album, and it's such a stunning yet refreshingly humble lead that it really helps light up the natural strength of the songs.
On a similar note, Tyla Raé's voice hits with alternative impact on First One, for its clarity and character – still smooth and delicate, a little more upfront within the mix, and surrounded by gorgeous guitar work and the warmth of a mellow bass-line.
On Me follows and things take a slightly more funk-like route through space and rhythm, love and longing. Dennis Lorenzo adds further dynamic with a vocal that effortlessly weaves its way through boldness, quiet and even falsetto – featuring well-placed passion and power as the latter half swings into view. A brilliant, shoulder-swaying moment of infectious melody, soul, and a strong groove. Another highlight.
This Time then finishes things up with a classic beat and one final performance from the wonderful Syauqi Destanika. There's plenty to enjoy from the sound alone, but on second listen you really get to take in these lyrics and the clear honesty and openness that reaches out.
While I'm always a fan of Blue Soul Ten's music – every long-form project is a dream to escape into – there's something particularly satisfying and timeless about this one. The playlist is so calm and easy to listen to, but at the same time, these are great songs in and of themselves. Choose any one of the tracks and the sheer quality and caliber will likely blow you away. Superb and honest musicality – a real treat to let play right about now.
Album out September 4th. Stay updated with Blue Soul Ten via Facebook & Instagram.