BlackEternal tackle the age-old question of extra terrestrial life with this deeply conceptual new album. The aptly titled project seems partly like an audio book on occasion, the music merely supports and enhances the underlying ideas presented by the conversations and spoken word segments within. As things progress, the band's creativity and connection to the metal genre grows more and more apparent. All in all though, this is a fascinating project that's almost certain to be unlike anything else you'll have heard in recent years.
The Arrival as an opening track showcases a hugely cinematic approach to ambient craft-work, an almost tribal gathering of voices pan left and right in a haunting fashion. The album's concept and what you're about to experience lays heavy on your mind as you listen. Soon afterwards, elements of drama and weight emerge, details and vocal fragments that reinforce the central sentiments and that overhanging air of communication with another life-form. Seven minutes into this and you're still just witnessing the striking nature of the arrival.
The First Kind follows and sees the black metal aura kick in will full force. The energy is sky high, the darkness falls hard around you, and the band pour endless passion into their expression and story-telling. There's a notable level of professionalism to the whole thing, not merely being noise but clearly holding close to an inherent layer of artistry and a concept that's always at the forefront of the music. Encounters Part I afterwards sees the audio-book aspect come through, a calm ambiance contrasts intensely with the manic distortion from before. Rain and the Doctor's voice for this patient interview create a sense of calm, though it's not without a rightful element of something unsettling and eerie. You quickly realise that this project is truly unlike any other album you're likely to have ventured into lately. Things get more and more intense throughout this track, it's captivating but not necessarily the sort of thing that's easy to listen to when alone.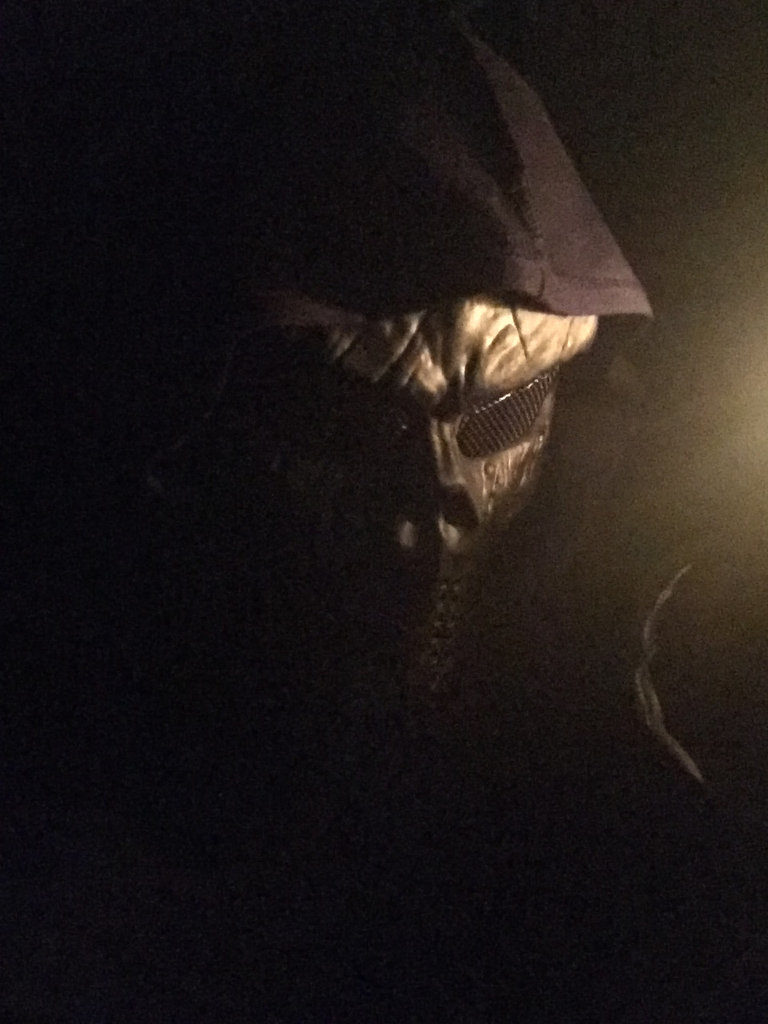 The Fourth Kind brings through a classic hard rock and metal vibe, chaos and story-telling intertwine in a memorable fashion – it feels like a fresh approach to the genre, and another moment to connect with the band behind the music. Encounters Part II then reintroduces the interview aspect and the musical calm – contrast is really well utilized throughout this project. Moments of intensity are juxtaposed with those that take their time to grab you. This one is far more unsettling and the album in full seems to get more conceptually severe as it progresses. The interviewer's questions get you thinking on things even more intentionally.
The Fifth Kind offers a structurally complex track that again makes the most out of contrast and creative musical set-ups. That cinematic touch is easy to appreciate among the heavy blackness of the instrumentation. Encounters part III then helps round things up in a totally unexpected fashion – this is something you'll want to experience for yourself, not via the short and somewhat ruined version that an album article can offer. The whole thing is fairly unmissable and plays out like an epic movie.
At the penultimate moment, The Last Kind reminds you of the musicians in the band – raw energy and explosive guitar work and drums drive for a powerful track that's likely to be all the more immersive in a live setting. This is a definite highlight, but really the whole thing needs to be witnessed from start to finish for it to connect effectively. The Arrival part II follows and bring things to an uncomfortable finish that's likely to leave the story and these ideas lingering in your mind long after listening. The realness that emerges with each conversation and recording on the project seems insanely authentic. Absolutely worth spending an evening with.
Pre-order the album via Bandcamp. Find & follow BlackEternal on Facebook.