Delivering a full-length album and single within two days of each other, rapper and artist Bayts injects a level of passion and simultaneous work-ethic into the scene; with everything from the content to the very nature of the tracks.
The new album's intro breathes life into this already, as a dreamy ambiance meets with a gritty, upfront and lyrically captivating vocal that details the intentions of Six Shots Later.
A storyteller by trade and with a refreshingly creative, often cinematic musicality, Bayts brings anthem after anthem to contemporary hip hop, yet not in the predictable ways. 100 as an example kicks off with a catchy melody but joins this with a rhythmically unexpected verse, gritty again, and a retro hit of sound-play flickering around in the mix.
Intense writing, honest performances, music that feels fresh yet also well-rooted amidst the heavy-weights of the genre.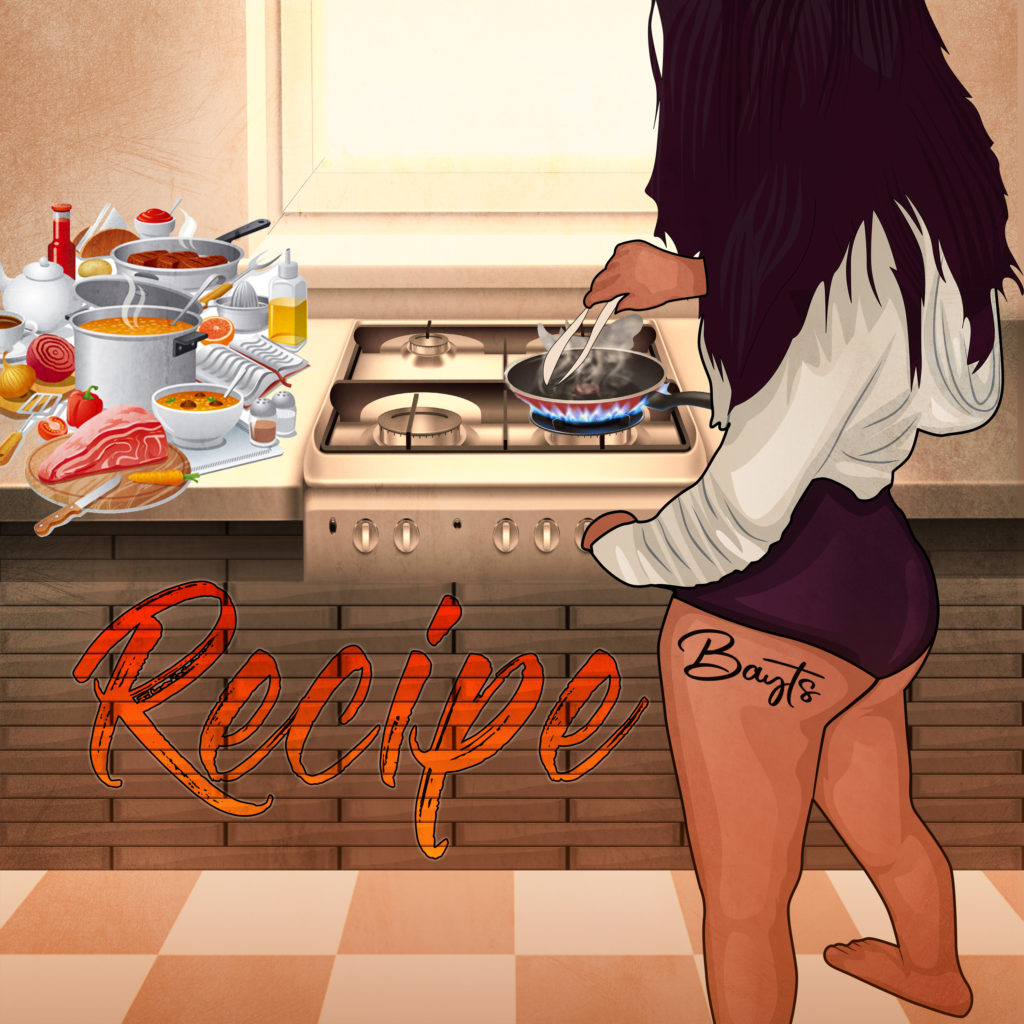 Six Shots Later lets the listener get a clear vision of Bayts and his sound, style, and intentions as an artist. They Can Feel is a bold example of precisely this quality, the realness and integrity at the heart of his work. Then there's the back and forth dynamic of Trenches, storytelling and scene setting at their best, holding attention as a tripped beat lifts the pace.
Damn Right is another hard-hitting, siren-like anthem that refuses to be ignored. Then there's the mellow confidence and late-night vibe of Get 2 The Paper, with its classic summertime mood and stylish yet genuine delivery; an easy highlight from the new album for its nostalgic presentation and the way the lyrics keep things laid-back yet clever.
The official single from the new album is Recipe, a track that rings true to the minimalist style and rhythmically unpredictable vocals of Bayts, but weaves in a fine balance of smooth jazz layers and trippy drums. There's a modern, relevant feel to the set-up, but then we get the breathy melody, the metaphorical concept, and the creative influence.
This fusion of now and new works well to appeal to a broader audience, and while the energy is fairly mellow and intimate, it makes for a welcomed touch of calm and romance on the indie hip hop scene, and contrasts the weight and darkness of the album faultlessly.
Grab the single Recipe July 1st & Download the album from July 2nd. Check out Bayts on Instagram & YouTube.