Freshly released from his upcoming album The Trending Topic, and already boasting tens of thousands of streams across various platforms, Bandupkilo brings the style, intensity and creativity to modern hip hop, with In'nis Bitch.
Featuring haunting production of piano-led simplicity and upfront, crisp rhythms, In'nis Bitch proceeds to weave in an equally clean vocal mix, akin to the sound of classic hip hop, then contrast this with contemporary references, vocal inflections, and subtle dashes of trap.
Ultimately the single speaks on behalf of a rapper and artist with a breadth of appreciation for hip hop throughout the ages.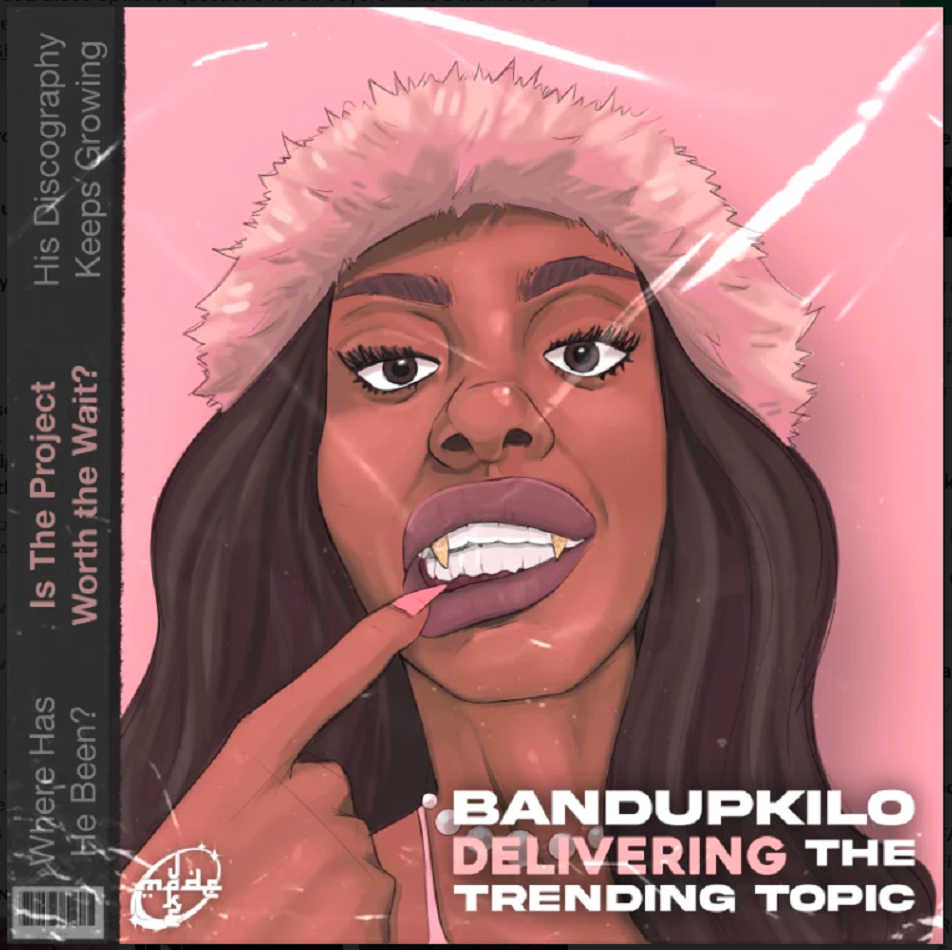 Vocally unmistakable, Bandupkilo evolves from a breathy, whispered and raspy introduction, through harder-hitting yet still mellow and carefree leadership-style later sections. Always we resolve back to the simple and rhythmic hook for that anthemic quality.
The unexpectedly lengthy outro is well-received, another hint of humility favouring music over needless vocal outpourings. The balance between the two approaches works well, and will no doubt elevate the remainder of what is set to be a boldly versatile album.
Promising an array of vibes, stories and sentiments, with creative production and memorable performances every step of the way, The Trending Topic will take that contemporary edge of identity and infused historical appreciation to greater plains still.
The new project follows the previous smooth vibes and personality of singles like Cold, and the more tropical and again eclectically varied Playboy House. Always Kilo maintains an unpredictable wave of artistry about his approach to production choices and his time on the mic.
Find Bandupkilo here or via Facebook, Instagram & Twitter.