A huge thank you to 2018 and B.D.U.B (Brilliance Derived Under Beats) for the absolute classic that is The Lone Wolf Theory EP. Relighting the energy and freshness of original hip-hop from back in the day – the realness, the story telling, the character, the space, the colour, the creativity – this project has it all, and then some. The title track sets the bar phenomenally high, a manic yet calming soundscape rides alongside of a series of ideas, presented by some notably confident and smooth performances that offer up consistently impressive flows.
In The Zone follows and turns things towards a more electronic, trip-hop inspired ambiance. Once the leading vocal kicks in, the vibe returns – the thread, the familiarity. It's explicitly easy to get hooked on these tracks, simply because so few artists are able to perform and captivate so immediately, so consistently; and on top of a perfectly retro musical ambiance that really lets creativity thrive. The story-lines within hold you hypnotised from start to finish. You're right there in the zone with them.
It can't be said enough how impressive and refreshing this release is. It's also worth pointing out that this is far from an attempt at re-harnessing a former selling point. The songs on this EP vary immensely from one to the next. Say What you Gotta Say is the perfect example of how swiftly things can change. The mood here is intense and dark, heavy even. The sound is distinctly different to what preceded it, and yet that impeccable sense of flow, that compelling approach to story telling, remains at the forefront of the experience. At no point will you tire of the sound or the songwriting, there's far too much evolution and skill for that to happen. This track has a slightly retro video game-like soundscape about it that works really well.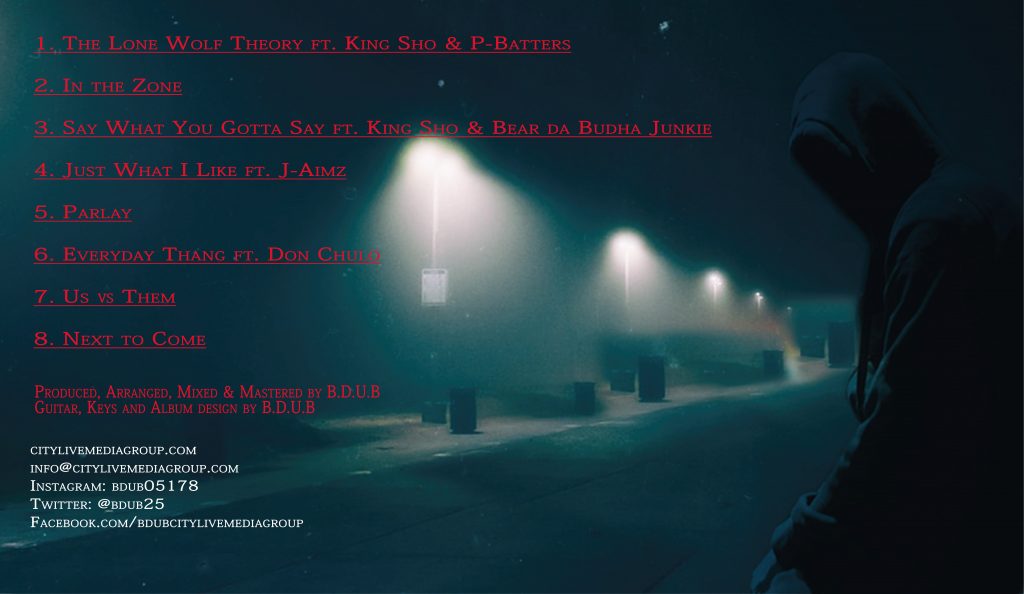 Continuing the eclecticism, Just What I Like introduces a smooth RnB mood – great vibes instantly present you with a simple yet memorable melody, followed shortly afterwards by a contrastingly high energy level, and yet another series of lyrics that leave you eagerly anticipating each upcoming line. Parlay follows on beautifully. The lightness of this track gives off the perfectly inspiring and uplifting energy that is so frequently missing from modern hip hop.
Us vs. Them offers up a classically dark and intense, street hip hop energy that seems really well placed within the project. As always, the story line is unpredictable – fresh, enticing, interesting from start to finish. These now familiar voices really hold you captive within the experience. A welcomed sense of space and emotion returns with Everyday Thang, distinctly so in fact. The passion on this song is subtly immense, softly luring you into the concept, laying bare a certain truth that works well among this simple, minimalist yet thoughtful soundscape.
The EP comes to a close with Next Level, another fairly surprising moment – a song that presents an instantly enjoyable and memorable hook, followed thereafter by a final satisfying grasp at ever impressive lyricism and unwavering flow. It's a big way to finish – it works, it keeps you addicted. The only potential negative here is how short the project ultimately is. Enjoy on repeat, and click through to the socials below to stay updated on future releases. Hopefully there's a lot more to come.
Download the EP via iTunes or stream it on Spotify. Find & follow B.D.U.B on Facebook, Twitter & Instagram. Find & follow City Live Media on Facebook or visit their Website for more information.