Having racked up an impressive number of views on his video for the powerful single When The Radar's Gone, artist and songwriter Azuri Moon gears up to release his debut EP The Ridge, Vol 1.
The single is a fine introduction to an artist with a uniquely expressive fusion of rock and pop to his sound. Featuring stylish guitar solos and a captivating accompanying video, the release showcases Azuri's falsetto vocal lead and intriguingly poetic manner of writing in a bold and impactful way.
The song also features a catchy yet non-intrusive, alternative hook section, and a fantastic soundscape – complete with an unexpectedly lengthy instrumental outro. There's a clever balance between organic sound-play and electronic production, which ultimately feels raw and real yet contemporary enough to connect on a broader level.
The song's latter half is entirely instrumental, yet it manages to still be hypnotic and immersive – Azuri's air-guitar / light-sabre performance holding attention all the more so alongside it.
"Don't ever forget what makes you legit…"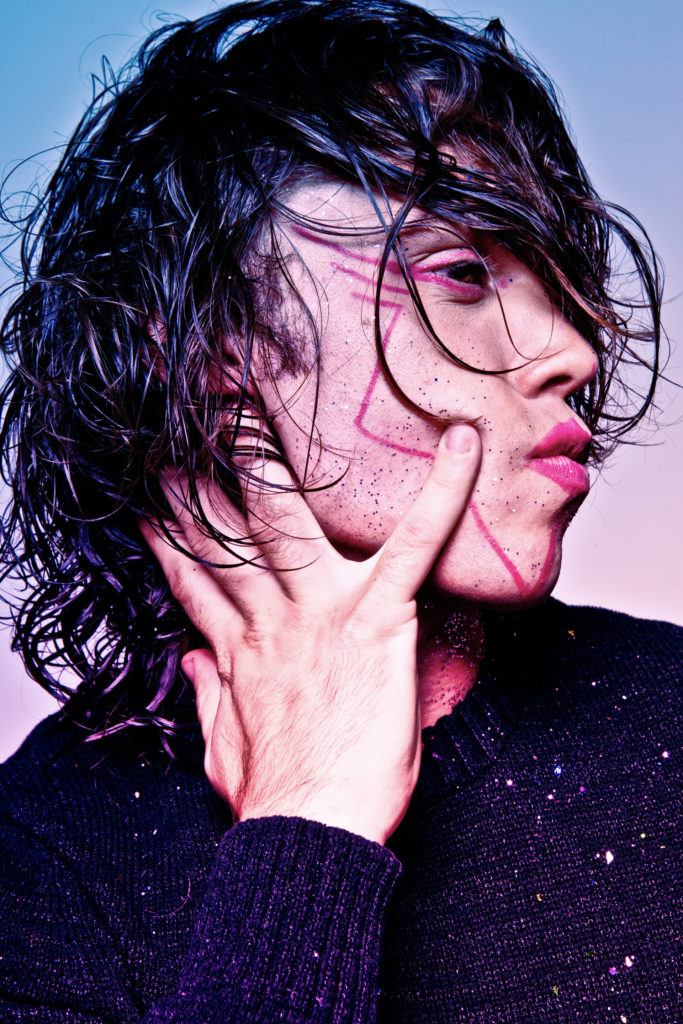 Because We Own The Night is the second single from the EP, and already versatility stands tall. This mellow groove with an immediately intense rap verse leads with intention and concept overall, and the words compel and captivate for their reflections on modern life.
Meanwhile, the soundscape feels perfectly in tune with what came before, creatively fresh yet industrial and addictive all the same.
The conceptual writing, the vocal delicacy for the hook, the poetry, the passion – all of these are clear calling cards of Azuri Moon, and all speak volumes of what can be anticipated about the new project.
EP Out September 18th. Check out the music via Spotify or iTunes. Follow Azuri Moon on Instagram or visit their Website.