Consistently smooth and featuring a fine balance between emotional moods and simple good vibes, Aubry J's new EP Isolation captures the energy of the year and introduces an artist with a clear musicality and style.
From the opening My Dawgs Say (F12), there's a familiar feel to the vocal tone and lyrical rhythm, yet there's also a refreshing sense of clarity and organic sound design to the underlying ambiance.
Then as Dirty Cup kicks in, suddenly the mood lifts, the piano leads the way and the beat keeps things energising. At the same time, here we get a little closer to the artist, to the stories intertwined in the songs. There's also a likable progression to the vocal style – various flows, changes in melody and pace as the details pour through. A definite early highlight.
Slide follows and softly injects further eclecticism into the EP. Dashes of sax create a smokey jazz vibe, which is followed by the classic click of a rhythm, a few piano chords, and another instance of that smooth, soothing vocal that practically whispers its intentions to the listener.
Aubry J lays bare a distinct vocal style on this project. Impressive flows meet with a clear ability to sing and no desire to hide behind effects. Instead, Aubry makes fine use of the tools of production to enhance certain moments, and to allow the voice to be at one with the music.
Underneath this, the vocal tone and level of personality in the delivery make for an easily recognisable style – something that proves increasingly true throughout these five tracks.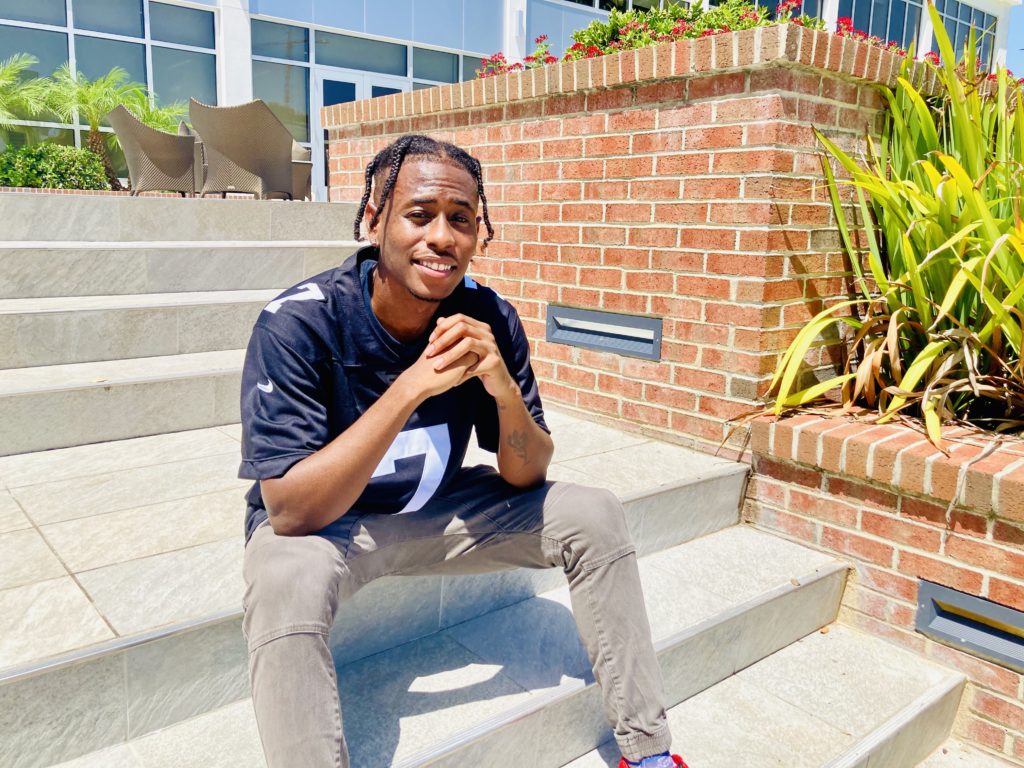 At the penultimate moment, Sippin' Lonely hits with a little more pace and energy, lifting the mood of the room and reverting back to the more familiar vocal rhythms and effects of the recent scene. An anthem-like hook keeps the repeat simple, while more complex verses allow audiences to build further on that connection with the artist and his self-confidence and honesty united in story-telling.
Bringing things to a close with perhaps the most musically enticing track yet is the title-piece and conceptual summary that is Isolated. Vocal effects hit in full force, yet beneath this we get a clever guitar lead and a heavy rhythm that feels fresh and stylish. Great contrast between fast-flowing verses and easy, descending lines for the hook helps allow the track to really leave its mark.
A strong way to finish, and a project that displays professionalism as well as a notable level of dedication and integrity from the artist.
Download or stream Isolation here. Check out Aubry J on Facebook, Twitter & Instagram.