Artdayn tackles the hip hop world head-on with this latest release, moving swiftly away from the melodic and soulful approach of before – I Am Legend seeks to hit hard and capture an audience's attention right the way through.
The intro to this song lays out with explicit detail the intentions and energy that are about to be poured into the mix. Hip hop that has made it big in recent months and years has often been labelled mumble rap or at the very least below par when compared with the legends of yesteryear, and rightfully so in many cases – Artdayn addresses this and brings himself into the conversation with confidence and a fairly unique flow.
When things kick in, following the intro and as the verse hits, the beat accompanies the switch – this thick EDM backdrop, almost dub-step like in nature; distorted and heavy, far from your usual hip hop backdrop. With this comes the start of the full-throttle rap flow, something that hits with impact thanks to its contrast with the now seemingly more mellow, spoken word style introduction. In reality, there's intensity to Artdayn's voice at every step – even those opening moments reach out with volume and swagger, but this is blown out of the water by the weight that follows.
Lyrically Artdayn seeks to find a fair balance between accessible industry talk and that which is a little more personal to his character and his own experiences. Both of these topics are to be taken with a pinch of salt, as although there's an overall dark and demanding feel to the track – many of the lines lean back and forth between harsh references and those which are a little more comical. This balance works well, the track doesn't feel purely aggressive, it feels like the work of someone who genuinely loves the art of rap and the ways of the rap world in general. Despite the difference between this and his previous releases, that's a quality or thread that undoubtedly runs throughout his music.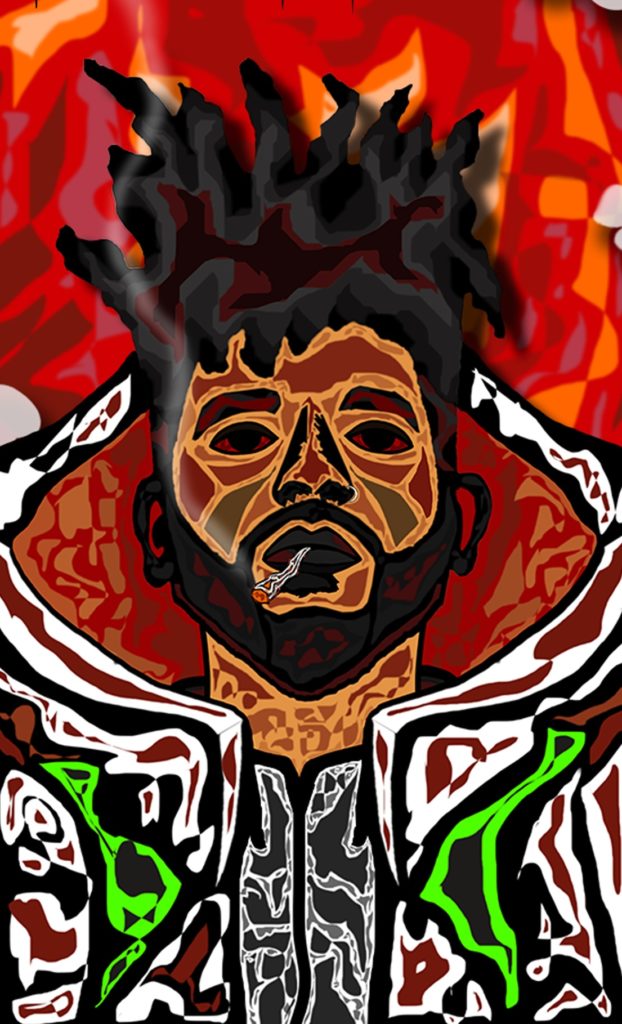 The beat on this track is a huge part of what gives it character, those simple three notes echoing and descending repeatedly in the background add a haunting element of familiarity that you're likely to recognise on future occasions. The distorted rhythm section as well moves the whole thing away from mellow, laid back hip hop, into something much more energizing and awakening – which is precisely the kind of vibe Artdayn wanted to present. These lyrics and this performance are his introduction, his call-out to let people know he's arrived and this is what he's about – proving you wrong is one of my goals. The final few moments contrast with this quite cleverly though, adding a little more of that easy-going humor and seeing the energy fall away entirely – conceptually and literally, as only the leading voice remains for a couple of seconds.
Artdayn's rhyme-scheme's come with an air of originality alongside of some points and references that are a little more familiar within the scene. The sound of his voice undoubtedly offers something else fresh and unexpected, his accent and his tone present something new and it's interesting to listen to every line – you want to hear where he takes things, which isn't often the case with much of modern rap; attention fades, interest falls away as the same ideas are repeated throughout. In this case, every bar is something new – to his credit, Artdayn has made sure to write a piece that flows like crashing waves; relentless and always bringing in something slightly different or new. Alongside of this intense and memorable beat, it works well to make certain you know his sound and his style, and there's plenty more music where this came from. As an artist, he offers a varied and passionate approach to creativity, and this single is another star in that sky.