Fiercely authentic rock and roll pours through with a boldly heavy edge as ANGELSHARKX deliver a plethora of original singles.
Blending the sheer weight of metal and the rising patterns and theatrics of progressive rock, with notably accessible vocals of compelling stories, songs like Golden Town lure you in for their refreshing arrangements and nostalgic intensity combined.
Then there's the songwriting, genuinely new, complex to a degree but ultimately simple and satisfying by the time the hook rolls in to repeat.
Elsewhere this creative backbone continues to elevate the ANGELSHARKX sound. Leaving The Stage takes things back to the bare essentials, a reverb-kissed acoustic realm and heartfelt story with upfront, intimate vocals to hold you captive. The song evolves naturally, the voice and the drums creating that perfectly immersive soul-rock arena that's increasingly emotive and engaging. The duo also pair vocals beautifully during the latter half, reinforcing the protagonist's devotion to this concept all the more so.
Night Terror Comes is on the much heavier side, building up for the relentless crash and pace of an arrangement and vocal grit that effectively lean back towards the dawn of metal. Still, the ANGELSHARKX sound has its identity, recognisable traits regardless of mood – lyrical threads, the tone of voice, the way each song moves through the stages of its tale.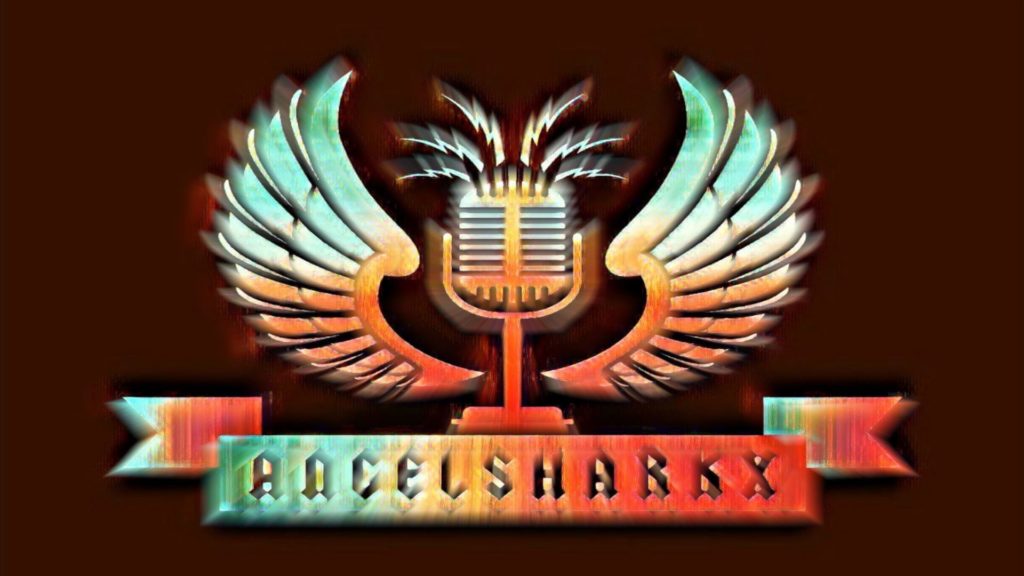 As a final example of their versatility and musicianship, Waiting For the Rain underlines precision and pace instrumentally, and once again sets a vibe that perfectly embraces its audience; ready for the incoming story, melody and uplift. Here we get a notably poetic and almost indie Brit-pop vibe during the verse – an unexpected dash of Oasis in an otherwise hard rock and metal realm. A personal favourite for its metaphorical presence and the contrast between conceptual melancholy and pure musical optimism.
Already boasting tens of thousands of streams online, and with a cover of Nirvana's SCHOOL also set for release in May, ANGELSHARKX are more than putting in the work, historical respect and passion required to keep rising through the ranks. Here's hoping the live shows make it far and wide.
Check out ANGELSHARKX on Instagram, Facebook, YouTube & their Website.