Offering up one of the most enjoyable single releases of the summer so far, London-based artist Angelo V's Medusa is a brilliantly warm and uplifting piece of music and writing with an instrumentally organic bounce to it.
Medusa is a simple but brilliant song – not often can an artist write such a catchy hook and not have it irritatingly burrow its way into a listeners' consciousness. On the contrary, this track leaves its mark in the way that any great reggae hit from back in the day would. It's hopeful, lightly energizing, and it gives you that instant gratification of something you can sing along to or move to or simply vibe to from the offset.
Angelo V's approach to music is that of achieving a finely-tuned balance between professionalism and passion. His voice and his songwriting work in unison with his performance style – his voice is effortlessly effective, honest and strong sounding, smoothly carrying the energy and weight of this type of track just beautifully – all of which makes his sound feel notably natural and authentic. At the same time, his drive to build a career for himself has taken into account the necessity of having a well-produced, crisp and satisfying finish to his music. You can win an audience's affection with your voice and your writing, sure, but only if the soundscape is effortlessly impressive enough to draw them over in the first place. In my opinion, the best of both of those worlds can be found on this single.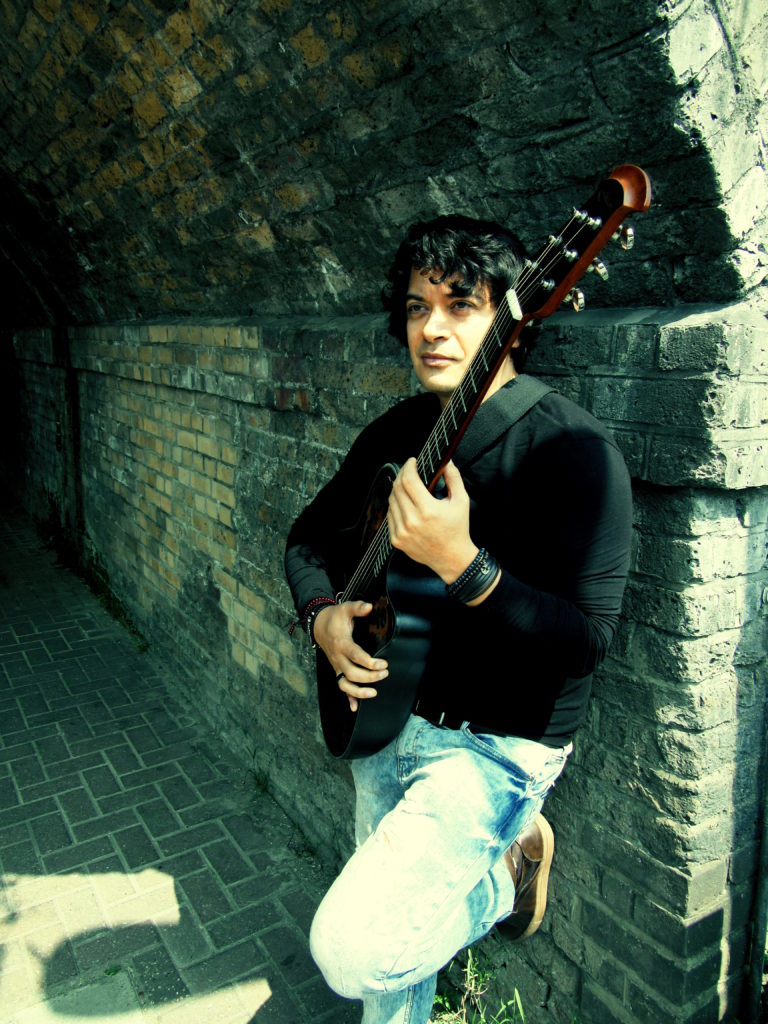 From a writing perspective, Medusa brings through the observations of one person in awe of another, a true story no less, but it's presented in a desirably accessible way. It immediately feels like a song for you – the words, the rhythm of that hook sentiment – she feels like summer – it drives with the absolute energy and brightness, the positivity, designed to fit in with the feelings so many will be experiencing right about now. Particularly those of us caught up in the excitement of one of the UK's longest summers to date (not to mention a certain football team surpassing certain stages in a certain tournament for the first time in many years). This track quickly becomes much more than a personal declaration of admiration – it evolves to be something of a chilled out anthem for the summer of 2018.
Aside from the colour and hopefulness, and that delightful ear-worm of a hook, the whole track showcases the Angelo V sound in a mighty way. You can clearly hear this working as a solo acoustic performance, just the artist and his guitar – an intimate and raw delivery would most probably captivate in a quietly confident way. On the other hand, the full band warmth of this recording lets you know that a more multi-layered instrumental performance would make for a stunning moment or evening out with friends. For those reasons and more I look forward to a longer project from Angelo V.
Find & follow Angelo V on Facebook, Twitter & Instagram. Visit his Website for more information.