Amaru as an artist has ventured into many areas of creativity to date. His latest musical project, the album Champagne Attitude, is one that stands out for a number of reasons – not least of all that it's an eclectic, unpredictable, and optimistic playlist for those who need a little boost as the summer comes to an end.
In addition to the array of songs that make up the album, there are numerous details and skits that help add a cinematic feel to the collection, or that showcase this greater underlying creativity that runs throughout everything Amaru creates. The listening experience offers more than just a gathering of songs, it's a statement about life and living in the moment, and this stands tall in many different ways.
The first full length song on the album is I'm The One You Need – it hits like a dance-pop classic from the nineties, colourful and energetic, with a mighty rhythm and a hook that makes certain you take it with you after listening. Amaru's vocals shine brightly throughout, meeting the demands of a varied melody with ease, hitting those higher notes with the right level of passion to carry the track in an entrancing, addictively pop-like fashion.
Later on, the song The One adds a flicker of style to a big beat, a layer of grit alongside of a loving, seductive ambiance and some unusually progressive melodies. As a songwriter, Amaru regularly veers off unexpectedly with his melodies, often times changing the pace or adding something refreshing and new. The musical interlude on this track is beautiful and contrasts well with the distorted bass-line.
Gentle Giant afterwards lets you get a little closer to the writer, the lines stand tall among a creatively joyful yet spacious soundscape. The song is interesting, honest and self empowering for those who live by the 'be yourself' mantra. Amaru utilizes contrast again and this sees the verses stand in opposition with the hook in an effective way.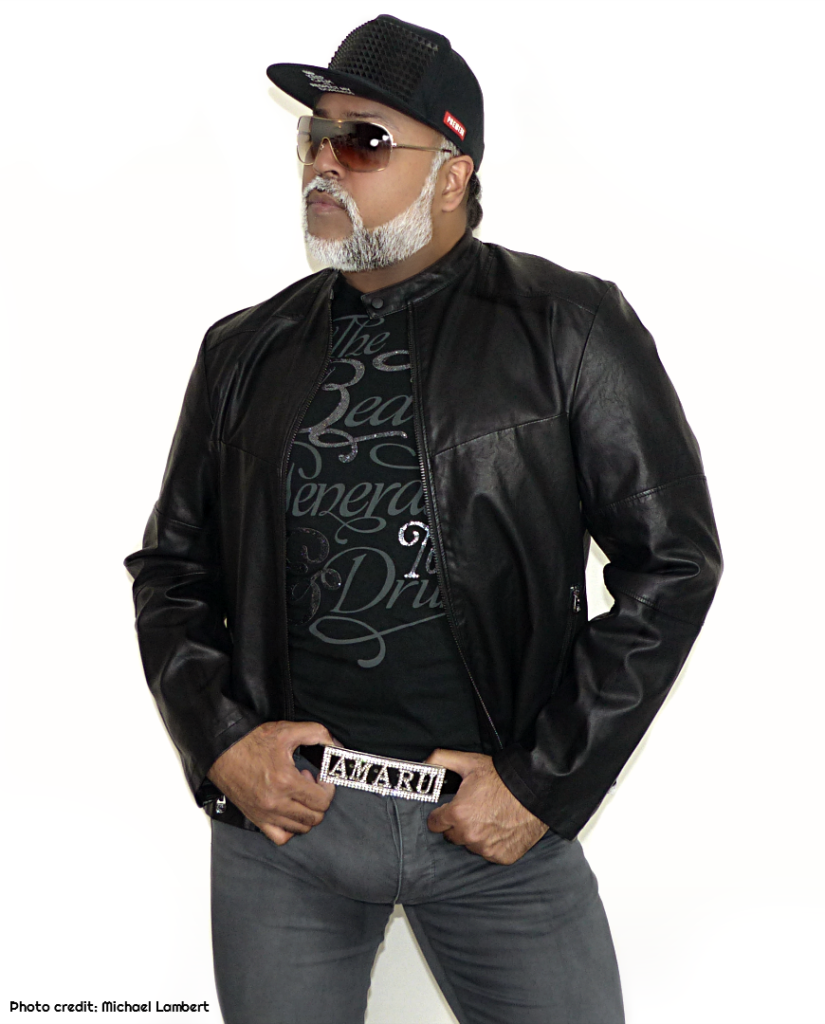 Musically this project brings many different genres and elements to the stage. This includes electronic rhythms and jazz-like organic dashes of colour, plus plenty more that keeps things unique. The project's title track brings all of this together alongside of some cool and unforgiving writing that holds nothing back as it tells its story.
Elsewhere on the album, Independence Day reminds you of the strengths of love while highlighting a dark and distorted, dance backdrop, and a melody that feels reflective and somewhat 'over it'. Self empowerment roams free again. Pa' Mi Gente follows and brings a Latin flavor to the playlist and a language variation that's well received at this point. After this, That's The Way I Like It adds an enjoyable layer of reggae and makes for a definite personal highlight. The melody and the musical energy work really well together.
Low On The Dough is an official single from the album. It comes through with something of a happy hardcore or euro-pop vibe. Once again, moving forwards and being positive is a crucial building block in all of this. Later on, Never mellows things out and offers an almost acoustic, emotional outpouring that lets you get closer still to the artist and his state of mind. The melody is brilliant, growing more memorable with every few moments. I Got The Blues works beautifully afterwards – smooth and organic, great guitar work and a simple, calming rhythm that's easy to get into.
As the album approaches its end, Messiah is a huge song – feeling a little Abba-like to me, with a wonderful melody and a chorus of voices. Always Amaru's lyrics offer personal truth and self-awareness in a relatable, inspiring way. This song is a great example. Joystick follows and adds a few dashes of fun and modern life – a dance-pop aura with attitude. Then the project finishes with a gorgeously energizing remix of the wonderful Pa' Mi Gente. 
Amaru writes for an audience, you can hear this throughout the album – the collection is eclectic, inclusive, and ever-changing; never falling victim to one single way of doing things. Check out the music via Google Play or Amaru's Website. Find & follow him on Facebook, Twitter & Instagram. Visit Amaru's Label here.