Blissfully soulful vocals and sublime production intricacies unite to craft engaging, emotive soundscapes throughout Alvin's brand new EP Seven Oaks.
Beginning with the ambient, expressive and dreamy Sentient, the project introduces a singer with a capable, meandering vocal line, a fine balance between depth and delicacy, and a notably thoughtful manner of writing.
Meanwhile, this partly guitar-led soundscape meets with lashings of space and a mellow beat – details which emerge to take things from free-flowing to rhythmic and hypnotic for these short lines and this hook-style moment that becomes easily recognisable.
Afterwards we get the single The Rise, and similar effects emerge, though there's far more of an electronic, otherworldly aura to the details. Alvin's voice, distant and whispered, juxtaposes the relentless weight and pace of the beat, and in the same instance – various poetic images and reflections shine through and connect on a deeply personal level. Even at merely two songs in, it's fair to say there's a decidedly unique, artistic core to Alvin's music.
Eyes follows with spacious softness and a certain melancholic yet subtly epic progression. The chords, emerging slowly, and the simple vocal oohs from the singer, create a certain ambiance and mood that quickly envelops you.
This is something like the soul-pop experimentation of yesteryear – Terence Trent D'Arby perhaps – mixed with a little contemporary sound design, a hit of The Weeknd, with these almost freestyle verses that essentially help make this Alvin's sound alone right now.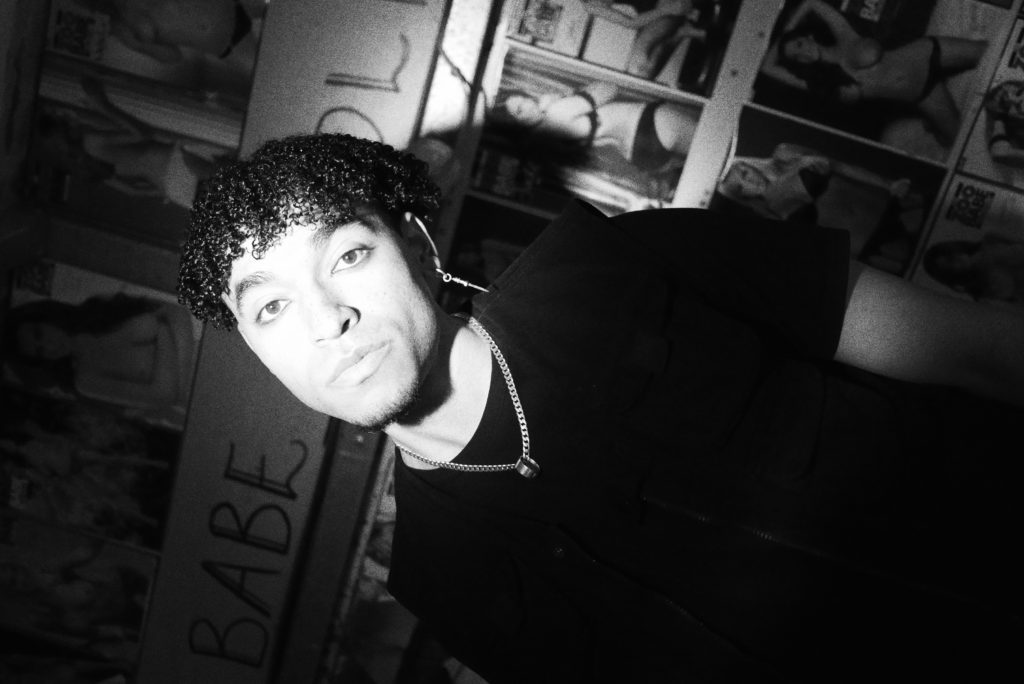 Wonderland creates a late-night groove – jazz-cafe welcomes the insomniac; good vibes yet an artist lost in thought and feeling. Barely audible lyrics feel like a stream of consciousness, though still the easy vibe of the track is welcomed at this point in the process. The melody seems strong, however the wash of reverb keeps your focus on the beat and the synths, rather than the voice.
Bringing things to a finish is the surprisingly quiet calm and vintage crackle of The Wandering Vinyl. An aptly-titled, creative piece, with a single note voice melody, droning through a mildly colourful soundscape, which brings an acoustic performance that begs for you to hear it in a live setting.
Alvin describes this project as being made of memorable confessional lyrics – perhaps then the vocal distance, the quiet and uncertainty, the seemingly freestyle melodies, are all part of that self-reflection and that struggle to come to terms with the past. In any case, the dreamlike softness of the music makes for the perfect accompaniment for all kinds of consideration or the need for clarity and acceptance.
Download or stream the EP here. Find & follow Alvin on Twitter & Instagram.