An appropriately warm guitar and bass soundscape leads us into this melodically satisfying and vocally breathy, expressive single Like The Sun from indie artist Alex Julia
Featuring some beautiful flickers of electric guitar solo between vocal phrases, the song has the makings of an indie-pop classic – smooth and hypnotic, allowing the mind to quickly wander as you trust in the gentle layers and the intimacy and emotion of Alex's voice.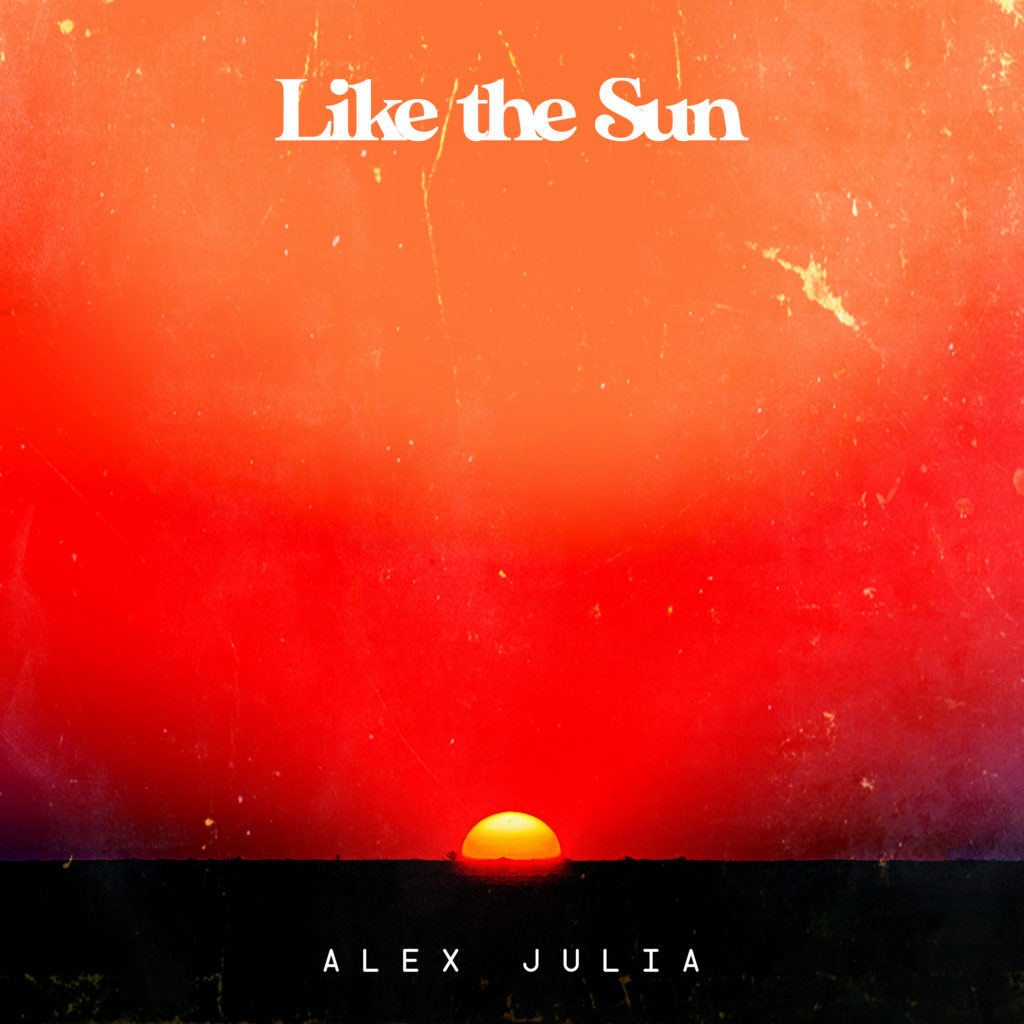 Likable from the outset with a strong groove but again that immersive quality that really just wraps its arms around you, the song progresses to intrigue and connect all the more so for its deeply personal, poetic and open lyrics.
There's a level of vulnerability to Alex's words, a sense of strength found in the connection with others – 'I don't feel so empty' implies a prior struggle, the subtle vocal rasp reinforces it, and all of this is incredibly relatable. The words feel authentic, almost as if we're listening to a private recording.
Weave in a structure that resolves beautifully as the hook drops in and even as each line descends, and this is easily a favourite track from the month so far – and from the Alex Julia corner of creativity on the whole. Really nicely done.
Check out Alex Julia on Facebook, Twitter & Instagram.