Alex Julia blends the raw acoustic world with indie rock experimentation as she leads us into this new, deeply personal collection of originals.
Beginning with the unexpectedly reverb-kissed and later heavily impactful It's Coming, the project follows the strum of an acoustic guitar, throughout a series of meandering melodic moments and a rising sense of anticipation.
From a song-writing perspective, short lines lay out an anthem-like progression that holds attention for its detail, then the sudden explosive rock or shoegaze energy of the hook resolves this repeatedly for a moment of true passion and unity; particularly for fans at a live show.
As the Better Part Of Me EP continues, subtle hints of experimentation proceed to weave a uniquely colourful web around listeners. At the same time, simple chord progressions and reverb-soaked electric guitar work paint an image of classic indie rock from a simpler decade, and Alex's song-writing also continues to lean in this uninhibited, honest direction.
Short lines and a sort of wave-like up and down progression offer the verses for the title-track, and another explosively bright hook resolves in an again engaging way. We get a clear sound of the vocals and their unique tone and emotion here, a quality that continues to stand tall in subtle ways throughout the EP – this vulnerability, this openness tied in with the writing.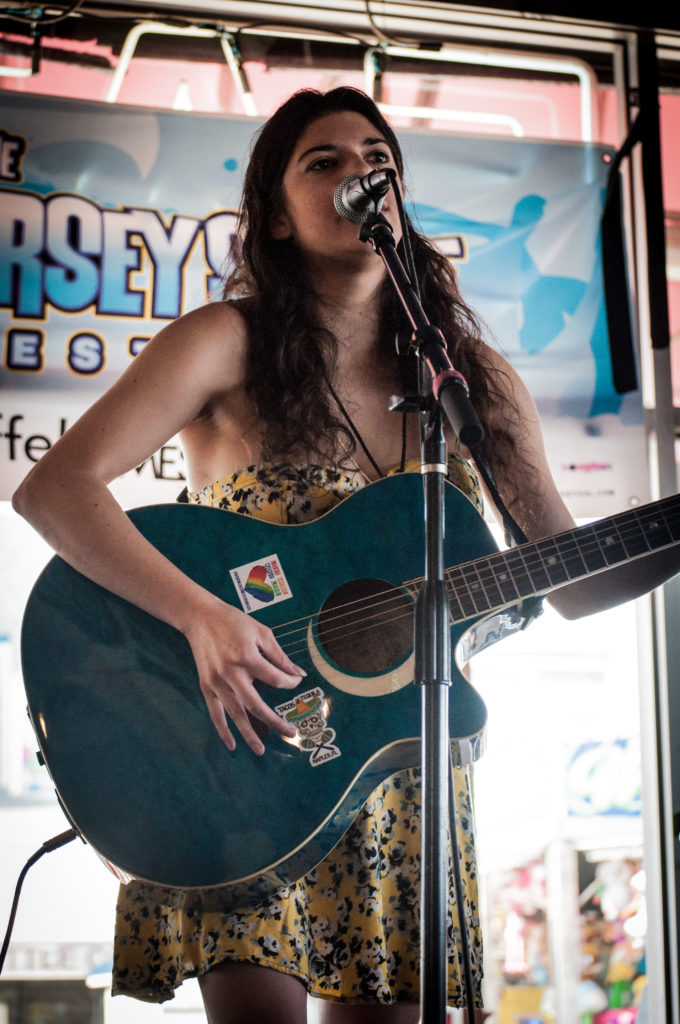 Counting Stars changes direction somewhat, beginning with another fresh beat and a strangely eighties-esque, In The Air Tonight vibe as the pace and power rise up. Great guitar work injects a welcomed hit of funk as the hook kicks into gear.
While there's a clear thread of familiarity to Alex's writing and vocal style, there's also an impressive level of eclecticism to this project. Consider the distortion and vocal back and forth of What's Going On, featuring Jean, after an already instrumentally varied first half.
A Beautiful Escape also stands out for its superb riff work and this cool kind of darkness that it exudes, and then finally there's the pure acoustic intimacy of a stripped back Feeling More – another box ticked in terms of Alex's versatility and creative reach.
The whole EP feels like a gathering of indie rock anthems, with a raw, live-show-style finish – effectively helping recreate those stage moments we've all been missing this past year. Here's hoping Alex Julia and the band can get out on the road some time in the near future.
Check out Alex Julia on Facebook, Twitter & Instagram.