Fresh from the upcoming EP L.O.V.E, Come With Me is a colorful and partly organic, partly shoe-gaze-soaked release that introduces the Alabama Rose sound in a bold and beautiful way.
Leading with the subtle swagger of Americana, accompanied by reverb-soaked vocals and a generally simple but reflective set-up, the song pours through with a sense of fullness and high energy, yet it does so amidst a notably delicate mood. Simple short lines pave the way towards a brief instrumental breakdown, making for a quickly memorable and addictive melodic structure, and with this you slowly but surely get swept away by the revealing honesty and intention of the lyrics.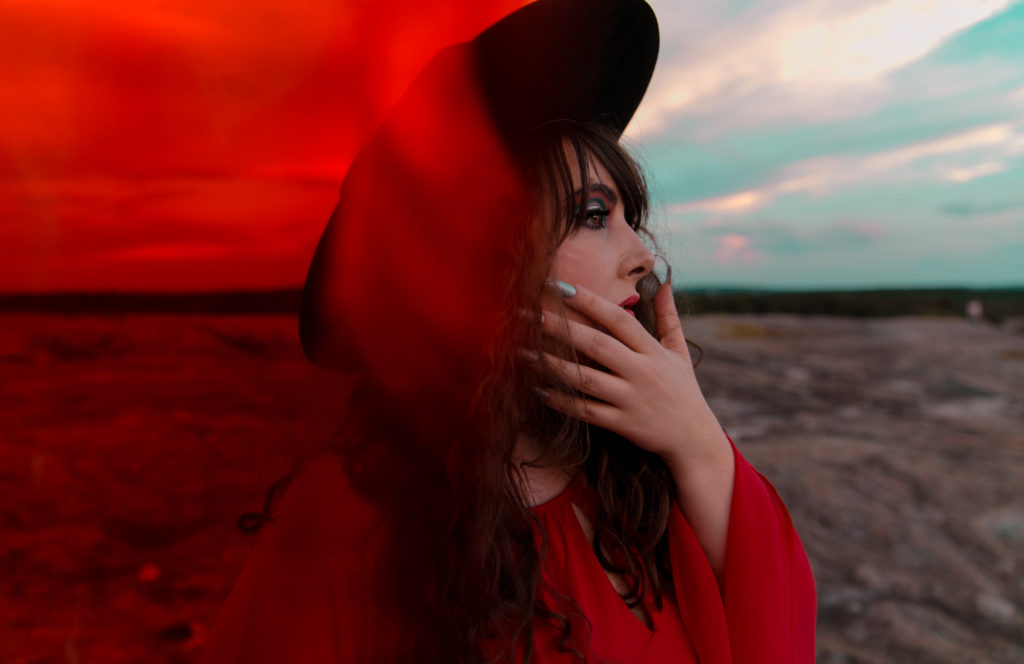 The further into this near six-minute journey you get, the more the familiar embrace of these elements begins to engage and entertain. The song quickly progresses from indie-rock enjoyment to anthem-like escapism. Everything from Alabama Rose's passionate vocal delivery, to the mild swagger of the instrumentation, to the intriguing poetic detail of the lyrics, leans in a decidedly fresh and uplifting direction.
The various layers rain down around you in a swiftly recognisable manner, gentle guitar riffs are contrasted by a light yet relentless beat, and despite the wash of reverb and the sense of progressive distance to the whole thing, there's a defiant level of emotional intensity to it all – which in fact grows stronger with each minute that passes. The effect is strengthened further by each return visit to the single.
Thanks to fine writing, mighty performances, and thoughtful production, Come With Me is absolutely the kind of alternative rock go-to that deserves to and perhaps even needs for you to listen to it at volume. There's a driving force about the piece that would let it suit the long road home as much as the early morning start – an effective calling card of a songwriter with a strong sense of audience awareness yet still a clear and concise sense of self identity. The upcoming EP is categorically one to look out for.
Find & follow Alabama Rose on Facebook & Instagram or visit her Website.