Organic good vibes with superb production to follow – AC Buzz keeps things emotional and immersive throughout this contemporary new album Trust No One.
Feeling immediately cinematic and equally focused on scene-setting and story-telling, Lonely kicks off the project with an addictive hook melody and a concept that speaks out on behalf of the self and the issue of lacking trust in those around you. Pristine production and a fairly clean, soon recognizable vocal lead quickly become the calling cards of this entire album.
Ride or Die is an early highlight, another catchy melody with an almost dance hall-style bounce of a soundscape. AC Buzz blends melody and the fast-paced outpourings of rap in a stylish and consistent way. The sound tips its hat to the sub-genres elevated by the likes of Lil Peep and Post, yet brings in a decidedly colorful, multi-layered manner of composition, which backs up AC's vocal style perfectly well.
As things progress, Paranoia brings in a welcomed moment of reflective depth, softening the mood with a dreamlike arena of synths, and a lyrical core that speaks on the intensity of the concept and the sheer weight of mental health difficulties in the modern world. A strong use of contrast between the verse and the hook helps this one really stand out.
Bad Vibes is another highlight, gentle to begin with, building up slowly and reflecting openly on the utter turmoil and uncertainty that has been 2020. A poignant track with topically relevant subject matter, still hypnotic in its melodic rise and fall – another calling card of the artist.
Injecting a high energy anthem at the penultimate moment is Loading. A heavy yet energizing trap beat intermittently lifts the mood, meanwhile a feature from Giovannii adds dynamic and keeps things feeling eclectic at this later stage.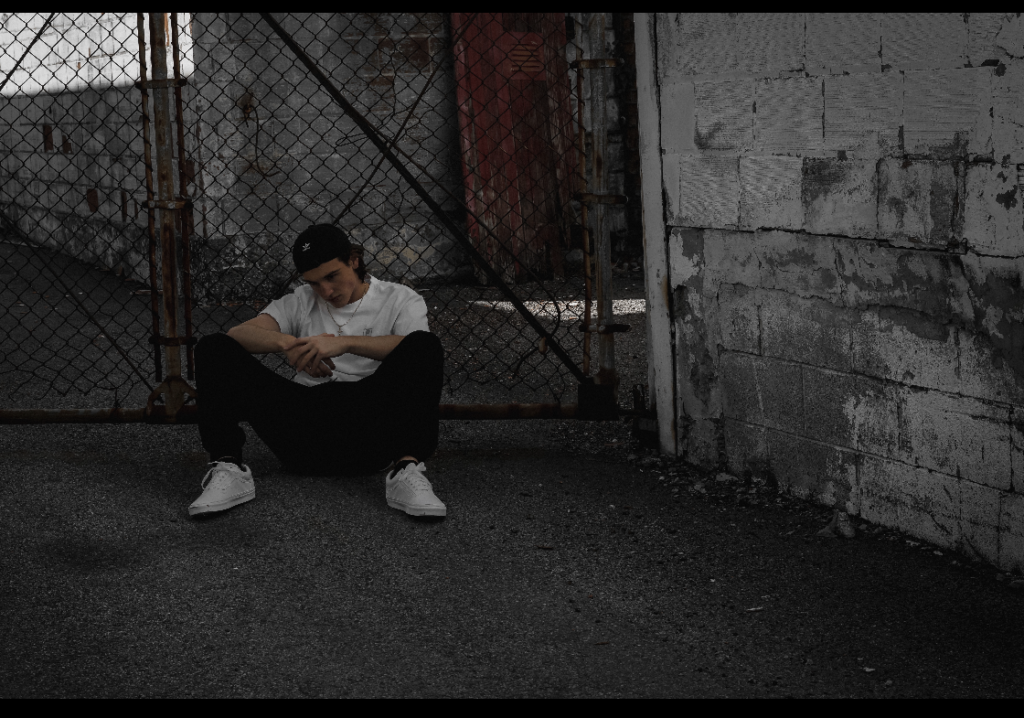 Falling (Tribute) is an easy favorite to bring things to a memorable finish. Emotionally honest, showcasing poetic depth and vulnerability united amidst a fully entrancing ambiance. The melody feels fresh, the subject matter intense and meaningful, yet deeply relatable. It's a heartbreaking ode with a colorful and hopeful aura – the lyrics and the music join forces to lead things out with optimism and a clear belief in brightness after the dark.
An impressively thoughtful album, with a modern mainstream sound yet more than enough realism and personal depth to connect on a genuine level. In addition, if there's not a widely addictive hook on this project I'd be incredibly surprised – every track is a strong contender for an ear-worm, and the relevancy and crisp, clean style help really reinforce that quality. A pleasure to escape into for a while.
Download or stream the project here. Check out AC Buzz on Instagram.