Bringing together a crisp and classic hip hop sound, with a deeply conscious and topically relevant rap backbone, Abel Meri's new four-track EP speaks volumes on behalf of both the talent and turmoil that stand tall in 2020.
Kicking into gear with the undeniable anthem that is Black Lives Matter, the project introduces a skillful rapper and writer, alongside an impressive hit of production that offers a soulful, smooth warmth, a touch of jazz and a nostalgic aura on the whole.
Meanwhile, Abel's voice leads with confidence and self-belief – the tone, the lyrics, the passion; you can feel these words, striking from the front-line of experience, and his story captivates.
Blending historical references with a clearly knowledgeable insight and a few personal anecdotes just to keep things honest, the track leads you into the project with a defiant sense of authority and integrity alike.
Black Male follows on – a manic jazz backdrop accompanies an equally faster-paced, intense vocal, with a simple repeat for the hook that quickly grabs attention. The verses go on to lay out the details, again proving compelling, holding attention every step of the way, yet keeping things moving with a few changes in flow and a notably performance-driven approach.
Self-aware, socially conscious and audience aimed – the balance is just right. The hook almost leans towards a Rage Against the Machine kind of grit and weight. Well worth more than a single listen.
This simplicity continues for Insight Out. Where the opening track is a little more multi-layered or mainstream ready, these others feel alternative, perhaps more naturally true to the creative reach of the artist and his uninhibited approach to making music.
This track is as intense as that which came before, the soundscape is effective but minimalist in that it keeps your focus on the voice. Again, the lyrics hold nothing back – Abel tells George Floyd's story all over again, making sure to cement this year's tragic events in time, to pay tribute where it's due.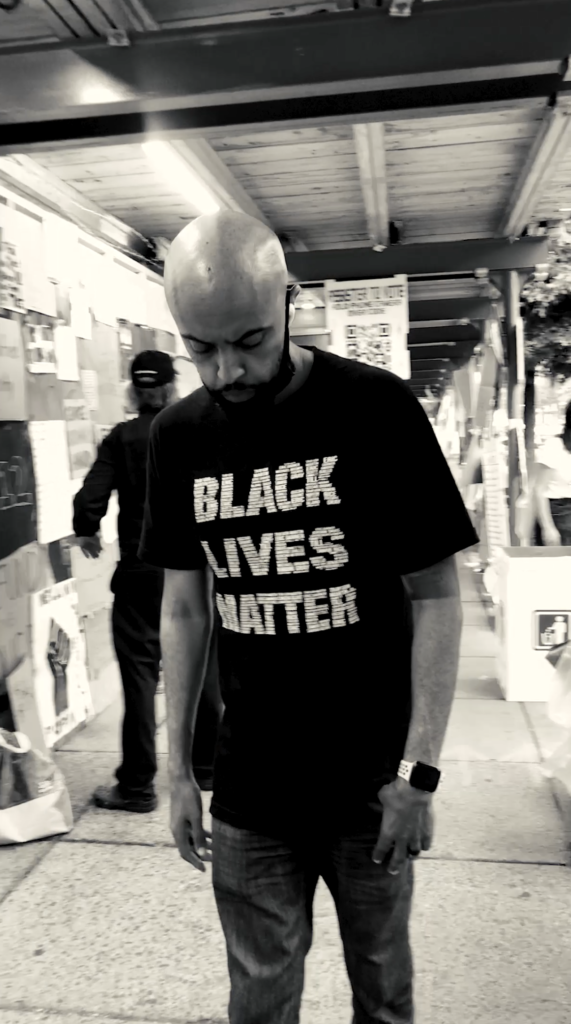 Real Rap brings things to a finish in a similar manner to which they began. The soundscape builds up in a classic way, the vocal quickly crafts an addictive anthem around you. Even the verses in this case are delivered in a rhythmic fashion that invites you to quickly learn the bars and get involved.
Abel goes on to bring through even more historical references, keeping things inclusive, not too personal but in touch with a broader concept and community. It's powerful writing, loaded with clever references, and again it's worth listening more than a single time. Great music and a worthy nudge to brush up on your understanding of society and the events of the past.
While this project is a timely and topically focused, intentional one, it's also a superb introduction to the artist and rapper that is Abel Meri. If you're new to his work, or simply looking for some fresh hip hop with intelligent framing of ideas and conscious writing, #BLM is the place to be.
Download the EP via iTunes. Find & follow Abel Meri on Instagram or visit his Website.