The return of 2G a.k.a 2Great this year brings a brand new album of originals, and a pristine banger of an anthem in the form of its breakthrough single Elite.
Fresh from the Ready To Go album, Elite leads with a haunting backdrop and heavy bass and beat. Meanwhile, 2G showcases the best of his vocal ability, with sharp bars and a cleanly mixed delivery laying bare that unmistakable tone and sense of identity.
Emerging complete with a visual storyline to match, Elite seems like a genuine step up from the artist and rapper, and introduces the new album in a way that works well to draw in classic and contemporary fans of the genre alike.
The final verse drops in with pace and precision, impressing on a whole new level as 2G takes full command of the mic, before resolving back to that quirky, memorable hook one last time.
Having already charted at number 20 on the iTunes top 40 Hip Hop albums, the rest of the playlist naturally follows suit, consistently speaking volumes on behalf of 2G's talent and dedication to hip hop.
Consider the stop-start weight and energy of Giannis, an easy highlight and another anthem loaded with quirky word-play and displaying a heavy rhythm and bass connection.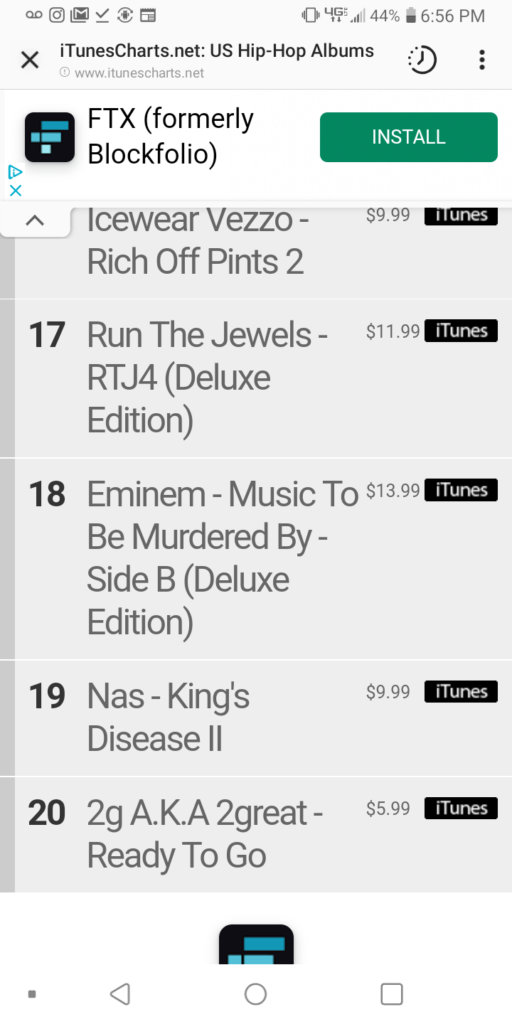 Off The Rip is another, haunting in its minimalism and the harsh reality and grit of the lyrical backbone.
Eclecticism plays a role in terms of the subject matter and intensity of the voice, such as where things get contemplative, intentional and calmly compelling on Thumb Thru It – a defiant stand-out. Then there's the full soundscape and dance-thick, multi-layered groove that is Ain't Shit to re-light the pace.
We also get a touch of intimacy and personal story-line with tracks like Innocent utilising smooth beats and honesty to connect with listeners on a genuine level.
Bout Something later hits with brightness and makes for one of the most memorable tracks for its high-octane delivery, soulful hook, and the mainstream-ready, electro embrace of the soundscape.
Always an artist with a fearless commitment to the style and natural intentions of the genre – this new album keeps integrity at the forefront, and drives with strong production that allows the strengths of 2g2great's voice and writing to really stand tall.
Download or stream the music here. Check out 2G a.k.a. 2Great on Facebook & Instagram or visit his Website.