As musicians or even just music fans, from a young age we are drawn to the emotion and style expressed in the various types of music we encounter. When we start to get more involved, intending to perhaps create our own music or at least be able to imitate that which we adore, we turn to certain instruments as a means of getting started. These days it could be the guitar, the drums, the lap top, or – perhaps for a more all-round understanding of music, and the later ability to digitally translate our playing into any and all instruments – the piano.
Piano is not an easy thing to take up, admittedly – if it was, everyone would be able to play in an instant. What it most certainly is though, is worthwhile. Being able to play an instrument such as the piano is endlessly rewarding. Once you're able to kick out a tune or two on the keys, a whole world of creativity and self-improvement lies ahead. Making music is incredibly therapeutic and opens you up to a world of fun, one in which you're like to meet many other musical individuals who want to jam or create new compositions with you. Learning to play piano is a life skill that you will never regret developing – just dedicate the time and effort into pushing through those first few barriers.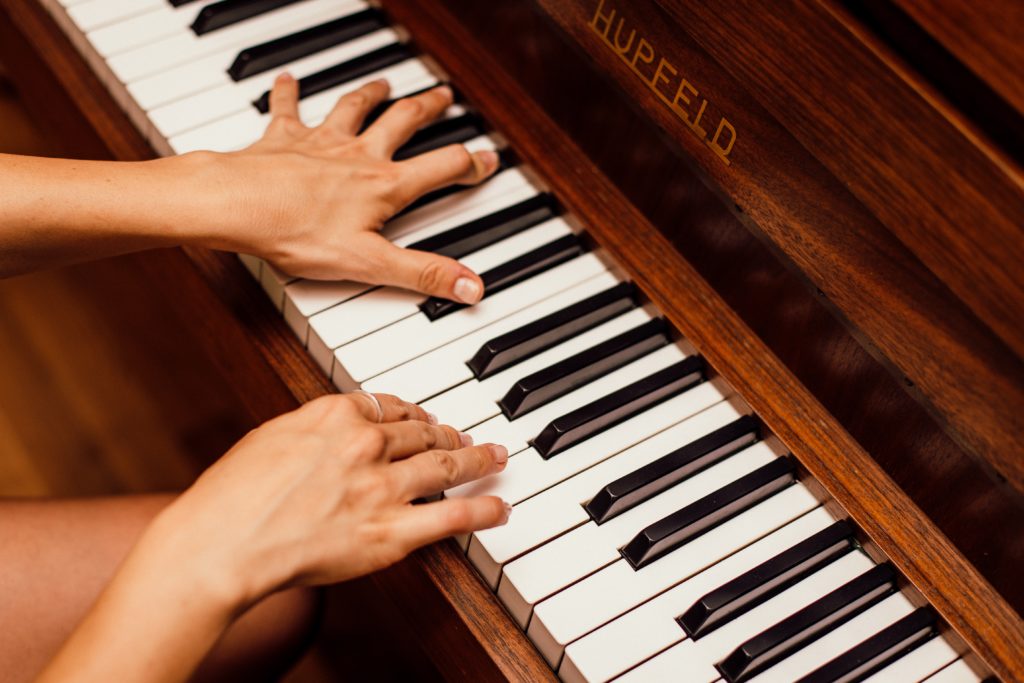 Where Do I Begin?
There are many tools available online to help you learn piano these days. There's also the option of meeting with a weekly piano tutor – hands on advice and observation as to how you're progressing, not to mention a regular deadline for practice time. There are great benefits to both of these methods, but of course – the most important element is always to practice; practice, learn, and carry on on playing.
Online, there are interactive tools and videos that will help you get started, and there are numerous videos of pianists at work over on YouTube etc. to inspire you or for you to utilise when working out how to take control of the piano keys.
Sometimes it's good to find a balance between the bigger teaching companies and the more personal touch of a piano tutor in a face-to-face setting. For this sort of thing, a recommended site is MyPianoNotes.com. This website offers piano lessons and tips ranging from beginner to advanced. It takes you through the steps, from the first time you touch the keys, to preparing for a big performance. The website offers articles with detailed explanations and encouragement, as well as video tutorials and notes with the chords alongside of the lyrics to help you learn some of your all-time favourite songs.
In addition, information about scales and music theory in general is offered in great supply and presented in an easy to follow manner – letting you dip in and out of your learning as and when you feel ready to progress. Everything is laid out in an accessible and enjoyable way, so whatever your questions or issues are during the learning process, you'll be able to find the answer or solution with ease.
Choosing music you enjoy when learning to play the piano is crucial in making sure your interest is held – particularly when you're finding things difficult. Below is an example of a an advanced piece that most of us will be familiar with.
Whatever steps you decide to take first, remember to enjoy it, and don't overdo things – a fifteen minute learning session each day is far better than a two hour cramming session once a week. Build up your muscle memory and your understanding of the piano in short but regular bursts and you'll be playing your favourite compositions and songs in not time – maybe even coming up with your own original tracks as well.
Have fun!