Zach Andersen is a musician and songwriter based in Connecticut. After the release of his EP Imperfect Timings, his recent single Spend My Life is a welcomed return and a beautiful choice for fans of acoustic folk-pop and uplifting songwriting in general. We caught an interview with Zach to find out more about his musical journey so far. Here's how it went. 
* * *
Hi Zach – great to be able to chat with you, thanks for the interview! How long have you been writing songs, and who or what first inspired you to get into it?
Thank you for having me! I've been writing songs for about 11 years. When I was 19 I broke my neck, and while recuperating, all I could do was learn to play guitar and play video games. Once I had recovered, I jokingly thought it would be a fun idea to write a video game-inspired concept album. A few days later I wrote my first song, which sparked my newfound passion, and I've been writing ever since.
How did you come to write Spend My Life?
I was the best man at my brother's wedding last year, and for my "speech", I decided to write them a song, which became Spend My Life. I would say it's the most genuine love song I've written, since its roots come from the best example of true love I know.
Have you noticed your approach to creativity changing over the years, and what do you think differs about your latest release when compared to, for example, last year's collection Imperfect Timing, or – looking even further back – 2014's The Allergy Song?
I've always wanted to make each song as distinct from one another as possible, so I wouldn't say my approach to writing songs has changed over the years. The main differences between Spend My Life and previous releases would be that I have adopted my songwriting philosophy into the recording process. I initially write all of my songs as solo, acoustic pieces, then when I bring them to the studio I have an infinite amount of room to use my imagination and rework the songs with different instrumentation and styles.
Do you always write about the truth, from a place of genuine experience, or do your songs sometimes lean in a more fictional direction?
I like to blur the lines between fiction and reality. While I do write about personal experiences in some songs, I also draw a lot of inspiration from sources such as video games, anime, movies, comics, etc. Taking fictional characters, settings, and scenarios and mixing them with real life experiences or feelings of empathy, so there is always a little bit of truth or a relatable element in each song.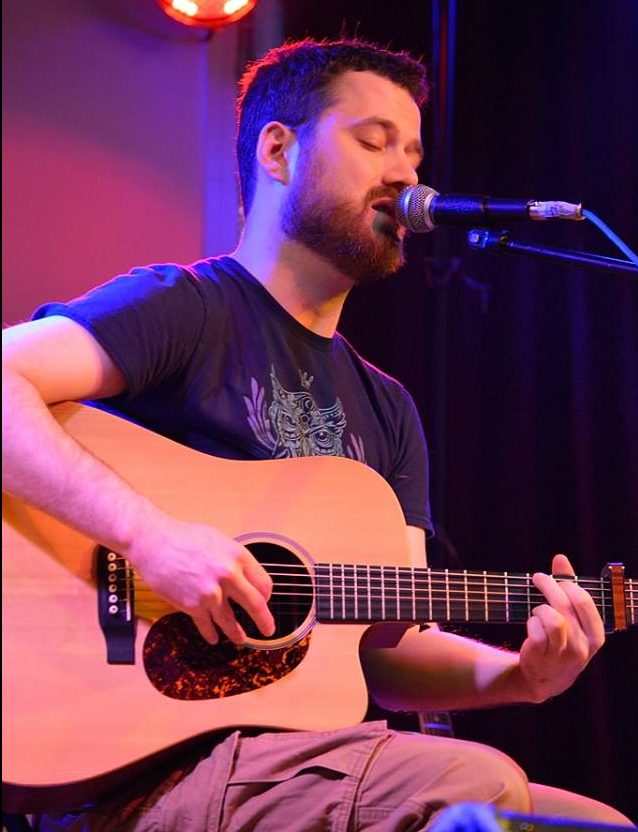 Is it more important to entertain listeners or to provoke thought and feelings of hopefulness?
They go hand in hand. In order to provoke thoughts and feelings in the listener, it is vital to first entertain them. If you can't draw their attention, they can't focus on your message.
What's Monsters Of Acoustic Rock all about?
MoAR is an award-winning, monthly concert series my producer, Nathan Sage, and I created in 2016. Each month, 3 local acts and myself perform acoustic or stripped-down sets of original songs for an intimate crowd, in the live room of White House Productions recording studio in Shelton, CT. In addition to their performance, I conduct a video interview with each artist and make a promo package for them which are posted on my youtube show From Z to A: Alphabetical Interviews with Zach Andersen. There are so many talented songwriters in Connecticut and we wanted to give them a place to share their craft, network with fellow musicians, and have a fun night that's all about the music. For more information, visit us on Facebook.
Do you think live music is an important part of what you do, and what can audiences expect from a live show?
Performing for an audience is an integral part of being a musician. Being on stage, interacting with the crowd, and seeing how they respond to certain songs are some of the greatest joys in life. Audiences can expect a unique experience each and every show. I never play the same set twice and change up styles of certain songs every now and then. Whether it's an intimate, solo show or a rare, full band affair, they can certainly look forward to some awkwardly humorous banter in between songs.
Which of your songs to date do you think best represents who you are as an artist, and what is it about that song that you feel so connected to?
This might be the most difficult question and I'm sure the answer would change depending on the day you ask me, but I'd have to say The Allergy Song is probably the best representation of me as a songwriter. This song was my way of coping with a medical condition that has severely inhibited my way of life. I like to take topics that are usually serious and write about them in an upbeat, humorous, or clever way to instill hope or bring out the bright side of a bad situation. It also means a lot to me when I receive letters from listeners or people come up to me after shows and tell me how much they loved this song and how they too have allergies in one form or another and it made them feel better about their situation.
If you could collaborate with any artist, past or present, who would it be – and why?
Blues Traveler is my all-time favorite band, so it would be an honor to work on a project or even jam with them on stage someday.
What's next for you – what are your hopes for the coming months and years?
This year, I will be releasing: a new single, entitled A Promise, on March 23rd, followed by an EP, entitled Love in Limbo, in a few months, and a secret project will be coming out later this year. The next few years will be riddled with more writing, releases, and performing that I can't wait to share with the world.
Is there anything else you'd like to say?
Thanks to everyone who has supported my music this past decade and look forward to more soon!
* * *
Download the song via Bandcamp. Find & follow Zach Andersen on Facebook, Twitter, Reverbnation & Instagram. Visit his Website for more information.