Following the release of their debut project Satellites, we caught an interview with sibling duo Winds & Walls to find out more about their creative process, what inspires them, and what their plans are for the coming months. Here's how it went. 
* * *
Hi guys, thanks so much for your time today and congratulations on the release of the album, it's a beautiful project. What first inspired you to start creating music together?
JOEY: It has to be the long car rides my sister and I would find ourselves in. We'd blast the speakers and head bang to our favorite rock songs. Once, while jamming out, I asked her, "Why don't we just start our own band?" Ever since, we've been making music together.
ROSIE: My brother was in a lot of bands before this one and finding a dedicated singer was a challenge. One day during our car rides he heard me sing and said, "Whoa! Why haven't you been singing before?!" … He then encouraged me to take singing lessons to hone it on my pipes professionally.
How do you get started when crafting new songs?
JOEY: Most of our songs start as acoustic versions where I would come up with a riff or chord progression and I'd get my sister so she can listen to it and think of words to add to it. Together, we think of a melody and basically jam until we get structures and transitions down. Once the structure is done, we bring it to the studio and try to make it sound cooler.
ROSIE: I'm always writing. I have a bunch of notebooks filled with poems and lyrics. My brother will usually approach me with a riff or bits and pieces of music and I'll flip through my notebooks to find something that fits the mood of his music.
Where did the band name come from?
ROSIE: After so so so so many band name ideas, Winds & Walls was actually a song I wrote that my brother liked as a band name. Sorry, no riveting or revolutionary story here. Haha.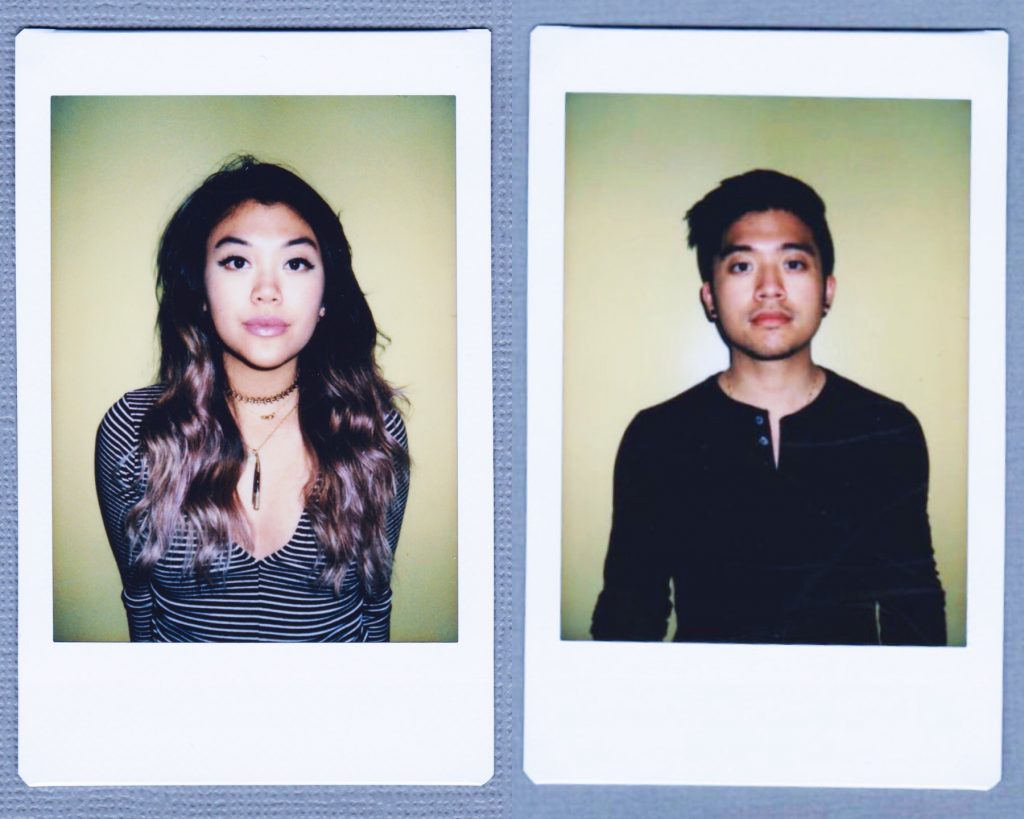 What sparked your interest in satellites, and in what way do you feel the songs on the album connect under the light of that concept?
ROSIE: It was always a dream of mine to create a concept album. Lyrically, I meticulously crafted Satellites even down to the order of the songs on the album. The music industry has changed so much and most artists aren't interested in creating full-length albums anymore, let alone a concept album. I just never wanted to be one of those artists who releases one song at a time to get the most streamed plays. I believe that life and music is a journey told one song at a time, one chapter at a time. Satellites is my/our manifestation of that belief.
How long was this album in the making, and how does it feel to finally share it with the world?
JOEY: This album was more than a year in the making. It is the first time we both ventured into making electronic music. What took longest was familiarizing ourselves with the software and instruments.
ROSIE: It feels amazing and I can't wait to share the next concept album that we are currently working on.
What are your plans for 2018, and what are your hopes for the future?
a. Play a ton of shows and keep making music
b. Hope to reach a wider audience
c. Have our music move people
d. Inspire others
e. Grow as artists
f. Improve our craft
Is there anything else you'd like to say?
We just want to thank everyone for their support. Especially the ones who have been there from the beginning. It's such a fulfilling feeling to be able to create and share parts of our souls with everyone.
* * *
Stream the album on Spotify. Find & follow Winds & Walls on Facebook, Twitter & Instagram. Visit their Website for more information.