Following the release of his striking new single and video Chemical Or Love, we caught an in-depth interview with artist and songwriter Vincent Barrea, to find out more about the single, his thoughts and actions regarding climate change, his hopes for the future, and much more. Here's the conversation in full.
* * *
Hi Vincent – thanks for the chat, and congrats on the new single! For those who don't know, how long have you been making music, and how would you describe your style as an artist?
The first three tracks we wrote quickly, but with this release and the ones upcoming we had more time and a lot of more hours put in. If you take an average of 7 tracks, it took us almost a year. We released one of them already (Chemical or Love) and another 6 waiting there turn. We will present another track within two weeks. In parallel, we are writing more music. In general, we plan to do releases monthly, we like this pace. My style as an artist is an experimenter, but the foundation is reggaeton and hip-hop. Although many major publications have attributed me to rappers, rap will also be in my tracks, but only in collaboration with other artists.
What can you tell us about the single Chemical Or Love?
This is the story of a real person, his experiences. This man fell in love, so much that he could not understand what was happening to him and whether these feelings were just strong chemistry or had already grown into love. Because it lasted a long time and prevented him to make any serious decisions, it has burned him from the inside. In the end, he comes to harmony. The team and I translated these feelings in the song and video, I hope we succeeded.
It's a great track, stylish and addictive, anthem-like – really well crafted. Was there a different songwriting process or energy involved in the making of this, when compared to your previous work?
Of course yes! As I said above, this is the story of a real person and this person participated in the creation of the track, moreover, he was in the studio all the time while we were recording vocals. Previous songs were also about feelings, but about feelings in general. And this is the real story.
The visuals add a lot to the experience, the realness and the freedom you express when performing, the street scenes and the fire all build further on the intensity. How did you find the video making process, and are there any other areas of creativity that you'd like to incorporate in the future?
All of the credits go to my beloved ingenious director – Tata Belinina, Cameraman Kirill San and video producer – Lyola Otchenash. They know exactly how the video should feel – therefore it is easy to work with them. I have a lot of acting experience in the past, I played in the theater for more than a year. So, I hope it's easy to work with me too. I'd like to believe it.
Do you produce your own beats, and what is your go-to instrument or method of writing new songs from scratch?
I don't write music myself, but at the studio we have a team that helps to find the diamonds in the music, some kind of uniqueness. For example, we were looking for some kind of chip in the music for the track that we are working on right now. We try to compile different instruments and styles, in the end, we decided to use an instrument that has not been used in pop music for decades. And in the hip hop track it sounds really cool. I can't say what instrument it is now, but we plan to release this track already in the new year, (I will definitely remind you of this conversation)
Your image has evolved a little over the past twelve months. Why did you decide to shave your head, and what do you hope to raise awareness about by doing this?
I am very pleased with the movements that are now taking place around environmental issues. I was always worried about this. Even when I was a child, passing trash on the ground, I picked it up and took it to the bin. What is happening now with forests, oceans, air and the world as a whole – this is only our fault. The guilt's on us – sadly some still don't pay attention to it.
I really loved my dreadlocks, even when I signed an agreement with Maitre, the first thing I asked them about was not to touch my dreadlocks. This was one of my main points. All people around me knew how valuable they were to me. And I thought that if I can attract the attention of at least the people who know me, by shaving my head and doing it until my friends, relatives, fans understand our responsibility to our planet, it makes sense.
Do you have hope left for the future, and what do you think we as a society need to be doing in order to see real, positive, impactful and lasting change?
I would like for society to become more conscious. We are a generation of consumers. Our society was brought up over the years only by the example of what needs to be taken. Therefore, we have such crazy and insatiable politicians. We ourselves created them. I believe that the goal of modern society is to start giving/sharing. The goal of those who have become more conscious is to teach others how to do it.
How important would you say that image is in building a career in music?
The image is very important, it helps, but more importantly is what is inside of you. You just need to choose your strengths and develop it to a state of the business. If you don't have those characteristics, then create them. If you have arms, legs, water, food and a roof over your head – then everything else is just an excuse. As Nick Vichich shows, even my list may not be complete. We have a proverb – "water does not flow under a lying stone." It means that if you are lazy you will not achieve anything. Therefore, working beyond strength – that's the way the image should be.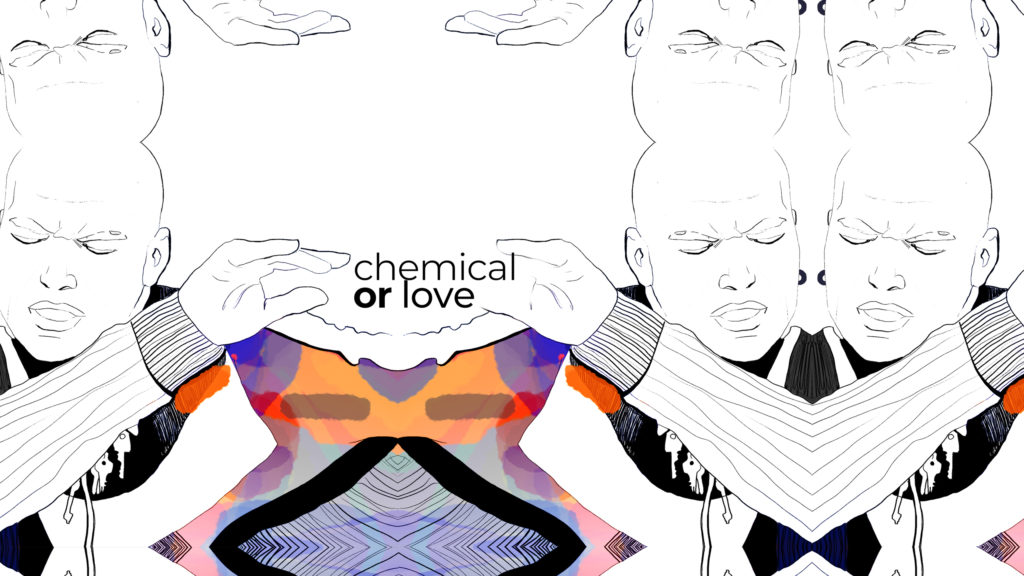 How did you come to work with London's Label Maitre, and in what ways has the label helped you progress as an artist?
I worked as a photographer and journalist, and one of the co-founders of Maitre, was the manager of the artist in the CIS. Once I wrote to her and asked her if she wanted a photo shoot for her artist, she agreed. And, after a year and a half, the guys from Maitre wrote to me and offered to be their artist. They noticed my videos on Instagram, where I sing, dance. I agreed without even thinking, having read the contract.) I was fine with everything and within a month we met to sign the papers. Sounds like a fairy tale, but let it be. I hope my whole career will be like that.
Is there a longer project on the way, and if so, what can we look forward to from that?
I am still young and full of energy, so I plan to further develop myself in the musical direction. In the future I would like to act in films. Perhaps I will return to the theater. And I still work as a photographer because I love it. Maybe someday I will do my own exhibition, but my whole focus of attention is now focused on music.
What are the main values you want to bring to the music world?
It's a goal of mine and the guys at the label. I would like to learn to open the hearts of people. People have become very closed, many have a lot of anger. I think humanity is globally confused. And everyone is loving less, but what is there to love? You notice that people are less likely to hug each other. Although what's wrong with that? It's so nice.
If you could change one thing about the music industry, what would it be, and why?
I would not change anything, this is a huge machine that worked long before me. I am not revolutionary by nature. But the guys from the Maitre label – and they are already changing so many things, and soon they will tell you all about it. While this project is in development) But in general, I would like to have more opportunities for beginner artists, more places where you can perform, festivals, etc.
If you could sit down to lunch with anyone at all, who would you choose, and what would you ask them about?
I would like to with so many different people. But, unfortunately, almost all of them are no longer alive. Therefore, if we take from the list of contemporaries, I'd choose Roisin Murphy, Beyonce, Jay Z, Elon Musk, Sting and Elton John.
What's your plan creatively throughout 2020?
We plan to release tracks monthly. Experiment with music styles. As a base we'll leave reggaeton and hip hop, but we will add other styles. I would like to release an album and I would like to visit several festivals as an artist. And in May, I would really like to perform at The Great Escape, I really like this conference and I think I have something to show people)
What's the best thing people can do to support you?
I would like to receive more comments from people, criticism or positive – I need everything. I don't do this for myself. For myself, I did this all my life (until last year). I want to grow, so it would be priceless for me if people expressed more of their opinions in the same social networks where I post my achievements.
Is there anything else we should know?
In the near future we will release another track. It's in a slightly different style, this is an experiment. I already losing sleep over this, but I hope that people will like it. This is an easy and fun track. Not at all like chemical or love. We decided to play on contrasts. So stay in touch, we have a lot of new music ahead. One love!
* * *
Find & follow Vincent Barrea on Facebook, Soundcloud & Instagram or visit his Website.