Having raised the bar consistently with each new release and performance, globally renowned artist and songwriter Vella delivers yet another superb single in the form of Out Of Control.
We were blessed with an interview, to find out more about the song, Vella's journey in music, and her approach and mindset as an artist quickly rising throughout the ranks. Here's the conversation in full.
* * *
Hi Vella – what a pleasure, and huge congrats on yet another stunning release. What's the story behind Out Of Control?
Thank you for having me! The story behind Out of Control is about being in a toxic relationship and finally putting your foot down and speaking your mind about this person, but it just seems even though they're a not very good person you just can't seem to lose feelings.
Ever since Pull The Trigger came out your voice and style as an artist have made waves. What's your background, are you vocally trained? And what first prompted you to start making original music?
Yes! I've been vocally trained since I was 8 or 9. I also started being a part of this group called Entertainment Revue; an all girls singing and dance group that I was a part of back in my home town in Tampa. They really helped me vocally and played a huge part in who I am today.
I first started making original music after my cover videos started going viral on TikTok and I started coming to LA. This place truly gave me inspiration and that's when I started writing more!
You've amassed millions of streams online in just over a year, not least of all on TikTok. In what way does social media impact your approach or mindset as a modern artist?
It definitely impacted me as an artist. Social media now has a big part in developing small artists and when I first started I realized that. It helped me gain a following and now people can stream my music, which is so exciting! 
For the aspiring indie artists out there, what's been the single biggest tool that you've used for growing your audience so quickly?
TikTok! When I started using TikTok it was during quarantine. I was bored at my house and started making a ton of videos on TikTok and the rest was history! I will say that consistency helped me as an indie artist, as well as paying attention to what is trending.
Will there be live shows this year, and if so – will that be with a full band, or solo, even acoustic?
All of the above! It's all in the works right now 🙂 
Do you have a dream venue in mind?
Rock and Rio! I have a lot of fans in Brazil! I would love to see them at one point! And the venue always looks so much fun and so exciting!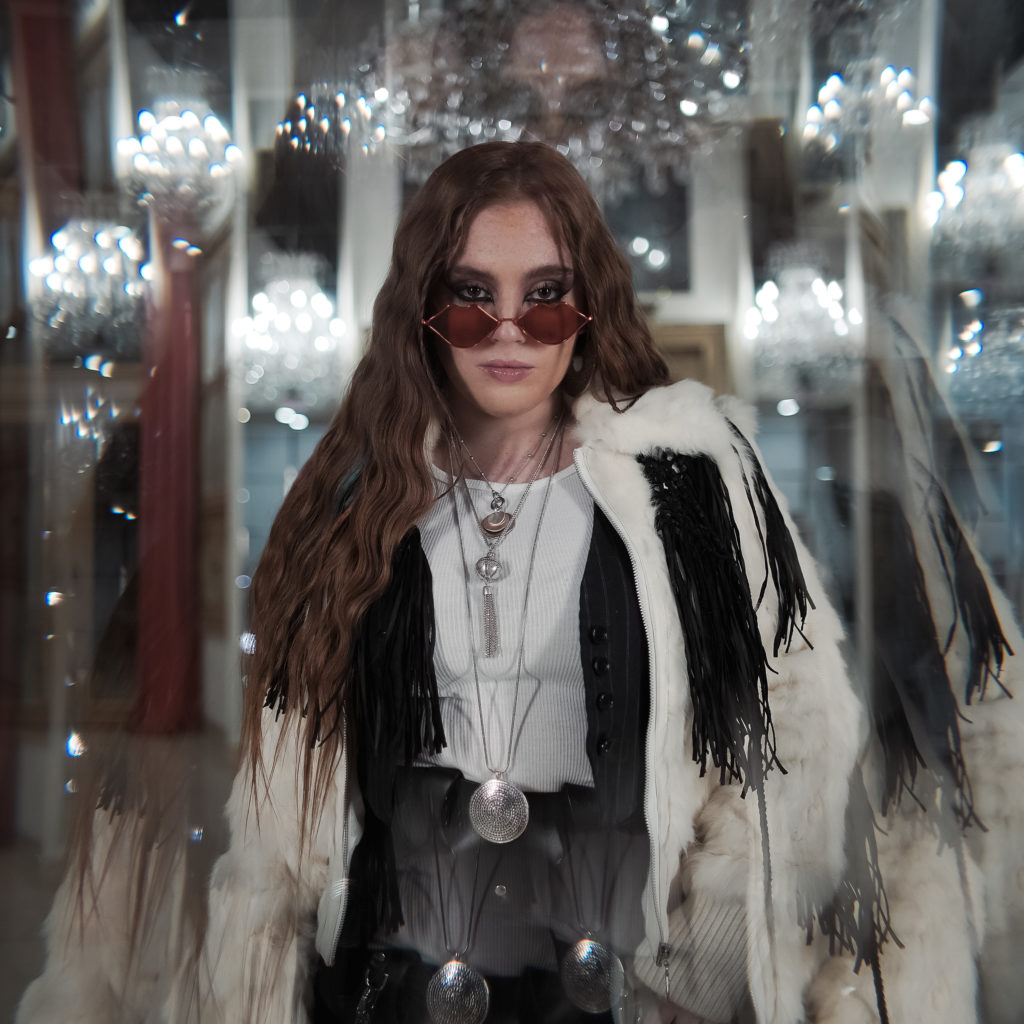 Rumour has it there's a full length project in the works – what can you tell us about this? 
Yes! I'm excited to say that I'm working on my first album that should be released later on this year! I can't wait for my fans to hear it!!!
What's the first thing you'd want new fans of your music to know about you? 
I absolutely love performing live. It's one of the reasons why I love creating music so much and I can't wait to get out there again this year!
Is there anything else you'd like to say? 
Thank you for the support! I have a lot of new music on the way and I can't wait for you all to hear it! Stream my new song Out Of Control and follow me on Instagram @VellaSings and on TikTok @Vella.
* * *