Darren Fisher is the singer and songwriter behind hard-rock project These Wolves. His recent releases Enough is Enough and Dead To Me offer up a brilliantly well crafted, well produced source of emotional rock – loaded with intensity, melody, grit, and a genuine passion for creative expression. We were fortunate enough to catch an interview with the artist behind the music to find out more about it all. Here's the conversation in full. 
* * *
Hi Darren, great to chat with you – thanks for your time!
Thank you for having me, Stereo Stickman!
How long have you been making music, and what prompted you to start?
I heard Smells Like Teen Spirit on the radio when I was a kid and I knew songwriting was what I wanted to do. I wanted to write songs to be heard on the radio.
Your sound is huge, emotional and genuine yet loaded with instrumental weight and colour. What's the songwriting process like – what comes first in terms of the music, the melodies, certain riffs, lyrics, concepts?
I am usually writing ideas on an acoustic guitar, mumbling melodies, and recording them into my phone. Recently though, I bought a midi controller so I can play around with piano arrangements and record them too.
At first, the songs are extremely rough but I keep going back to them until I have an acoustic demo of the song with all the lyrics done. I usually write the chorus or "hook" first and verses and bridges come later. Verses and bridges are the hardest for me, especially lyrically. Lyrics are the most important aspect of songwriting for me. I feel they can make or break a song.
Once I feel like the song's skeleton is done, I will show the demo to Steve Kellner and from there we'll start turning everything up to 11: distorted guitars, we have Mike Caminiti from Clouded Filter on drums, and Steve plays bass so the songs evolve from me mumbling in my bedroom to a full rock band.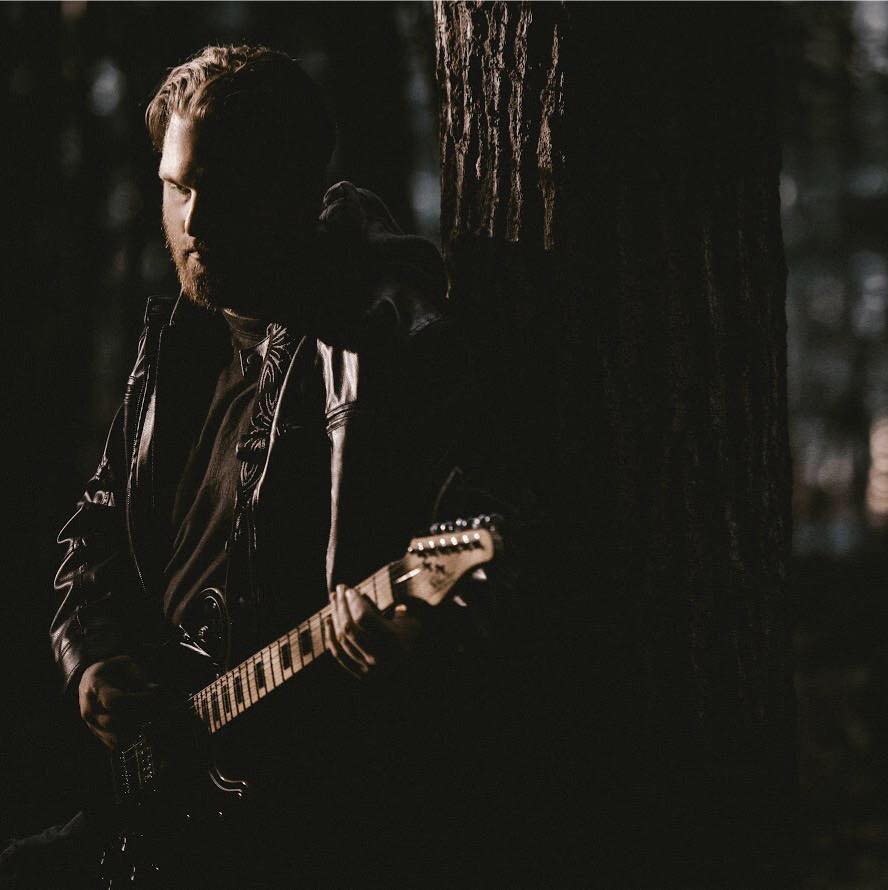 Who or what inspires you to make this kind of music?
I think the inspiration is different for every song. For me, most times it's to cope or get closure on a traumatic event or season in my life. Other times, I write songs to capture a moment in time or describe a feeling. Other times, I write songs to tell stories that hopefully relate to people or make an analogy of a feeling or experience, whether that be from my own life or someone else's.
Then, I write songs to just create something and have fun. I think that's why my songs are kind of varied, because they are coming from different frames of mind all the time even though it's just me.
How did Dead To Me come about?
My father passed away and I hit rock bottom in 2014. I was struggling with a lot of destructive behavior, pain, and grief so Dead To Me is a letter to myself.
Is live performance an important part of what you do, and what can audiences expect from a live show?
Since These Wolves is essentially a music project and not a band yet, I have been doing a few acoustic dates here and there. That way I can get out, play the songs, and share my music and my energy with the audience and have them reciprocate.
I feel it's very easy to lose sight of the relationship between yourself and who is listening if you aren't playing out. So, I try to get out every now and then. I like the intimacy of acoustic shows but I would love to display the songs full band eventually. That's definitely a goal I have.
What's the live scene like in New Jersey right now?
There is a ton of amazing New Jersey bands across multiple genres that are tearing it up! I interned at a radio station in college and on my radio show, I played a lot of local artists. Chevonne and The Fuzz, One Hundred Thousand, Reality Suite, and Above the Moon are some of my favorite local rock acts.
Then, there's The Bunks which are like a blues-rock band, Roderick, Clouded Filter, and Idle Wave which are like pop/punk-indie and then there's Ascending from Ashes who are more metal. I am not really a big country fan but there's a duo called October Rose that I like a lot.
Winds & Walls, Lunatic Fringe…I don't know I just like a lot of music.
What does Enough is Enough mean to you?
Enough Is Enough deals with depression or "voices in your head". I think it's just taking a stand and speaking up, even if it is against yourself.
What are your plans for 2018 as a musician / band?
My hope for the future is to learn more, branch out musically, and continue to work with great people. I am so grateful for These Wolves.
I've also collaborated with bands this year. That's something I want to keep doing too. Chevonne from The Fuzz sang on a few of my songs and I co-wrote a song with Reality Suite called Cut, Burn, Bruise, which will be out in May.
It's such a fun process to get out of your musical comfort zone and test your skills in real-time. Often, as a solo songwriter, there's a lot of self-doubt that comes around songwriting, at least for me anyway. Sometimes, I get into my head too much but it's nice to write something and have someone just vibe out on it.
Is there anything else you'd like to say?
Thank you so much for taking the time to interview me. I really enjoyed it and I hope we can do it again.
* * *
Thank you so much to Darren Fisher for the interview. Find & follow These Wolves on Facebook, Twitter & Instagram. Visit their Website for more information.