To coincide with the launch of their latest single Cracks, we caught up with one half of creative duo The Shipping Company, to find out more about the music, the band's journey so far, and their thoughts on the current music realm. Here's the conversation in full.
* * *
Hi Luke – great to chat with you, and congrats for the upcoming single! Just to set the scene, where are you based right now, and what have you been busy with over the past week or so?
Hey thank you for having me! We have been crazy busy finishing up the album and getting everything ready for the release. Super into mediating and finding the joy in making music.
How did you and LM meet and what inspired you to make music together?
We meet at a sandwich shop a long long time ago. LM has such a magical way of writing music that I was instantly drawn to and always wanted to be a part of. It took us a while to find our style but once we did it clicked and we have had so much fun finding ourselves in this collaboration.
Tell me about the new release Cracks, how did the song first come to life, and what does it represent for you as a band?
It came about at the studio. LM had this funky punk bass line that just really hit hard. I wrote this fun pop guitar line over the top of it and it just took off from there. This song represents change for us. Understanding that nothing is forever and that's ok.
Where in the process did the lyrics arrive, and how important is the lyrical depth of a song when compared to the overall audio embrace?
So important. LM writes everything with such purpose. Every word, phrase has reach and grabs you in a way that has power. It is amazing to watch LM work.
Given this meeting of electronic and organic elements, multiple vocal layers, what can fans anticipate in terms of live shows from you – who plays what, and would you bring in additional musicians or keep it simple?
What a great question! Our fans can always expect pure honesty from us. I play guitar on stage and loop a lot of the layers that you hear on the record. LM plays bass and sings. We have a few good friends join us at each show and they add their own flavor to the live experience.
The Shipping Co has always been a platform for people to collaborate on the foundation of what the song is. So there will always be something new and exciting at each show.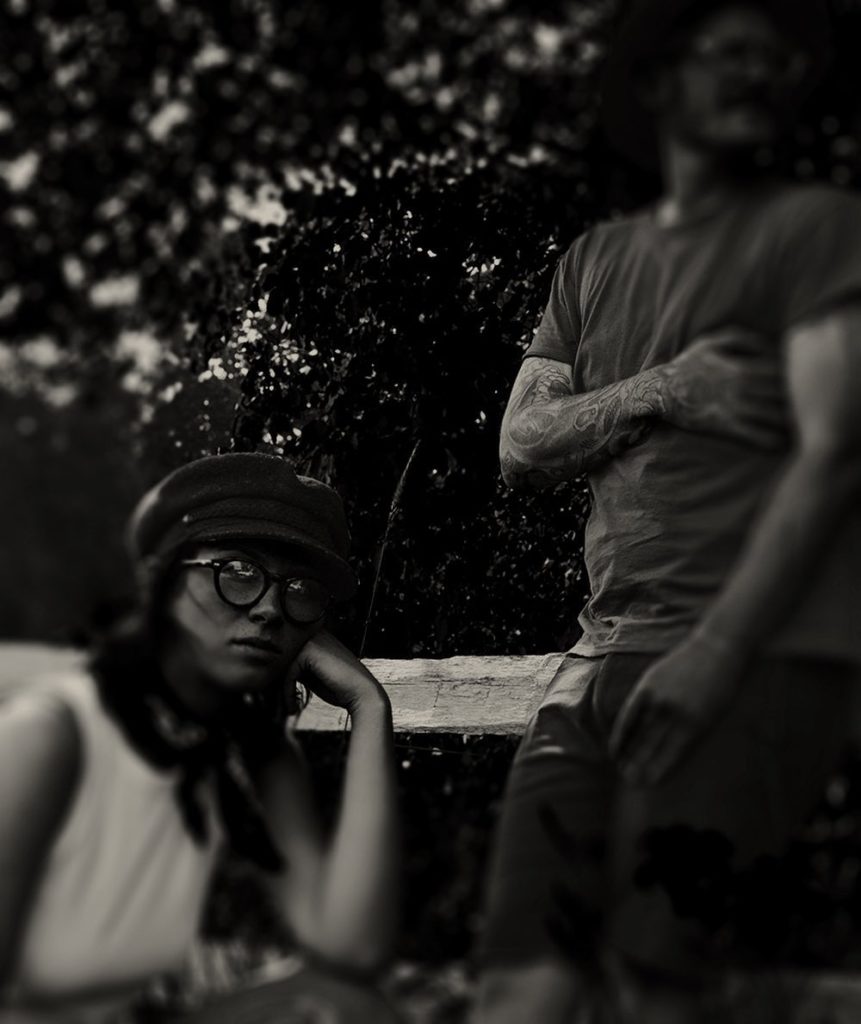 You're a long-time creative with a decade involved in the scene – what's been one of your most memorable experiences?
For me it's been seeing the world of music evolve. I work with a lot of music non profits and to see the styles of music connect and mesh together to create something magical has truly been a blessing.
On a similar note, what's been something valuable you've learned about the music industry that might help those who are just starting out?
Keep going haha. I know that sounds lame but you never know when your time will come. Keep working on your craft, connect with as many people as possible and really love the work. Because at the end of the day that's all we have is the work. So keep going, be you, find joy in what you are doing.
How did you come to work with producer and artist Alyssa Wilkens, and what did this additional ability and perspective bring to the new song?
LM found them on Instagram. We linked up and Alyssa already had some many Ideas for the song. The great thing about working with Alyssa is their understanding of our vision. Alyssa got it from the jump and added elements that we would have never thought of.
What's your plan of action for the coming months, and what would you say is your greatest aspiration or biggest singular goal right now?
Oh man what a great question. My goal is to find my authentic self through music. There is so much I would love to achieve in this industry but finding and presenting myself honestly through music is the goal.
I've been blessed to tour the world with artists like The Reverend Shawn Amos and others and I would love to do that with this band, no question. But I have seen that side, now I want to step into new shoes, my shoes and be cool with that. Because it's authentically me.
What are your thoughts on the current musical landscape, and the rise of independent artists through constant content and sharing on social media?
I love it! It makes it more difficult to rise above the noise for sure. But it brings so much power back to the artist and what makes them great. It's all about the work, love the work and be honest. That is what it's all about.
What's something about you that might surprise listeners?
I love Hip Hop and RnB music. It's all I listen to these days. Artist like Emerald Osagie, Dojo Cuts, Nipsey Hussle – I can't get enough of it.
Is there a longer project on the way?
I think so 🙂 There is always something in the works.
Is there anything else we should know?
That this has been so amazing and I really appreciate you taking the time to listen and talk to me.
* * *
Find The Shipping Company on Instagram.