Following the release of her highly acclaimed new album Open, we caught an interview with Alberta's Tanya Ryan. We talked the songs on the project, her thoughts on motherhood and creative living, women in music, the future of the industry, and plenty more. Here's the conversation in full.
* * *
Hi Tanya – thanks for the interview, and congrats on the new project! What can you tell us about the album Open?
Hey, thank you! And thank you for the really wonderful review, it was really good for my soul to read what you wrote. I'm grateful!
Open is something that I've been working on for the last 2 years and it feels so incredibly good to have it finally out in the open (badum tssst). I'm really proud of the songs on this album. Everything that was included in this project is something I feel tremendously passionate about and is as honest and authentic as I could be.
How has the album launch been going so far – how have the live shows been?
It's been really good! Occasionally overwhelming, but I suppose that comes with the territory. The live shows have been much fun. I have been organizing this show over the last couple years as well, and I'm really proud of it. The show has the music woven through a very intentional narrative that shares the origin of the songs, what was happening in my life when they were written, and how the songs came to pass.
My goal with each show is to make it a real experience for the audience, so they leave feeling not simply that they attended a live music performance, but they feel like they shared that journey with me. If you don't laugh AND cry at this show – I didn't do my job.
Your vocals shine beautifully throughout this fairly eclectic album. At the same time, despite their differences, the songs are all brilliantly written. What is it that draws you to make music initially, the singing and the performing, or the songwriting?
Oh, it's like, you know, I'm flattery-operated – you're too kind!
I think for me – it's not really separable… an almost holistic mentality, perhaps. For me, there is no one without the other. To create is so important to me – to sing is so important, and to have those creations meet the ears and hearts of others is important. I find that I get something different from each part of the creative process, and all are critical for me and my fulfillment and drive as an artist.
What made you choose My Heart Song as the first single from the album?
It was an intuitive choice. The intention behind the album was to be honest, real, authentic, and uncensored. My Heart Song was the pinnacle of that intention – it was the most vulnerable for me… written in a state of really encompassing depression – it was a natural first step in releasing this project that is so exposed for me. I'm of the mind if you're going to do something – do it big. My Heart Song was the best way to lead this album into the world.
Who would you say were the first artists you saw or heard when you were younger that really ignited a fire in you to seek out a role within music?
It took me so long to even consider pursuing music. I was a pragmatic and logical young person and a career in music felt like an unrealistic and irresponsible lifestyle choice. I was late to the game, finally pursuing around age 22. However, I always loved the idea of being a singer! I would fantasize about being the next LeAnn Rimes, Shania Twain, Terri Clark, Trisha Yearwood – and I was obsessed with The Spice Girls. I identified with so many artists – more often than not, female country artists were my go-to for inspiration.
Given the acoustic finger-picking and contrasting country-pop vibrancy on the album, what can listeners expect from a live show this year – solo acoustic, full-band?
I play in a variety of settings and adapt the show according to the venue, so I perform both solo and with a band – depending on the show! I play solo most often, but I enjoy both so much. My favourite was actually the performance that I did with just a drummer, a keyboard player, and myself. It had a really cool blend of being earthy and acoustic – but with a bit more tenacity and energy in some of the bolder songs. I can't wait to play in that format again.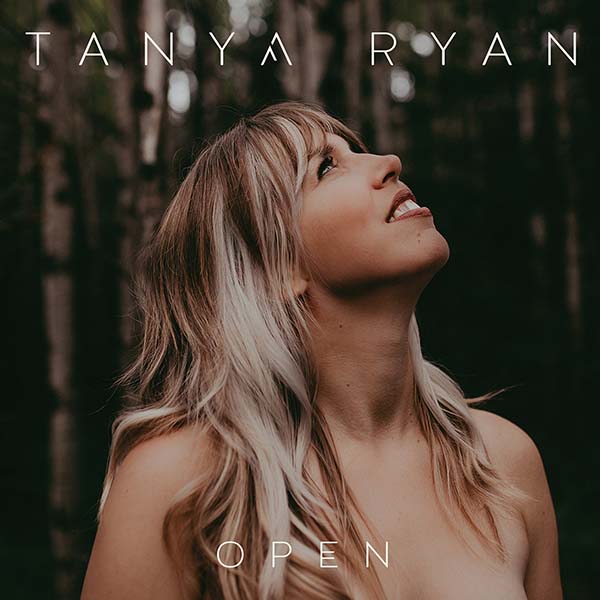 What's the live scene like in Alberta at the moment, and do you plan to take the music further afield – if so, what steps will you take to achieve that?
I'm so proud of the music we have here. I feel that the talent in Alberta is truly admirable and amazing, and I love to see the people around me succeed. We're also lucky to have so many different grant and funding options available to us so that we can keep creating our music.
Something that I'm really working with now is the creation of shows and performance opportunities. I would really love to see more women-centred festivals and performance opportunities so I've been doing my best to create events where the lineup is more prevalently women.
Likewise, I'd like to see more women in leadership roles: managers, promoters, booking agents, producers, label heads… So it's on my radar to step into some of these roles myself in the future.
How do you overcome any uncertainties or trepidations before a live show?
Actually, if YOU could tell ME how to do this, I'd be so grateful. I still struggle!
I am a recovering perfectionist-worry-wart so I am definitely challenged before a show to centre myself. I meditate, I breathe, I try to get into a mindset of letting go so I don't hold on to my errors on stage. It's something that I've really struggled with for years. Still a work in progress!
What are your plans over the coming months – more touring of this project, videos, more songwriting?
Well you see, I've got this baby coming in April – so that's really going to throw a curve ball into my whole ability to plan absolutely anything. I'm taking a bit of time off to recalibrate and learn what it looks like for me to be a mum and musician. The whole having a baby thing really does open some interesting doors – I know that it will change the way I love, increase my compassion, my patience, my frustration – everything I feel will feel 10 fold… so I know I'll get some really good songwriting material from that! I'll likely start the creation of a new project, fall back into a tour/show schedule, strap my baby on my hip and figure it out!
Is collaboration a part of your plans?
I would so love to collaborate with Blake Reid. He's by far one of my favourite Alberta artists and I am so in love with his voice. I'd love to write a duet and perform it with him. That is on my hit list for collabs for sure.
If you could sit down to lunch with anyone at all, past or present, who would you choose, and what would you ask them about?
Taylor Swift.
I'm obsessed. My husband makes fun of me. I think she is a brilliant creator, writer, business-person… and if I could pick her brain about her approach to music, creation, marketing, show structure… oh that would just be a really happy day for me. She's incredibly intentional. Brilliant woman.
If you could change one thing about the music industry, what would it be, and why?
There's a handful of changes I'd love to see. I'm really grateful that we have these streaming platforms that make music so accessible to the public – but I also feel that creators are no longer fairly compensated for those creations.
Music has become a lot more disposable – almost conceptual. We no longer even need to purchase a tangible item to acquire that music… so I think that as a society, we accidentally devalued it a bit; it's become an entitlement. That's a bummer. A shift in the perceived value of music would make me incredibly happy.
Are there any particular aspects of music you're still learning about, or want to take up learning about?
Music is endless. If you identify as a student of life – music is the most brilliant thing to explore. There is never a point at which you will be done. There is always another instrument, another facet, another angle… you can never truly be an expert at music – only at certain aspects of it. It's incredible.
I definitely need to invest more time into mastering guitar… I definitely prefer and enjoy exploring vocal development and songwriting. It's almost a hobby to continue to ask myself how I could change something to make it mean more, or create more impact. So much fun.
What's the best piece of advice you were even given as an artist?
Keep your eyes on your own mat.
Okay, technically that was given to me in yoga class. But I reference it often in this industry. It's really difficult not to compare yourself to the artists and creators around you. It's something we all do – and also something that interferes with your own natural creative process. It's our job to create from within – when we start evaluating our performance and creations from what's happening outside – it contaminates our process. It's not worth it. Keep your eyes on your own mat; that's all that matters.
Is there anything else we should know?
Simply that I am truly appreciative of your taking the time to chat with me – and your lovely album review! And if you wanna follow me on Social media you can find me @tanyaryanxo on Instagram, Facebook, and Twitter – and Tanya Ryan Music on YouTube!
* * *
A massive thank you to Tanya for her time & insight! Stream the wonderful album Open via Spotify.