Seattle's first ever recording artist to produce and release music strictly from a jail cell – Stackwell's story is unique in many ways, and the quality of the music speaks volumes on behalf of the work-ethic and ability acquired during those years.
We caught an interview with the fast-rising Hip Hop star to find out more about the latest EP Sell My Soul, what life was like for an artist behind bars, and when fans can look forward to a tour. Here's the conversation in full.
* * *
Hi Stackwell – excited to interview you, thanks for your time. Huge congrats for the release of Sell My Soul. Let's take things back to the beginning though. When did you first develop a passion for music, and in what way did growing up in Seattle impact your style?
Thank You. I developed a passion for writing since a child when I first learned to read. Words and expression came so naturally having an outlet like music was just an extra area that worked. Always loved poetry and rap is probably my biggest extension of that.
My first track ever released was Sext Message featuring my Brother Cap, T-Wonder, and Dj Roc'Phella. It opened the doors for radio play as well as club rotations in the release of my original album S.T.A.C.K.W.E.L.L.
What was the first track you released, and how much has your approach or sound changed since then?
Growing up with a lot of different influences made me as well as my music become very well-rounded. I learned a lot from everybody and have just been blessed to have the power to reflect that in my lyrics. Many stories I've lived or seen give way to enough realities of life it feels we can all learn from.
You've historically become the first artist in Seattle's history to produce, record and release music from a jail cell. Tell me about that process – was it easy to devote time to music from confinement, or were there different challenges, and if so, how did you overcome these?
The process for creating "bars" behind bars was rigorous. Many people didn't believe it was possible so there were major obstacles in just getting the aid and assistance for this. Moreover, recording songs in the cell or on the phone was hard because after putting the vocals together I still needed to depend on production to sound right as well as people featuring on tracks to do their part.
It was really a process. That's for sure. Getting a distribution contract helped tremendously as well as involved producers such as Manny Khayne, Dj Roc'Phella, and Rob Reeves, they did a lot of the heavy lifting to keep these projects on board. These producers are still part of the regular operations, so it has been a real experience.
What's the biggest lesson you learned from spending so much time behind bars?
The biggest lesson I've learned from behind bars is humility. Life doesn't come how we want it or when we want it, however, while we are here we have gotta work it for what we can and accept the rest in reality. As well as appreciate our opportunities while being grateful.
Your tracks tend to have distinctly catchy hooks and classic Hip Hop beats. How easy is it for you to come up with impactful hooks like the one on Sell My Soul, and do you tend to write the hook first, or pour some bars onto the beat initially?
Usually I just hear the hook in the music. It may sound crazy, but I hear words in the beat and once the vibe tells me to roll – I just go with it. It isn't a matter of being easy or hard, it just is. Some songs are more fluent, others are more a tap into deeper creativity.
Sell My Soul was special because it has a double meaning in I will NEVER sell my soul, while each time we project ourselves at value a small piece of our souls is sold. Yet in the entirety of what one would say in the sense of Selling My Soul spiritually, I've kept it up as a God Fearing man and my guy on the track Carey Stacks stayed under the same guise for us to make this a dope track. So sometimes the hook comes or sometimes the lyrics do – there's no exact. It's all in the vibe.
Which three tracks from this project best represent its style and values?
Lucky, I actually wrote in prison after almost dying from pneumonia while some other personal family affairs transpired I'd rather not speak on. So it has a lot of emotional impact for myself. ICU is dope because Nonsense is one of the first artists from Out Seekin' Cash Records, yet when I got locked up we never got to drop his project, so having a chance to work with him now is exciting.
Workin is honestly my favorite, though. Lyrics, beat, and message – felt like a heavy weight came off of me for this and I wouldn't be surprised if it rode to a higher level for radio play due to how clean and melodic it is.
Which bar from the project comes to mind as one of your most sharp or impressive?
"If it don't fit, I ain't gon force it in…" (Workin) Self explanatory. Everywhere I've gotten to so far has been at God's Speed, never my own. Rushing and making mistakes has become obsolete. All I can do now is find the pieces and places that fit instead of trying to force it where it don't belong in life. Puzzles don't make the right pictures otherwise.
Your music brings a much-needed level of good energy and fun to modern rap. How do you balance the comical aspect of entertaining with the heavier topics of storytelling – and which approach do you prefer?
Every one of my songs tells a story in itself, so commercially, not sure if I'll ever be as popular because I wasn't raised around conformists so I'm sorta set to a certain path. Nevertheless, music is universal, so at whatever point the world needs its medicine, I can be the Dr to prescribe their remedy.
You've amassed tens of thousands of streams across your repertoire on Spotify alone. What are the main tools you've used to promote your music, and what do you think it is about your sound that's drawing such a crowd?
What's crazy is, a lot of my fans are in prison, have been to prison, or know people who have endured this struggle. My fan base is so organic I've never put much thought into promotion. It sort of promotes itself and has only grown over time. Consistency has been my key element for success.
Is live performance on the cards for you soon?
Looking forward to probation ending soon, I've been getting offers for tours, yet am still working on the details to balance my regular life and adjustments of being gone and returning after my sentence was dramatically reduced for being excessive after a shootout where I was actually in self defense. Another story, though. However, yeah, I'm working on the details for some tours.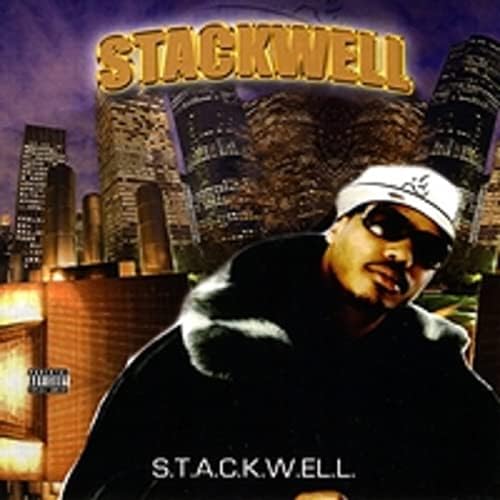 What are your thoughts on the current Hip Hop landscape, and what do you hope to bring to the scene?
The current Hip-Hop landscape is cool. I'm shocked by how many different platforms and ways there are to wiggle now. It's great if you can see the plays and accept the variety of talent out there. Time hasn't made it worse, it has only gotten more diversified and that's what I believe was the initial vision for it all.
What music do you listen to in your free time, and who would be your dream collaborator?
I listen to a lot of The Jacka (RIP) and mostly underground. Yet, was always a big fan of 2Pac, E-40, UGK, Scarface Nipsey, and Jay-Z – which I feel shows in my sound. I always heard the emotional story and picture of growth in all of these artists.
My dream collaboration? That would probably be Jigga. If I dropped a song with, Fam.. I'd HAVE to come raw. Jay-Z is still Hov and it seems he challenges every artist he ever works with to do better.
You're also involved in financial literacy – what got you into this, and why is it important for you to pass on that kind of knowledge?
As far as financial literacy, it's a passion I developed while incarcerated. Thinking back to all the money I came across in the streets with no goals of making a better life, made me feel ashamed in a lot of ways, so in an introspective manner, I searched for a way to share this process to help others see their investments pay off. My single and video Like Jim Cramer is its own entity after multiple appearances on the CNBC show Mad Money where Jim and I have done Stock Talk, so including financial literacy in my music has added an additional lane, which hopefully makes a difference.
What's the best piece of advice you were ever given?
Best piece of advice I was ever given? I was told, "Remember, wherever You go, You'll always still be there…" Which has applied in so many ways, each days it only means more.
What's next for you?
What's next is putting rubber to the road and getting this bag! It's time. I gave everybody a head start, now let's see if they were really marathon runners or sprinters. Thanks for the interview, but I've gotta get back in motion. Any more questions tap in to my social media or YouTube page. God Bless.
* * *
Find Stackwell on Facebook, Snapchat, Instagram, TikTok & YouTube.