Having paved her own way as a creative and building her audience up from scratch, Sophie Beem has released a number of singles to date and is set to write and release much more over the coming months and years. We caught an interview with her during her down time to find out more about her journey so far. Here's how it went. 
* * *
Hi Sophie, thanks for your time today – how's 2018 been so far for you?
2018 has been a great year for me!!! I released two new songs, Glow and Stars. I became Global Citizen's first ever Youth Ambassador, and I was just in Disney World performing for the Disney Du Jour Food and Wine Festival. I have had amazing time getting to release new music, and perform it for my fans!
What can you tell us about the song Stars – how did it come to be, and how does it feel to share it with the world?
The song Stars was written about falling in love and forgetting about the world around you and just thinking about them and how you miss them. It is a dreamy song about missing someone who may be far away. It came to be through personal experience. It was about my first boyfriend and it was really great sharing it with the world. I love getting to hear how my fans can relate to it or how much it speaks to them.
How many projects have you released so far, and is there a longer one in the making right now?
I released a self-titled EP in 2016 with five songs on it. Then from there I have been releasing singles. I definitely am in the hopes of releasing something longer, I am just not sure when that will be yet.
How has working with Beyoncé changed your approach to music, live performance and branding as an artist?
Being able to work with Beyoncé  was an incredible experience and I learned so much. When it comes to my approach to music, she always says to be true to yourself especially when it comes to the music I am writing. For me, I always want my music to be real and something that I have experienced. As a performer, I think anyone can learn from her just by going to her shows. She has a work ethic like no other and she just puts in the time to make her show perfect, which is really inspiring. As for branding, again I think you just have to be authentically you and she always has said to just be what you want to be. I think Beyoncé has helped me learn and grow into a better artist in all of these ways.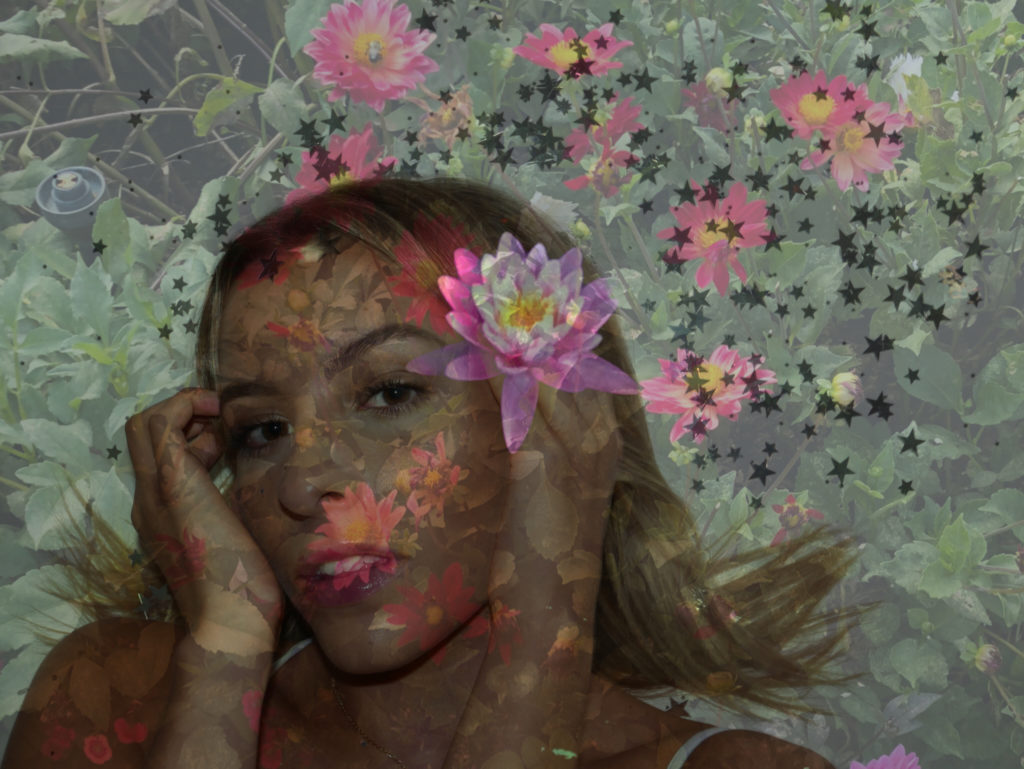 What drives you to put your passions into music?
What drives me would probably be the fact that I am so in love with creating music and performing it that I will do nothing to stop reaching for my dreams. As an artist, there is so much rejection and judgement but at the end of the day, you can't let that stop you from following your heart, you just need to do what you got to do whole heartedly. I wake up everyday and look rejection in the face and I keep going because that is the only way you can really succeed.
Who would you say have been some of your greatest influences as an artist?
I would say the Beatles, Sia, Rihanna, and Beyoncé. The Beatles influenced my song writing because of their simple chords and catchy melodies. Sia has always inspired my writing style and voice as well. She has such a cool tone to her voice and one you can tell is hers on a record. Rihanna has such a cool swag in her songs that over the years I definitely took influence from. She is amazing. Lastly, Beyoncé has been a huge influence throughout the past few years from getting to work with her and just seeing her grow into these new genres has been really eye opening.
Where can people catch you performing live in the near future?
Actually I am taking a couple of months to go back into the studio to write but there definitely may be some pop up performances in major cities like NY or LA that I will do some one off shows at.
If you could collaborate with any artist or band out there right now – who would you choose, and why?
I would love to collaborate with Sean Paul or Cardi B. I love Sean Paul and have grown up listening to his raps and I love that he can not only rap but also sing. He has such a cool tone to his voice and it would be super cool to work with him. I also think it would be super cool to work with Cardi B. I think she is so talented and I love her tone and the way she writes her raps. She is so clever about her words.
What's the bigger picture – what are your hopes as a singer and songwriter?
The bigger picture would be to be doing this on a larger scale. Performing on my own world tour, getting my music on the Billboard Hot 100, and writing for other major artists as well as always staying true to myself.
What's the best thing fans of your music can do to support you?
The best thing fans of my music can do to support me is continue supporting and sharing my songs with everyone they know – really getting the word out there about my songs would be awesome!
Is there anything else we should know?
I'm really passionate about giving back to the community and inspiring kids to dream big. Coming up, I am working with Global Citizen to support their campaign of ending world poverty. I've partnered with them to be their Youth advocate and to inspire change around the world. Can't wait for everyone to get involved.
* * *