Following the release of her superb new single The Only Thing I've Known, we caught up with artist and songwriter Simona Shao, to find out more about the song, her journey so far as performer and creative, her competitive history, her thoughts on the current music scene of LA and the changing industry at large. Here's how it went.
* * *
Hi Simona – huge congrats for the beautiful new single! What does this release represent for you?
Thank you so much! This song means a lot to me because it's my first R&B/pop style track that I've released, and it's a sound that I've always wanted to explore with my music. I drew a lot of inspiration from the contemporary R&B artists that I listen to on the regular, but spent a lot of time sitting down with my friend and producer Joseph Lee (also known as Jae Luna) to make it my own.
Funny story is, I actually had to fight to keep this sound – a music manager had reached out to me to completely redo the track into a mainstream pop song, but I realized that wasn't true to the energy that I wanted nor what I wanted to represent, so I'm very happy I stood firm in the sound I wanted to create from the beginning.
The sound is classically smooth, nostalgic and heartfelt RnB – who were the artists that first inspired you, and how have you honed your own unique style over time?
When I first started releasing my own music, I stuck to my singer-songwriter roots and put out music that was really just only my vocals and me playing the piano, with sometimes the addition of a guitar melody as well.
Over time, I have been influenced by my favorites artists, Kehlani, Emotional Oranges, SZA, Summer Walker, and Kacey Musgraves for their various qualities, whether it be the vocals or the production sound that they've been able to create across their respective discographies. Listening to their music inspired me to build a track with some of my favorite elements of their sounds, but also my own unique flavor – elements like a beautiful minor melody glistening against a crisp percussive backdrop, and the clean, individual instruments flowing through the track, elevating and building the sound.
You've been releasing tracks since 2017 – what are the main things you've learned about yourself as artist, and the music industry in general?
I've learned that there are so many different styles that one can explore as an artist, and we are by no means confined to one box or category. Although I started with mainly acoustic music, I've leaned into a variety of electronic projects, which I've loved working on so much, and now I'm exploring the vast R&B world.
"Regardless of what genre you're experimenting with, it's always important to stay true to yourself & be happy with what you're releasing into the world – never let someone tell you otherwise. The right audience will come with time, but I think it's so important to put out music that makes you happy & proud as an artist."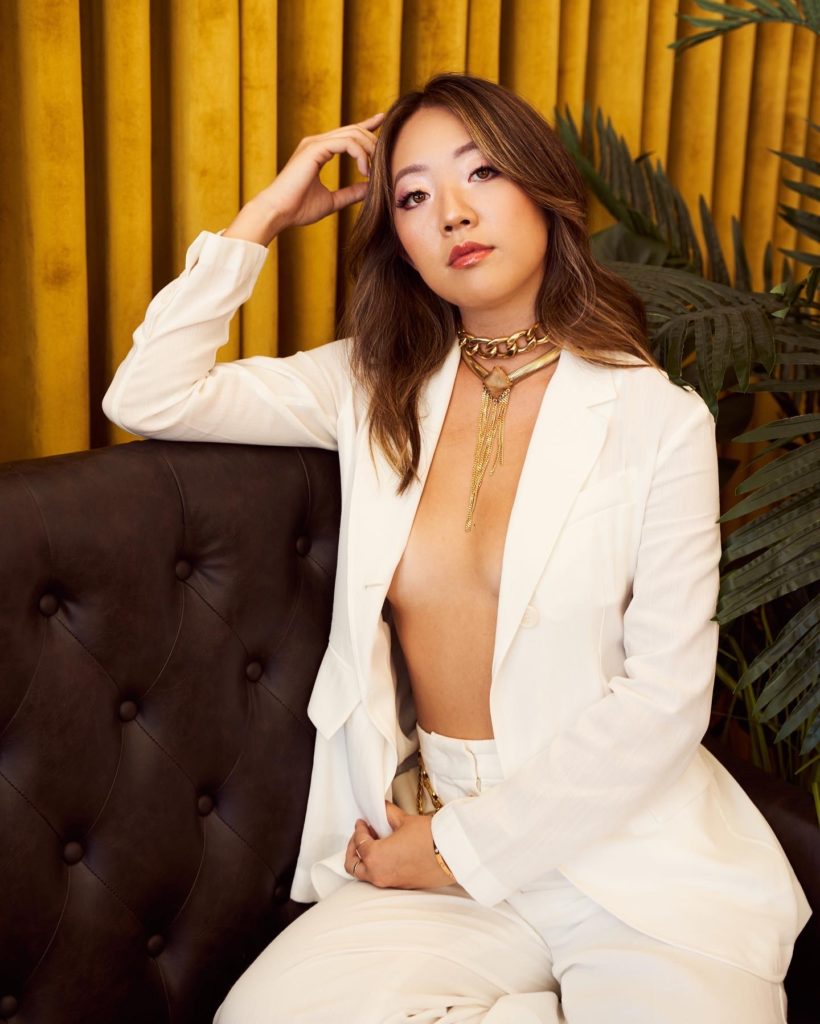 Winning the American Stars competition must have really changed your trajectory – do you miss the energy and urgency of competition at all, or have you found challenges and ambitions elsewhere to keep that passion and drive alive?
I definitely miss performing and competing live, because there's a thrill that you get from it that you can't really get anywhere else. Doing American Stars was an amazing learning experience for me – I had to navigate the world of live TV, performed duets with some of my close friends in the music world like Will Jay and Victor Ma, and showcased my original music to a huge audience. Since graduating from college (Wharton School at the University of Pennsylvania), I've also been working full-time in finance, so my daily life is always filled with tons of challenges and stressful situations.
I've always been the type of person to want to be the best I can be in any role that I take on, so my ambition and drive in the corporate world is constant, and I am always learning something new everyday.
What's the scene like in LA at the moment, and do you get much opportunity to perform live?
LA definitely feels like its returned to pre-pandemic normalcy, and I've been enjoying going out to eat at all the new restaurants, attending concerts and music festivals that are happening locally, and having fun around the city with friends. During the pandemic, I participated in a few virtual showcases, but I am definitely hoping to do a handful of live performances in 2023 and play some of my new music.
What are your plans for 2023, any collaborations or longer projects? And where can fans catch you on stage?
I'm super excited for some of the projects I have lined up in 2023 – it's going to be an electronic-heavy release year. Early in the year, I'll be releasing a new EDM track that I worked on for over a year with my friend Adam (also known as Avello). We created a song that sounds like Odesza if they made future-bass music.
I have couple other tracks that are being worked on with some electronic producers, which will have to remain a secret for now, but I'm really stoked to be working with such talented people! I am working on some live showcases in the new year and will make an announcement when confirmed 🙂
Is there anything else we should know?
Thank you to all my fans who have supported me this year – so much more to come so stay tuned!
* * *
Check out Simona Shao on Instagram & her Website.