On release of her sensational and impressively unique album Wa-Kei-Sei-Jyaku 和敬清寂, I was blessed with the chance to talk creativity and escapism with longtime musician and producer Sienná.
Backed by a handful of brilliantly unorthodox yet captivating releases, it was a pleasure to dig into her process a little, her perspective and connection to music, as well as hear about how this latest concept album came to be. Here's the conversation in full.
* * *
Hi Sienná, great to finally catch up and it's amazing to hear new music from you – congratulations for the album! Just to introduce your work, how would you describe the way you approach making music?
Hello, and thank you for having me here. I've been a big fan of Stereo Stickman ever since I discovered you.
The way I approach making music lately is meditative. I should be in good shape, and shut myself completely from the outside world, ideally for a whole day at least.
I've read about some great musicians who struggled with mental health issues, and I can totally relate to it. Interestingly, my emotional state of being doesn't affect efficiency factors much. Songwriting can be a therapy or a diary writing, sometimes.
When did you first start producing, and how different is the process or your perspective now, after so many projects and releases?
I started to produce properly around 2014 when I established my own label named Anneis Records. I used Emagic Logic Platinum for Windows at that time.
I look back today and remember it was a hard environment for a beginner like me. At one point, I realized that I was the one who understood what was best for my music, and thought the natural course was to do all the work for/by myself. It involved an endless learning process, but also so much fun and excitement.
Now I'm working with Logic Pro for Mac with better user interface and I feel comfortable with all the apps and functions. I'm still a student who´s trying this-and-that, and back-and-forth, and I'll continue doing so.
Tell us about the new album – what inspired you to explore this concept, which piece did you begin with, and what do you hope listeners take away from it?
I know many suffered under the pandemic, but it was a blessing in a way for an ultra-introverted songwriter like me. It all started with exploring different types of meditation during curfew at home. The main concept behind the new album was 'the state of mind' that I enjoyed being in. Also I wanted to restore some blurry old memories with sound.
The visit to Tenkawa shrine (Nara, Japan) many years ago – for instance, was one of the most significant experiences that I want to remember clearly for a long time, but unfortunately it has started to be tinted. So maybe the half of this new album is a visualization of me, visiting Tenkawa shrine for showing my gratitude.
"Oh, many artists and musicians find their way to this shrine, as it is associated with the deity of art, music and water."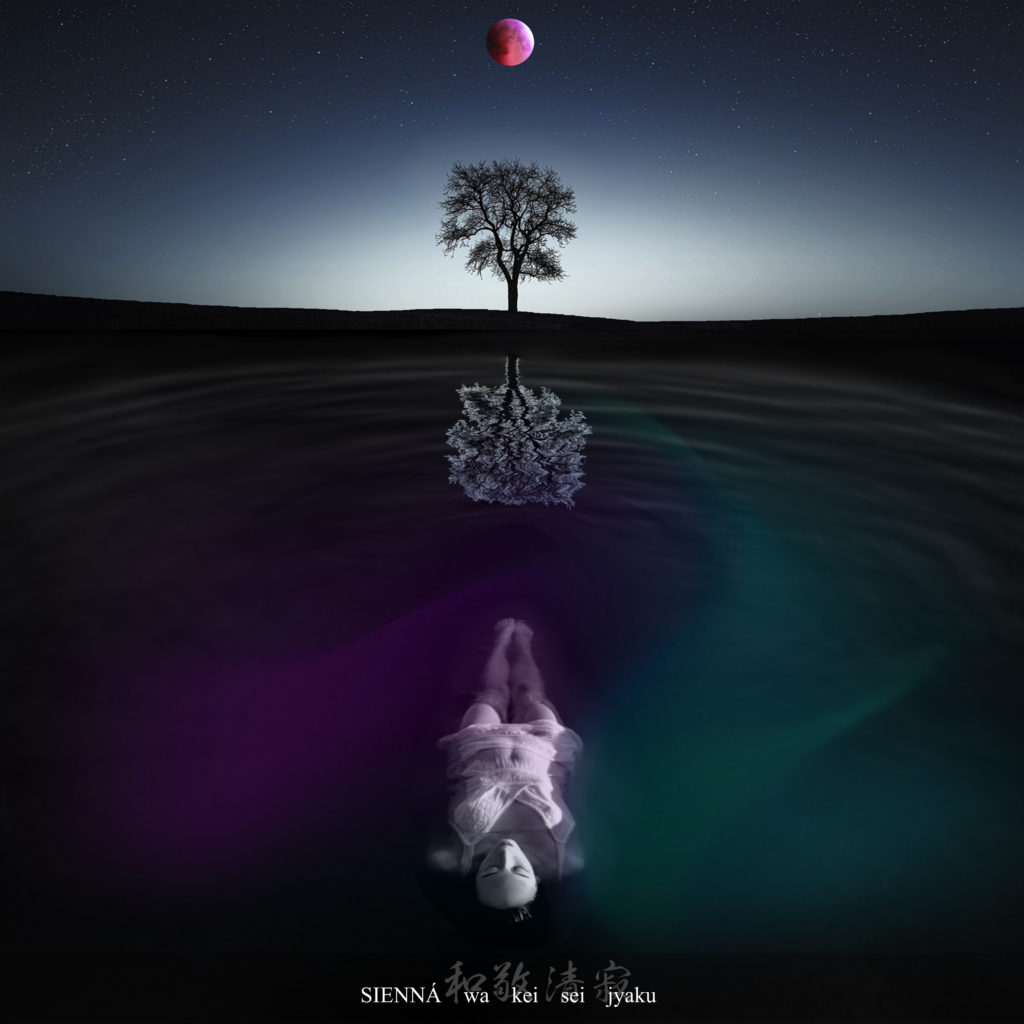 The project is a dream to escape into, you have a masterful way of fusing stylistic freedom and professional sound-design. What inspires you to create in this way, and how did you hone such a unique style?
I'm so flattered to hear that, thank you. But to be honest I'm simply doing what I want to do, to make it sounds good for me. I just feel so lucky, if you thought that was professional or unique.
I'm not sure, but maybe – it might help to be self-taught and stand in a free position to maintain possibility for thinking outside the box. Sometimes things are so much easier if you could take a quick pragmatic approach based on what will work best for 'you' and nobody else.
I believe it helps a lot to have a bitch mindset too, haha. You may well have to deal with criticism especially when you do freestyle. Have belief in what you do, accept constructive opinions with appreciation, and throw the rest.
Which track on the project would you recommend to a new listener, and why?
Oh it's hard to say. Music taste is so subjective. I chose Pay It Forward as the first single for my album, because it was the only stand-alone track that stuck out of the context. I thought it has also positive messages that might be relevant to many situations in the current society nowadays.
On the other hand, it doesn't represent the whole album, so I might recommend Ajikan Meditation 阿字観' instead.
Will there be visual counterparts to any tracks, and will you be performing live this year – if so, what will that entail?
Music video for Pay It Forward is streamable on YouTube. Unlike rock music, impro jazz or electronic dance music, my current genre is not exactly suitable for normal event settings at live music venues. I'll probably perform live at some point, but I don´t see it as a must for now.
What I would like to do next probably might be some collaborations with visual creators and cross-genre artists. I suppose my current music is more towards that direction. Let´s see what the universe brings me.
"I already had my own tarot cards before I turned 10 years old, and always adored the symbolism and meanings behind the beautiful images."
How did the artwork come to be?
The album artwork was inspired by tarot cards. I already had my own tarot cards before I turned 10 years old, and always adored the symbolism and meanings behind the beautiful images.
I think my artwork ended up looking like a mixture of 'The Hanged Man' and 'The Moon' with the presence of some alchemical symbols. A woman is floating in the water by her own choice, pausing to reflect, letting go and waiting for the wind to change, or the tide to turn. This is probably the state I am in.
Do you play organic instruments or add any unplugged aspects, or is everything programmed?
This new album is a result of digitally integrated instrumentation, that was both manually performed and programmed. Mostly I play MIDI keyboards including my beloved life partner Roland D-50, and let programmings blend in. Unfortunately the classic piano wasn't available due to COVID this time. But fortunately I'm an electronic artist and I can setup my recording environment in a flexible manner.
I wish I could play orchestral strings, or had enough financial resources to hire a string ensemble. Can someone make me rich? :´-D
"My music is selfish-de-luxe. The only limitation in my songwriting process is the conflicts between two different sides of me."
Do you ever take the experimental aspect to such depths that you decide it's too heavy or unrelatable to include in a project, or are there no limits?
My music is selfish-de-luxe. The only limitation in my songwriting process is the conflicts between two different sides of me. My basic intention is to satisfy those two 'me-s', and not at all to make anything too experimental or too difficult for listeners. After all, it's always fascinating to know that some people manage to tune into the mood of my music, and align themselves to it through their own interpretation. It looks as if sounds can evoke their associations or memories, and transport them back to somewhere.
After so many years, I´'m still pleasantly surprised to learn that someone connects with my music on the emotional level. Yes, other people may hate my music too. That´s ok.
What's next for you?
I'll need a vacation to empty my mind and reset everything first. There's a potential collaboration plan, but nothing is for sure yet. Hopefully more ideas and inspirations fall down from heaven to spice up my future creative projects, and another album within 2 years or so, and I have a good excuse to come back here and talk to you again!
* * *
Grab the music via Apple or Bandcamp. Find Sienna on Twitter, Soundcloud & her Website.