Singer and songwriter Sid Hagan recently released his album Sere, a project bringing together his own approach to songwriting a small collection of close-to-the-heart covers. We caught an interview with him following the release to find out more about his musical journey so far and how this album came to be. Here's the conversation in full. 
* * *
Hi Sid – thanks for your time with this, and congratulations on the release of Sere. How long have you been writing and making music, and do you remember the first song you ever wrote?
I've been "making" music since I was very very young. My mother told me when I was a baby that I would make sounds that she initially thought was crying but when she would go to pick me up I was smiling. She also told me my favourite song in 1953 was Jambalaya by Peggy Lee and I would sing along in my own way whenever I heard it.
I've been surrounded by music from day one as my father had one of the very first component stereos in South Dakota and had a large collection of LPs that spanned a number of genres, Jazz, Classical, Folk, Operas, Bagpipes, and comedy records. He brought me and my sister Chubby Checker records (Do The Twist) first and then the Beatles first American release (Meet The Beatles). I saw them for the first time in February 1964 on the Ed Sullivan show and knew instantly like so many others here THAT'S WHAT I WANT TO DO!!!!
I also played trumpet and other brass instruments while in high school but didn't play guitar until the mid-70s while in the Army stationed in Germany. I tried to write songs but wasn't a good enough guitarist to really do anything substantive with the words I wrote until arriving in El Paso, TX, in 1979 while still in the Army. The very first song I wrote there was called, I Write Every Night that turned out to be a Country song about a lady I'd known in Europe I thought I was in love with. It was the first song of mine I ever recorded.
How has your approach to creativity changed over time?
I think I used to try to force the creative process as I've known others who write 6 hours a day essentially like a day job. Early on it was just inspiration that drove my writing more so than story telling. My early writing in the late 70s and early 80s was mostly influenced by living in Texas and in the middle of a desert on the Mexico border in El Paso. After that I didn't write anything until last year mainly due to my being in a couple of marriages that just didn't work out. During that time I did try to write but everything was dark so I stopped.
After moving to Charlottesville, Virginia, in August 2016, I answered an advertisement about Devon Sproule who was teaching children how to write songs. I sent her a message asking if she'd be willing to work with a 63 year old and she responded with a yes! The first song I wrote with her after our first session was Alliance Of Kindness which is the first song on Sere. I think she really gave me permission to write again and showed me her process which I've adopted and am now writing again and really enjoying it. She's one of the most amazing songwriters and performers I've ever met. Her husband Paul Curreri is also amazing and instrumental in helping me realize my music and songs in ways I never imagined.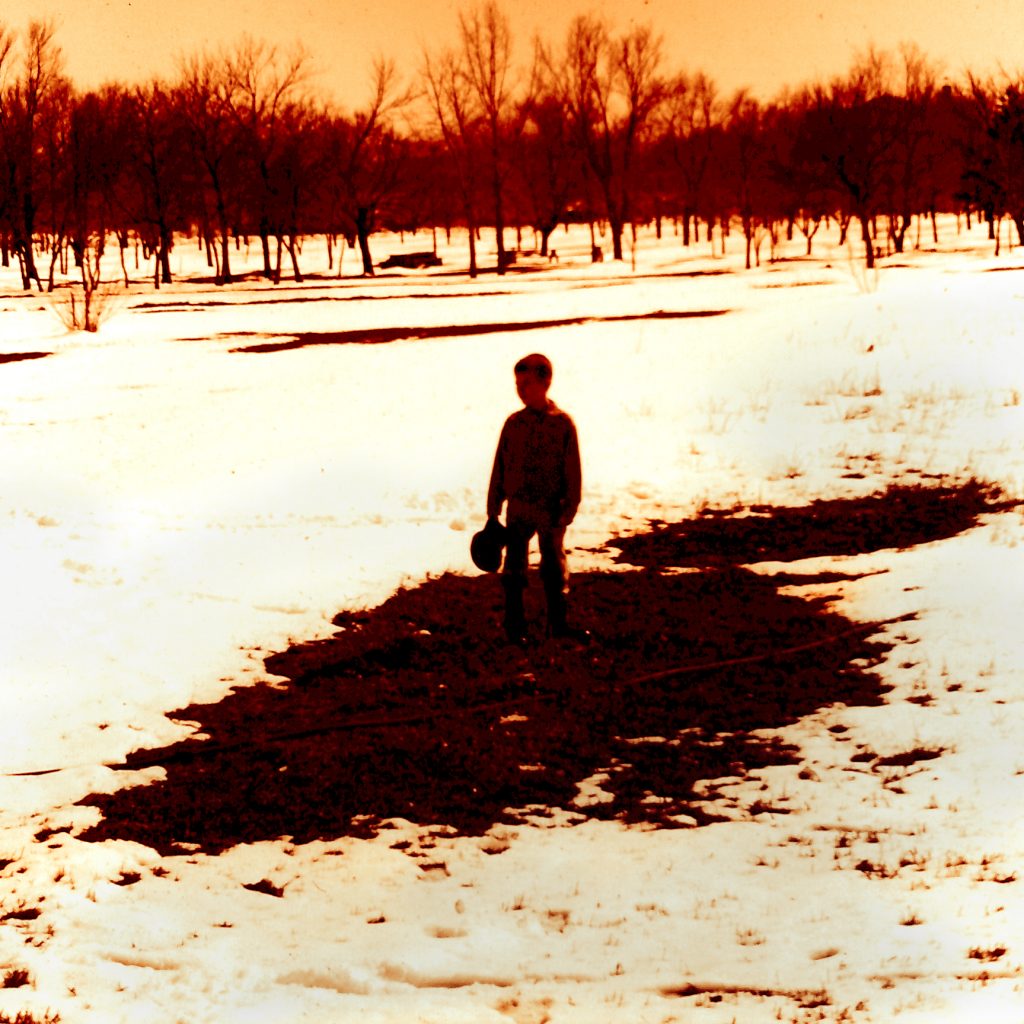 What's the connection between the dry and barren landscape implied by Sere, and the songs that make up the project?
Most of them are songs about relationships, loss, struggle, and regret. At times for all of us things go sideways or come crashing down around us. And it's not just about relationships but also the world we live in today. In my 65 years I've never witnessed such divisions socially. It's sad and scary and I often feel helpless but try in my own way to make my world less stressful and more calm. I'm certain that it all begins with each of us and flows outward.
How did you come to choose the cover songs that went on the album?
The cover songs are songs I've been singing for a long time some of which date back to the early 70s. They had originally been recorded in 2010 before my family moved to Paris for 2 years but I was never happy with the vocals and abandoned the entire project until starting to record here in Charlottesville last year.
What do you think makes a cover version or re-imagining of a song work best?
Making sure that what you do with it would make whoever wrote it smile. As my early mentors used to tell me, "ALWAYS RESPECT THE MUSIC"…
Which would you say is the greatest song you've written, if you had to choose, and what is it about that one that works so well or that expresses your inner musings so effectively?
I view songs as gifts that come to us when we truly open up and surrender. There are some I've written that I have yet to record (we start a new project next month).
Away From Us was something that I'd needed to write for a long time but was emotionally unable to do so until working with Devon. That song required "distance" from the events that brought it into reality and I had to get to place where it wouldn't just be another angry rant. It took a month to record and finish as it was very emotional and even with distance, quite dark. It's about my now ex-wife leaving me and our sons in 2013 after a 30 year marriage. It's expressing the obvious without anger. Once I was open enough to write again it literally wrote itself and the vocals, melodies, and entire song flowed. The details and production took far longer to achieve the right feel but we were able to realize it. I'm not sure if I'll be able to perform it without crying. It really turned into an epic even though that wasn't the intent. It just kept evolving and it took on a life of it's own.
If there was one song from throughout time that you wish you could have written, from another artist or band, which it would be, and why?
That's a tough one… There are so many… I'm such a HUGE fan of all music and eternally curious. Parallel Lines by Todd Rundgren always makes me cry and is so so very true. And his song Love In Disguise.
I just think he's always been one of the greatest writers ever and he's totally fearless. It's that fearlessness that I work at to dwell in when I write. He's one of my all time heroes but then there are too many to list here. It seems I come back to Todd's music more than any other artist but so you know, I have an outboard drive with over 800 gigs of MP3 albums that cover just about every genre and have always been a musical explorer and remain so to this day and the rest of my life.
Is live performance an important part of being a musician?
Yes it is although it can be heartbreaking when an audience doesn't get what you're trying to do. Most professionals have to learn to become uncaring to a point to continue performing live as almost all live performances are "without a net" so to speak. In my experience I've found that on my absolute best nights there can be little audience feedback, and on my worst nights they all go wild…. Hahahahahahaha…. it's a paradox but I DO SO LOVE TO PERFORM….particularly at age 65 now when I have no interest in being famous or adored. I really enjoy playing live even more now than I did when I was younger.
What are your plans creatively throughout 2018?
Another all original project that will probably take another year to create. I'm also producing an album for a dear friend and perhaps another with the trio I perform with from time to time. I plan on staying busy.
What are your hopes for the future?
To be the best father, friend, person, musician, I can possibly be..
Is there anything else you'd like to say?
I'm grateful to be surrounded by such creative and mighty musicians. I'm also grateful to be writing and recording again and being personally creative which is such a gift. Grateful for a really good life filled with love, family, and friends who make up the sum of who I am.
* * *
Thank you to Sid for his openness and insight. Download the album via Bandcamp, Amazon or CDBaby, or stream it on Spotify. Visit the OK Then Records Website for more information.