Rising singer and songwriter Sam Xhri6 kicks off 2020 with a brand new EP, the sublime and uplifting Soul Fire. We caught up with Sam to find out how things have changed over the past twelve months, what this project is all about, and what his plans are for the rest of the year. Here's the conversation in full.
* * *
Hi Sam – great to chat with you again, congratulations on the new EP! What stands out to you as different about this EP when compared with your previous work?
Hi Rebecca, thank you and it is my absolute pleasure to be here having another chat with you about my latest project.
What stands out as different about this EP, to me, compared to my previous work, is Soul Fire is a collection of songs I have put together cutting across different genres of music and for different moods – to satisfy and please every listener. So basically, for whatever type of mood you are in as a person, there's a song on the EP for ya.
Where did the concept for Soul Fire come from, and this idea of never burning out?
The concept of Soul Fire initially came from my own personal experience, being a passionate and emotionally driven individual who happened to be dealing with so much weighing me down at that time – I wanted to connect with everyone else around the world going through one thing or the other.
You know, it's about finding that spark from the inside that helps you carry on, something that shines through, being a beacon of hope for everyone in their dark moments.
The idea of never burning out, gives an insight to the fire you feel from deep within that stays burning, helping with the strength to push on when everything seems to be going wrong.
The sound is occasionally a little more organic on this project – electric guitar and keys stand out in particular. Who plays on the new EP – is this a full band set-up, and if so, will you be touring as a full band?
Oh yeah, definitely. As a professional guitar player, I play the guitar you hear on my music, and of course my producer based in the UK is one hell of a genius – 'Victor Sonus' – the sweet chill piano sounds and other instruments you hear on the project, he's got the credit for that.
I love a full band set up so I'm hoping to get on with touring soon, most preferably with a full band but even as a solo performer it's still all good and should be fun. In the right time, I'm sure this will kick off and I will be able to share many happy moments with the people who enjoy my music.
You utilize a lot of poetic metaphors in your writing – what do you think first inspired you to write in this way; any particular songs, literature, people?
– Smiles –
Well let me say I've got a little poetic thing going on inside of me. I Can't say exactly what inspires my writing but I'd go for Nature and love. I always just like to get my point across in certain ways through my music, so I use words that fit best for every particular situation, not seeing it as good poetry – just trying to make sense.
From the strong grooves to the mellow ballads, you touch many bases throughout the EP. Which style of song do you personally prefer to sing or perform?
I'm a bit unsure to be honest ( –laughs-…)
I think I personally prefer R&B more, but I honestly want to work on all genres that I can and I want to enjoy that.
I love Afro Beats, Reggae too, and there are more genres I'll sincerely have more fun working on in the future, but when it comes to the style of song I prefer to sing or perform – I'd pick R&B.
Dance Fi Mi has a brilliant bounce of a beat to it, with simple, short yet soulful vocals that quickly captivate. Do you remember where you were when this melody came to you, and what can you say about writing melodies – what's the perfect setting for creating something that shines?
Actually this song was written a couple years back, never felt it was the perfect time to get it all made up and released until when I had the idea of creating and bringing forward my debut EP.
Where I was when this melody came? I was home chilling, just finished having food (I love my food a lot -smiles- ), then I had that melody, wrote down a few lines that I ended up developing into a great tune.
Writing melodies for me has got to be beautiful, simple not complex. I find it more soothing when something is very much understandable to those listening, and romantically sweet. If there is a setting I love creating good music that shines in then it's a serene environment where there is little or no interruption.
There's a classic Reggae vibe to Take Me Back, great guitar work and more soulful vocals. Are you a fan of classic reggae, and would you ever deliver your songs acoustically, just you and a guitar?
Thank you.
Yes, I love reggae music and I'll welcome it with open arms if I have to deliver my songs acoustically, it's always a beautiful experience.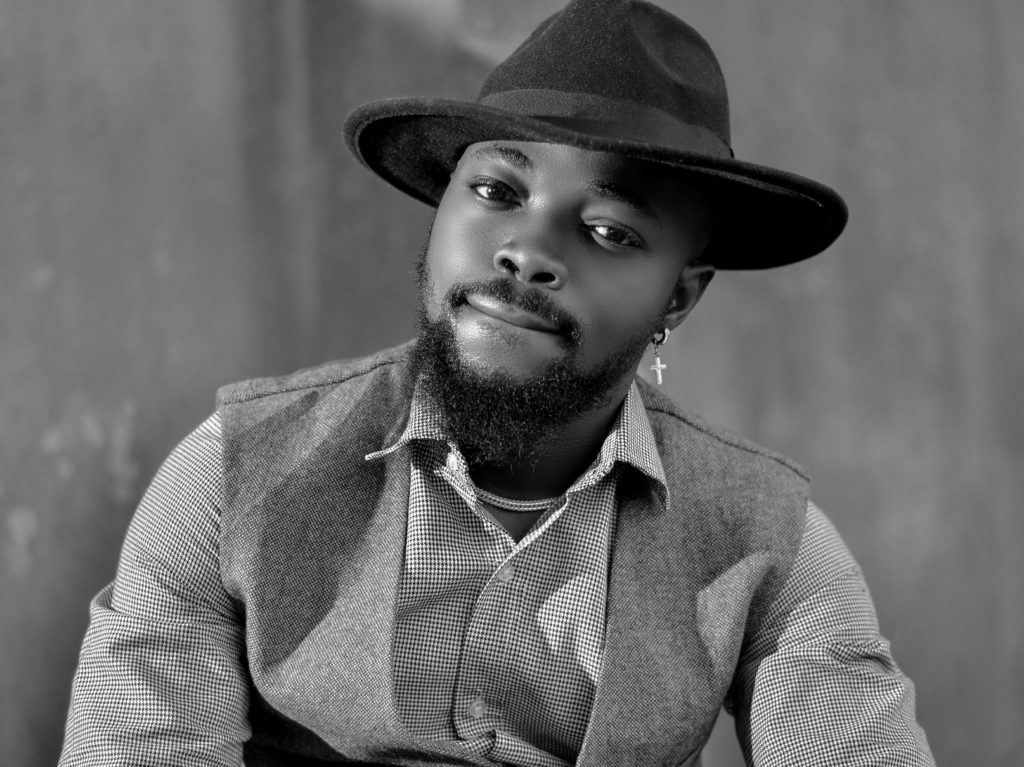 Was there a specific someone in mind when you wrote Miss Ya?
I had my woman in mind who has always been there for me through my everything, taking losses with me and sharing the wins as well. I wanted to pass across how I was feeling at that moment, which I obviously know a lot of people can connect with cus they are probably missing someone too.
Which song from the EP would you recommend to a new listener who only has time for one?
Ah, this is a tough one.
I'm not sure but… I think I'd say Touch.
Are their any videos on the way?
Yes, I'm making plans to have at least one video for one of the songs on the EP made. Hope everything goes as planned and we should have a video out soon.
Last time we spoke, you commented that time makes us grow, thus growth is consistent throughout life. In what ways have you grown or changed as an artist and a person in the past twelve months?
Well, I keep growing but so far so good. I'll say I have better knowledge and understanding about my craft as a musician, better knowledge about the music business and a better fan base, plus I'm still learning to be better at being a patient man.
What do you have planned for 2020?
Goodies of all sorts, hoping to have some merch ready for my fans soon and more music, hopefully we can get on with touring too. If God wills it and favors it then we'll have all this and lots more.
If you could change one thing about the music industry, what would it be, and why?
If I could change one thing in the music industry then that would be what musicians get paid for every stream. If that amount per stream could increase, I feel musicians, especially independent artists who put a lot of effort into creating music, will benefit better and be better motivated.
Also, I would make play-listing and Radio play a fair for all kind of thing, which will help independent artists get heard a lot more. As it stands, the big labels or say those with more financial power have greater edges over struggling independent artists – hence them getting added to more and more editorial playlists and also bagging so much radio play for some good money they pay. If I could change this I definitely will, everyone deserves the equal right of getting heard by listeners, as long as the music is of good quality.
What would be your dream venue or event to perform at?
The Grammys, that would be a dream but an achievable one. The O2 arena in the UK – I sure would love to have that place filled up someday.
What's been your most memorable experience so far, either on stage or simply as a singer and songwriter?
That would be when I had a standing ovation after a great performance a few years back. Nothing compares to the kind of joy you feel in such moments.
What's the best piece of advice you were ever given as an artist?
The best piece of advice I have been given as an artist is "no matter how hard it gets, just keep moving – you will get somewhere".
What's the best way people can support you right now?
Buying my EP, which only costs $4, is a really good way of supporting me at the moment. Soul Fire is available for purchase on iTunes & Amazon so I want everyone to not just stream it but also go buy it.
* * *
Download or stream the new EP here. Find & follow Sam Xhri6 on Facebook, Instagram & Twitter.