Following the release of the new collaborative single Angel, we caught up with artist and songwriter Sage Phoenix, to find out more about the music, the journey to this point, and what's lined up for the year ahead. Here's how it went.
* * *
Hi Sage, thanks for the interview, and huge congrats for the beautiful new single! For those who don't know, how long have you been making music, and how would you describe your sound?
Hi! Thanks for interviewing me. I've been making music since 2020 so 2 years now and my sound I would describe it as Soul Pop.
Tell us about Angel – how did the song come to be, and what does it represent for you?
Angel is actually a nickname I call my girlfriend, she's the one that came up with the idea and that ended up becoming the name of the song! It's a very personal song for me, it represents a lot because it's one of my most vulnerable songs as of late.
How did you come to collaborate with Syauqi, and what was that process like when compared to solo creativity?
I found Syauqi when I was looking for female R&B artists to collaborate with and when I ran across her it was literally like YES, she's the one. She's such a sweet person and her singing voice is so smooth and beautiful, our voices blended beautifully in this song. I'm so grateful for her so stay tuned for our upcoming project.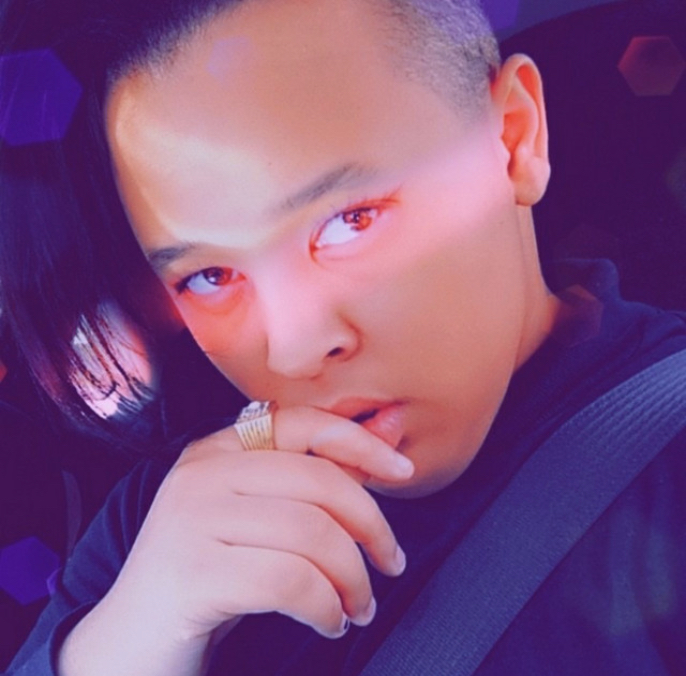 Versatility is a notable strength throughout your catalogue, with many mellow ballad-style songs present but also the more upbeat hits like Lose Our Minds. What inspires you to write, and how do you decide which direction to take a song in?
Me deciding what I want to do is usually based on my mood and me waking up one day and saying "I don't wanna sing sad songs anymore, let's do something else".
Lose Our Minds was really me trying to do something different anyway, because I wanted to do something that had a strong 90s vibe. I had just listened to a Michael Jackson song I was like, "Hey, I want to have a song that sounds just like this one" – I wanted it to be something that was really energetic, plus it was pride month and ironically, I released that song on my birthday, so that was a huge bonus. King Marino really did AMAZING on the intro it's so memorable so shoutout to him.
What's your go-to instrument or software when it comes to writing and composing new songs?
GarageBand or Logic.
Do you perform live much at the moment, and if so – what's the live scene like where you are for this kind of sound?
I actually haven't performed live yet, and I am looking forward to doing it There's so many opportunities near me because I live close to Dallas. I think my sound would be good at an outdoor venue where everyone is just vibing I think my sound would be acceptable where I'm located.
I'm actually applying to perform at Sofar sounds There's so many opportunities and I'm looking forward to doing them.
What are the main values you want to bring to the modern music scene?
I would like to bring uniqueness and I would just love to be myself. I am always experimenting with the way I sing as well, I love playing with genres so I'd love to bring something that's never been brought yet.
What do you have planned for the coming summer?
I'm working on releasing some new singles and I'm working on an EP so stay tuned!!
Who would be your dream collaborator, past or present, and why?
I'd love to perform with Jade Novah. Jade Novah is literally my favorite singer, I've always wanted to sing with her – I love her energy and her voice, she's so versatile and she's a fellow Gemini, that would be something, and I would just love to be in her presence even to feel that energy. She's a beautiful soul and I've been in her Q&A lives a few times and she's answered my questions, so I'm grateful for that.
What's the best thing fans can do to support you right now?
You can support my music and share it with your friends and follow me on my socials to keep up with the journey. If you'd like to donate to keep the music going then you can go to my Spotify and send whatever you feel is necessary to my PayPal.
Is there anything else we should know?
I'm working on my debut EP so be on the lookout and stay tuned!!
* * *
Check out Sage Phoenix on Instagram.