After reviewing his album Dreaming Of You, back in November – we caught up with former Grammy-nominated musician & songwriter Richard Scott to find out more about his creative process, his experiences within the music industry, and what's in store for him musically throughout 2017. Here's how it went.. 
* * *
The album Dreaming of You was recently released. You're no stranger to writing and recording music, can you tell us a little about this project – was the song writing process part of a bigger concept, or had you written the songs over a certain period of time and felt it necessary to give them a collective home?
When I designed the Dreaming Of You album, I wanted each song to be different from the other. That's when I came up with what I call album variety. The songs generated touch several genres, Light Country, Easy Listening, Oldies, even some light Jazz and Folk. The songs were written over a one year period of time, that"s how long it took to formulate the album concept. Simply stated, I made the music and lyrics straight forward. This album contains songs with great lyrics and musically it has predictable progressions. There's something for everybody on this album. This is the home of the variety album, plain yet simple.
How do you usually write your songs – do you sit down with the intention of writing, or do you create as and when inspiration strikes?
I sit down with an idea that I want to express in a song. As an example, my song Promise Me was a true story of myself and my high school love. When we were going to break up, I was crushed. I asked her to please not give back the ring I gave her. Her reply was Promise Me. The song then talks about what she wants me to promise her. This song won the golden Telly award for best country music video. We have been married for close to thirty eight years. The best promise I ever made.
Which of the songs on the new album mean the most to personally?
Well, that is easy, it's the song Promise Me. It simply states the promise I made back in high school in 1973 to my high school girl friend. It was my promise to her that kept us together thru out our high school and college days and long after we finished school.
Which is your favourite to perform and why?
The song I love to sing and perform is Every Beat Of My Heart. This song talks about high school love. You have a crush on a girl in your class and you think up what will you say to her. What are the right things to say to her without getting slapped in the face. But seriously it's how you approach her.
The very first line is the line I will always remember from my best friend who wanted to take this girl out named Barbara. Peter said to her "Every day girl I see you at school, what I would give to talk with you". Of course I had to tweak the wording so it would fit in the contents of the song. I love playing this song cause it takes me back to my high school days. It captures the human spirit and lasting memories to boot. A lot of people stated they can relate to this song. It brings back many peoples memories.
What have been some highlights of your musical career to date?
The first big accomplishment I received was getting two first round Grammy award plaques at the forty sixth Grammys in two areas – Best Country Vocal Performance & Best Country Song. I didn't make it to the next round but what an accomplishment getting those two plaques. Next accomplishment was winning the golden Telly award at the 24th Telly awards. I won first place for my country music video Promise Me which is proudly placed in my Dreaming Of You album.
Next is being accepted by a very big production company based in Florida, they have sent one of my songs overseas to 150 countries for radio airplay. My list shows great response to my song Keeper Of My Heart. I have air play in Europe, South America, United Kingdom and the United States to name a few locations. I work with the owner and CEO of the company very closely, the owner is both a producer and songwriter and has produced and directly worked with many many big time artists. So with that being said it puts me like the little boy in the crowd. The other accomplishment is I signed a one year contract with Bentley International Records four days ago. It is a Marketing/Publishing/Distribution deal.
The last thing that I'm thrilled with is that I'm going to Delaware to meet with the CEO of my promotions company to talk about music and possibly co-writing a song to record with him.
How important is live music to you – do you perform often, whether solo or with a band, and do you enjoy connecting with people in the live setting in a different way than to having them listen to your recording there own home?
I love doing live performances, as such I connect with my audience from the first song I play. I currently will be doing solo and track performances. Half the show will be playing keyboards and singing my songs on the first album. Then I will use tracks and sing. My show is called The Richard Scott Experience. When I play live I get close and let my audience get involved in the performance. Singing along with, pass the mike and sing with me, different games to keep their attention. I'm not a boring performer I get the excitement going.
When they listen to your music, you have to attract them to your song for that"s all they have to judge you, if they like your music they will come to see you. If they don"t like your music they wont come to see you, you got one shot to get them on your side. Live performances you have more chances to win them over. I plan to start my live shows some time in April 2017 and do 2-3 shows a week, then maybe get a band and hit the road.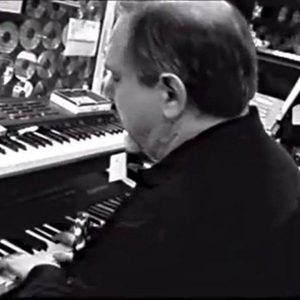 Who are some of your all-time favourite musicians, and what is it about them or their music that you found inspiring?
To be honest, what groups inspire me are the groups and artists from the do-wop era. The great 1950'S. Also I listen to Eric Clapton, I follow a few select artists. My music is inspired by all the do-wop bands, Dion, Eric Clapton, my music is written with the signature sound I have in my songs. Dreaming Of You album was written by hours of listening to these few select artists. I base my harmony vocals with what I learned from those groups. I'm not a fan of today's sound.
Has the music industry changed much in your experience, and do you find it harder or easier to reach new listeners with your songs in the age of internet?
I started in music in 1973 learning my craft. In 1976 I started playing in bands. That my friends was the era of reel to reel and analog recording. The music technology got so advanced in recording and the prices studios charge has gone up more then triple of what I used to pay. The music in each musical genre has changed so much. I played and toured in the days of Disco, then when Disco died, top 40 dance came into the picture.
It's harder to break into the industry than it was in the 70s and 80s. I've played in just about every fad music dished out. As far as I'm concerned the internet has been a blessing for me in helping me get back in the industry after a 12 year hiatus. I don't have a big issue attracting new listeners, my very simple approach in my writing is key. Less is more. This is the code I write by.
What can listeners look out for in the coming months – any exciting live performances or collaborations?
The Richard Scott Experience is looking to start live performances by April 2017. The Dreaming Of You album is already released and is available to purchase now. I will be releasing new songs that will be on my next country album called Waiting Somewhere For Me. Look for songs called Whispers In The Wind and Unanswered. Both great, well written songs.
I am going to Delaware in March with the hope I will do some collaborations with Mr Stephen Wrench who is the owner CEO of Music And Film Promotions in Florida. Mr Wrench has worked and produced many of today's major artists.
If you could only share one song with a new audience, from your entire catalogue of music, which song would you choose that you feel would best represent your sound and what you're about as an artist?
Well that question is easy to answer, my song Promise Me is the song I would choose. Why Promise Me? To begin with, Promise Me is my signature song. It has the Richard Scott sound. MY sound is well placed instruments with well placed vocals, nothing is over done. Each instrument I use has a specific place along with the harmony vocals that are based on 1950"s Do-Wop. Plus Promise Me comes in two versions on my album, an Easy Listening, Singer/Songwriter version and a full light country version.
When people hear Promise Me they know it's my signature song. I play Promise Me in both version on every performance I do. In conclusion my structure is simple, well placed musical instruments with well placed vocals. I keep it simple throughout the song. I use the Kiss Method in song writing. The Kiss method is Keep It Simple, Stupid.
Is there anything else you'd like readers to know about upcoming releases, performances, or your music in general?
I would like all my fans and everybody to know that my 13 song album is now available to buy. The album called Dreaming Of You is available from CD Baby, I Tunes, Pandora and all available digital down load sites. You can order the album through the Richard Scott Website. You may download individual songs as well. My album has plenty of variety, songs that are Light Country along with Easy Listening, Oldies, Do-Wop. some light Jazz and Folk. There is something for everyone at a low price.
I just signed a one year deal with Bentley International Records for a Distribution/Marketing/publishing deal. I will be releasing my first single with Bentley Records called Unanswered. There will be other releases through my record label over the upcoming months. Live performances are being planned through the mid Pennsylvania region. All performances to be announced.
I invite everybody to please visit my artist website, there you can hear all my songs from the Dreaming Of You album, watch videos and see all the music reviews I have received from five big time music magazines, and learn all about the artist Richard Scott. I am currently working on a follow up album which will be New York country and is being recorded in Nashville TN on music row. The other half of the album consists of the music tracks recorded in Nashville TN, the vocals right here in PA. Keep your eye out for Richard Scott, he's a different breed of songwriter. Welcome Aboard.
* * *
Check out our album review for Richard Scott's Dreaming Of You and find and follow the songwriter on Facebook. Visit his Website for more information.