Composer Paul Zambrano has crafted a masterpiece of an experience for his latest full-length album.
The uniquely conceptual and wholly immersive Death Is Beautiful provides a cinematic journey through the very intricacies of human life, the mind, and death. It's an incredibly awakening and often unsettling listen – the music and the concept work faultlessly together, and Zambrano's creativity and skill as a composer and musician help elevate the entire collection to levels rarely touched.
We were blessed with an opportunity to interview the artist behind it all, to find out more about the story, the music, and his hopes for audience connection. Here's the conversation in full.
* * *
Hi Paul – so great to chat with you, and congratulations on the new album; a stunning project that deserves to be experienced the world over. What can you tell us about Death Is Beautiful – what inspired this title, and what does the project represent for you?
Thank your having me! This is a passion project I've been wanting to do for a while, and thanks (or no thanks) to COVID-19, I was afforded the time to finally get on this.
The album is a tale about Liam (the main character), trying to reunite with his dead lover (Laila) in an afterlife universe called the "Spiritland". His quest for love takes him into dark places through a series of lucid dreams, but in the end he realizes that he was in love with a personified version of Death. Deeper delved into this, it's about being content with how our lives evolve, as well as bringing awareness to those who suffer with mental health issues.
On the technical side of things as a producer, I really wanted to push my boundaries of what I can do with a 100% in-the-box project, as I unfortunately could not afford live players, so did my best to make it convincing…I hope I did that!
Is the story entirely fictional, written by you, or are there elements from elsewhere?
Oh there are indeed elements from elsewhere. I have had incredibly vivid dreams that involved a lot of people. In one dream, a friend of mine told me randomly that she was pregnant (not with my child), amongst other things, and then the dream kept on getting way more bizarre. All of the sudden, I wake up and text her what happened.
Many instances like this have occurred, and I've always made it a habit of telling people right away if they were in it, as this helps me remember. I wish I can recollect exactly what the dreams were, or made a diary about them, but unfortunately I haven't. Pretty sure this is not a unique occurrence.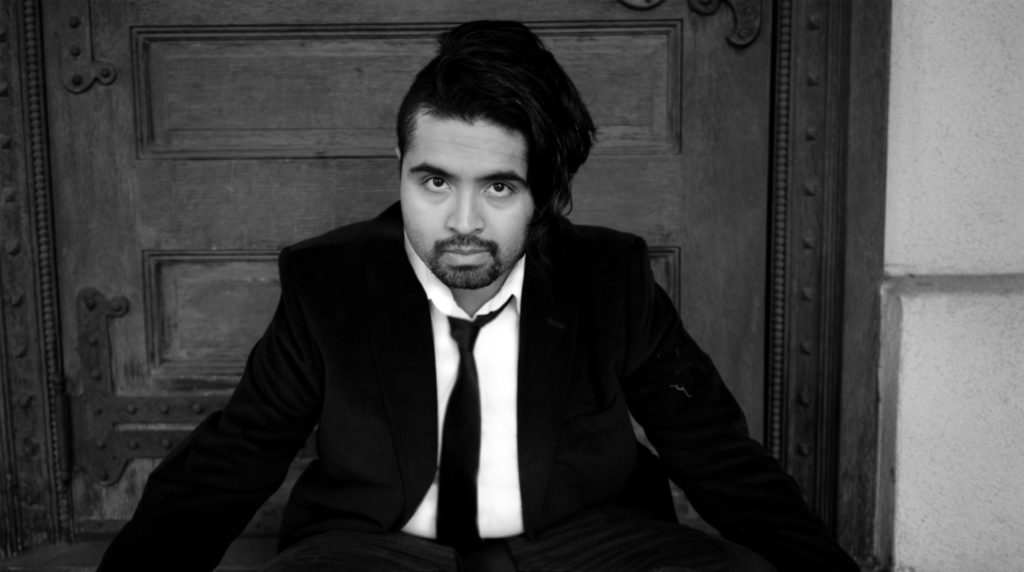 Some tracks are fairly simple and led by meandering melodies alone, others, like Forest, are a little more cinematic and complex, unsettling, eerie. How do you decide which part of the story to explore next, and which building blocks to utilise in order to do so?
Parts of the story that are a bit more introspective, the tracks would be simpler, as they are a bit more melancholic in a sense. I'd also say that almost every track has its moments of simple meandering melodies alone, then transition into unsettling sections.
What are the main themes, aside from death, that the album seeks to explore, and why?
There are many themes presented, but I'll leave that up to the listeners to come up with their own interpretations. Yes, this is all a concept album, but the listener is free to come up with their own concepts that fit their narrative.
Which of the compositions do you personally feel is the most powerful, or will resonate the most strongly?
For me personally, Memory and Farewell are the most powerful, because of what they represent. Memory is lingering on the past, which, I admit, is a problem I have that I'm consistently working on; Farewell is ultimately saying good bye to our past, and moving forward.
What is it that ultimately makes death beautiful?
If we look at the title at face value, it comes across as glamorizing suicide. I want to make it clear that I'm not, by any means. I feel like we die several times during our lifetime. Each time, we kill who we were, for better or for worse, which ultimately makes us who we are today. Every regret, every decision leads to our own personal development, and it's important for us to "kill" anything that holds us back. Thus, that's what makes death beautiful.
Did you design the compositions to represent heartbreak, to connect with and uplift those who've suffered from similar losses, or with some other audience intention in mind?
Initially, I just wanted to write a concept album, then it turned out the compositions became bigger than that, as I witnessed how some people reacted to them. So, in a way, no, but anyone is welcome to feel whatever they want to feel.
What did it feel like to create and develop these compositions from scratch, and to play them in an isolated setting, with only your ideas and emotions to guide you?
Each track, I had the goal of ripping a part of myself out, so I can say what I wanted to say. There was no other option, because then it wouldn't feel authentic. While I love working on film scores and other commissions, I rarely have an opportunity to do any of my own personal projects, but when I do, I never want to half ass it. It's either all or nothing.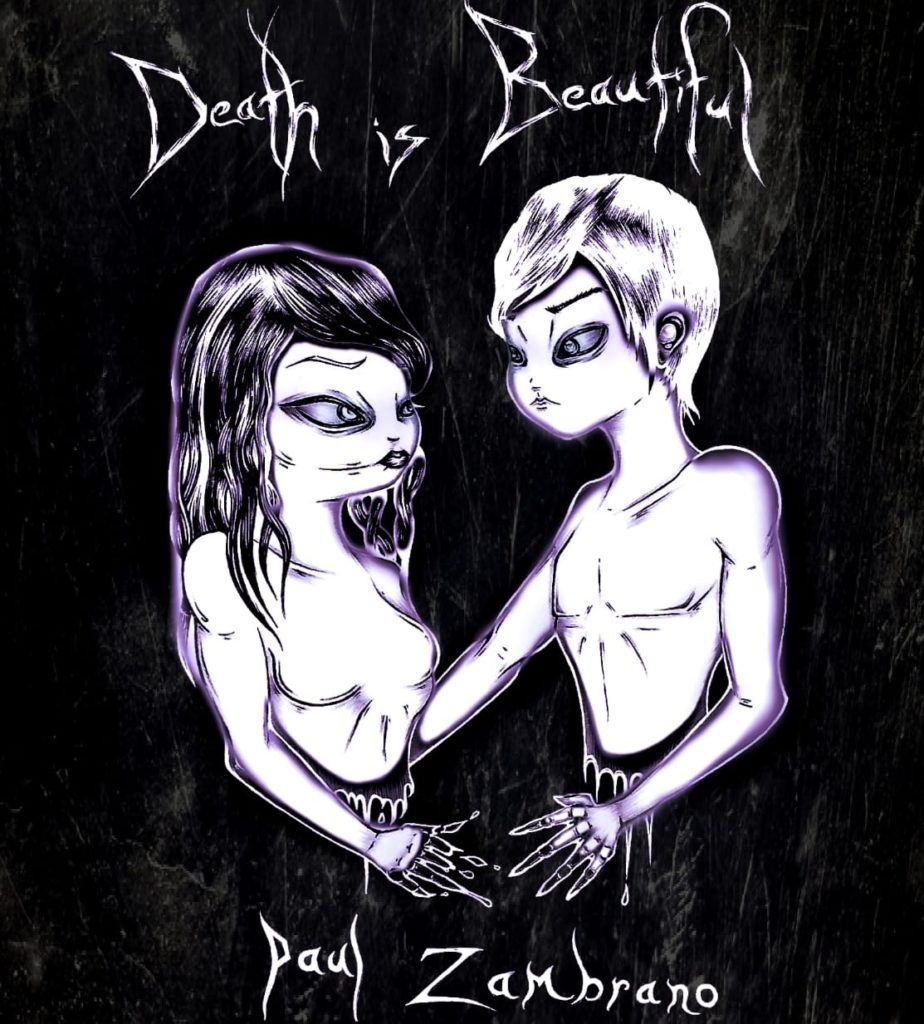 Where did the artwork come from?
The artwork came from one of my really great friends, Mia Lobiondo. Basically, she started drafting the artwork the same time I started writing the music, and I fed her tracks as I made progress. She did an amazing job.
With this being your first independently produced album in six years, would you say the project was six years in the making, or has it been a more recent accumulation of ideas and creativity?
Yes and no. Between now and 2014, a lot has happened in my life that needed to happen. Life experiences, growing as a composer, and making a life-changing move from Florida to Los Angeles. I've worked on very rewarding projects, such as Slipping Into Darkness. With projects such as these contributing to my artistically growth, I'd say on that end it's six years in the making. The concept story I kept on revisiting for six years, writing and rewriting the story. I wanted it to be the perfect balance of fiction and relatability. Once it was finalized, writing the music was the easy part, and took only a few months.
How will you be promoting and sharing an album such as this – will there be a live performance aspect, with a full orchestra? And are you concerned about how live music will be affected longer-term following the events of 2020?
I have no plans for any live performances, so I guess I'll have to get creative with other means. Some tracks have a healthy amount of keyboard parts, and since piano is my main instrument, I'll probably post a few videos here and there of my playing to some of the tracks.
Where do you imagine is the best setting for people to experience Death Is Beautiful?
If you really want to experience the album at its full potential, listen to it, sequentially from beginning to end. The tracks can stand on their own, but they each connect to each other.
* * *
Album Out October 2nd – Pre-save it here. Find & follow Paul Zambrano on Facebook & Instagram or visit his Website.