Following the release of his latest project La Belle Vie, we were blessed with the opportunity to interview artist and rapper Nate Leblanc, to find out more about the album, his conceptual songwriting process, production choices, inspiration, the impact of 2020, and his hopes for the future. Here's the conversation in full.
* * *
Hi Nate – thanks for the interview, and congrats on the superb new mixtape. What does the title La Belle Vie represent for you?
Hey guys! Thank you so much for having me!
The title, La Belle Vie, as a direct translation from French meaning The Good Life. This project is all about living with depression and getting through the darker days of life, as well as accepting that while everything sucks and nothing makes sense, it's perfectly OK. Those three words also really contrast what one might expect from a project with such a name, which I thought was pretty cool 🙂
The project talks about overcoming depression and facing your demons. Did you intentionally write the tracks to stick to these themes, or did you come up with the album concept after having written the tracks all from a similar mindset?
I usually work on more than one mixtape at once (working on three right now!), and just add songs as I make them. One big thing about my music is that it's a direct capture of what I'm feeling in the present moment, and because of this I can't really control what I make on any given day. I just sit down, and either start writing, singing or producing and usually something dope comes out of it.
As for this one, it's more or less of a compilation of music that I made over the past few months to help me face my own demons and wasn't even meant to be released. I did realize, however, that those songs could help others in the same way they did for me, so I put all of the songs that meant the most to me together and that had a similar sound, and realized while I was putting the project together that I unintentionally told a story. Crazy how that stuff works, right?
Tear In The Clouds mentions loss and the desire to still carry on, remaining laid-back and focused. What helps you to get over loss, and what do you hope people who've had similar losses take away from this music?
For me, even before I started making music and writing to process loss and trauma, I always turned to listening to music. I started writing because I honestly wanted to hear music that I've never heard before and most importantly music that I could truly connect with. I hope that at least one other person hears this, and it helps them get through their day, no matter how small the impact may be.
As for what I would want people to take away from this, as much as everything sucks right now, it always tends to get better. In other words, life is a rollercoaster and we're all just along for the ride.
The production is fairly unique, some organic elements like piano, a jazz or funk core sometimes but a few vocal effects that help keep things interesting. Is the project self-produced, and do you play any instruments or focus more on the writing and rap aspects?
Other than 3 tracks, every song is self-produced. There were two done by my talented friend eeryskies (Heathen and Fast Lane), one where another incredibly talented friend Miles LaBarge played the keys and guitar on (C'est La Vie), and finally, one my friend joeybaggo produced, with Miles on the guitar once again (Pockets).
I actually started off as a DJ making house and dubstep, so I've always produced, but recently as I've gotten more and more into lyricism, I've been focusing on writing and singing (I do play guitar, saxophone and piano as well!). For this project, I wanted to have a few songs I produced along with a few songs that others have produced either with me or for me.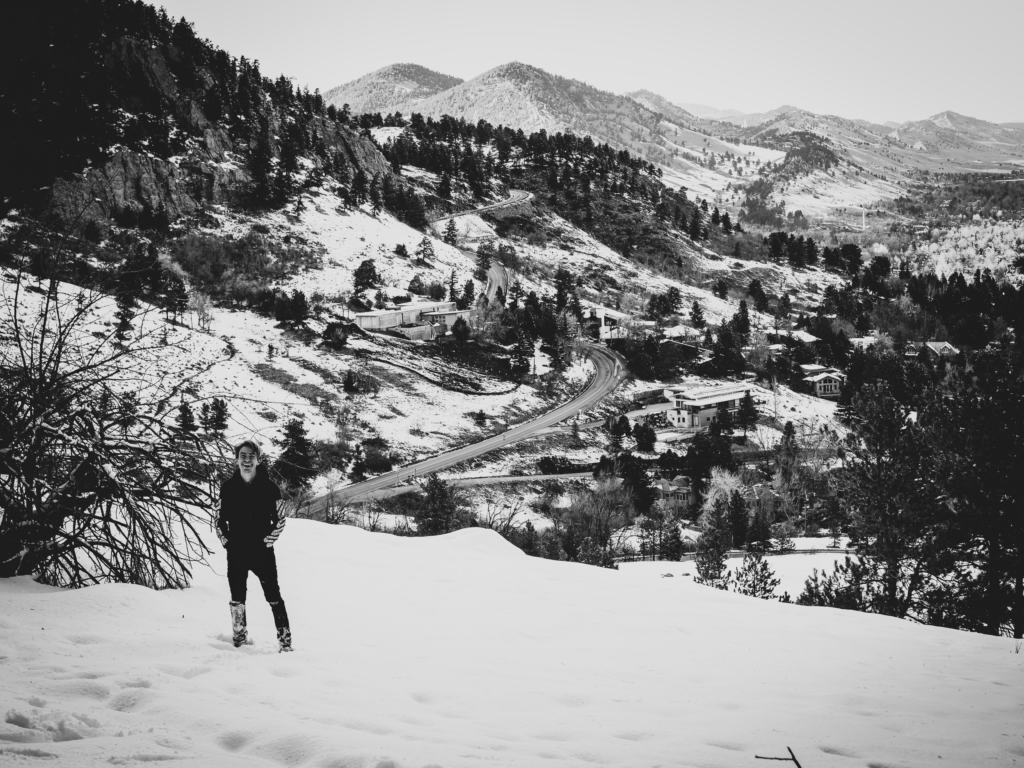 Your vocals have something of a Kendrick tone to them, some of the creative choices do too – was this an intentional choice, is he an inspiration?
Kendrick is actually one of the rappers I grew up listening to. Section.80 holds a special place in my heart, and I subconsciously took in his influence and style after listening to his music for so many years. I learned a lot from his lyricism and memorizing both his early songs and his more recent ones, so he is definitely a big inspiration, and one of my favorite rappers.
You're also quite clearly a fan of the late Mac Miller, and there are more than a few odes to his legacy in both the mellow style and the lyrics of the album. What was it about Mac's music that connected so strongly?
Mac Miller left an incredibly important imprint both in my life and in my music. As with most other Macheads, K.I.D.S was my first introduction to his music. Since then I've had a deep connection with both his lyrics and Mac as an artist. I think what really solidified that connection with him for me and I'm sure a lot of other fans, was how true he kept to his music, and how he treated music as the most sacred thing. I loved that so much about him, and only hope to carry on his message and legacy.
Heathen is a personal favorite from the album. Who is the 'she' that the track focuses on, and do you find it easier to apply external characters to your stories, than to speak purely and directly about your own journey?
Well, I can't really say who I wrote it about, that would take away a lot of the magic, wouldn't it?
I will say though that every lyric I write, every song I sing is based off my real life and journey, so those who know me will mostly know who/what I'm talking about. I'm not great at opening up to people (music is that "person" I can talk to), so I think that listening to my music is the best way to get to know me.
Which track from the project means the most to personally, or would you recommend to new listeners who only have time for one?
All the songs mean so much to me, and the one that means the most wouldn't necessarily be the one I recommend to new listeners. Heathen is the song I held back the least on, and it was that "one song" where I was feeling the emotions so strongly that I couldn't hold back. It's really the one I feel most honest with myself.
As for new listeners, I definitely recommend either Pockets or Hollow Faces, as the melodies aren't as somber, as well as being a little more upbeat than the other songs on the project.
Which other artists have you been listening to throughout 2020?
Other than the obvious Mac and Kendrick, I've been listening to a ton of Smino and JID, and generally anything that the No Fatigue crew drops. I love how intellectual and deep their lyrics are, all while dropping banger after banger. Also, anything produced by Kenny Beats because I learned almost every technique I've been using from him and also just genuinely love everything that man touches.
As for non-hip-hop related music, I listen to a lot of Jazz and Soul classics like Frank Sinatra, Ottis Redding, Sam Cooke, etc. Other than that, I love Jai Paul, Flume, Jamie XX. My tastes are all over the place so it's hard to pinpoint what I'm listening to on any given day.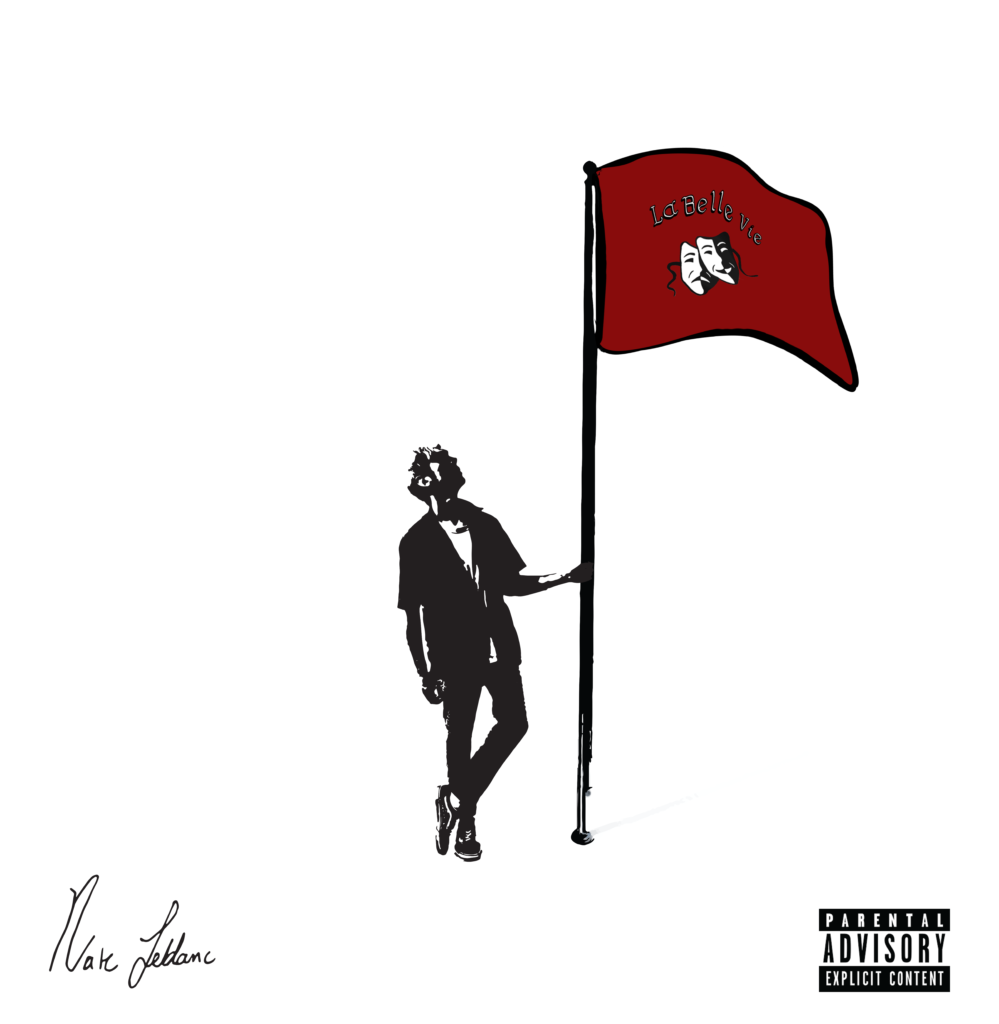 Have the events of 2020 impacted your creative drive or your intentions as an artist?
My life hasn't changed too much other than not being able to play shows and having to postpone my first headline show. To be honest, I never really leave my room and just make music 24/7, although I will admit I haven't made this much music in a long time. I think I've made around 150 songs since March including 4 other mixtapes exploring every kind of genre, all of which kinda happened naturally.
What do you have planned for the coming months and years, as and when things return to a little more normality?
I just want to keep releasing music, keep spreading love and mental health awareness. I know my purpose now, which is to help people, and I won't stop until someone says that something I did, whether it be a show, song, or something I said, helped them in any way. Maybe when that happens I'll bump that number up to two people : )
What's the best piece of advice you were ever given in life?
"Bad things happen to good people, that's what makes them good"
It wasn't something that I heard, per se, but rather something I always tell people that go through tough times. I live my life by these words, words that have gotten me through some truly dark times.
Is there anything else we should know?
I have so so so much unreleased music that is ready to bless your ears so stay put. I think I just hit 200 finished songs in the past year…. There's everything from old school hip hop, blues, indie rock to trap music and even house, so definitely keep on the lookout for more info on that soon.
* * *
Check out Nate Leblanc on Instagram or visit his Website.