Following her collaboration with renowned producer Dobie for the single Dublin Rain, we caught an interview with artist and songwriter Myra Bro to find out more about her musical journey so far and her hopes for the future. Here's how it went. 
* * *
Hi Myra – thanks for the interview, and congrats on the collab with Dobie! How long have you been making music, and what sort of sound or genre do you usually turn to when working solo?
Hi Rebecca, thanks for inviting me. I was always very interested in music and was always singing at home and at work. But during rehabilitation from my stroke a few years ago I had to learn to speak again and discover my voice again. My rehabilitation therapist said that I would recover quicker if I would sing a lot. I enjoyed it so much and my voice recovered very well. I started singing in an pop-choir where we also performed live a few times and after that I decided to work harder, take private singing lessons and practice every day to get better and try to make my career in singing.
I like to sing different styles of music to practice every range of my voice from ballad to pop, house and trance.
How did you come to collaborate with Dobie?
I started recording demo's at home and send it to a few people on Facebook who were into the music business. They were very positive about my voice and started sharing my demo with other people. Dobie also got my demo and he heard a sound in my voice that he liked a lot but it was not perfect yet. He believed in me and asked to take more singing lessons and work hard on the high notes. He liked the second demo very much and wanted to work with me. After that he came to the Netherlands to meet me and test my voice in the studio with Brad Grobler. Dobie and Brad were excited about the range of my voice and there collaboration began.
I am very lucky to be discovered by Dobie!
Who or what would you say has inspired your vocal style and your approach to writing?
Dobie inspired my vocal style an asked me to try writing lyrics for his song. I had never done that before but I wanted to try. By listening to the song over and over the lyrics just came in my head and I started writing them down. Since then I always have a pen and paper in my bag to write the lyrics that I come up with.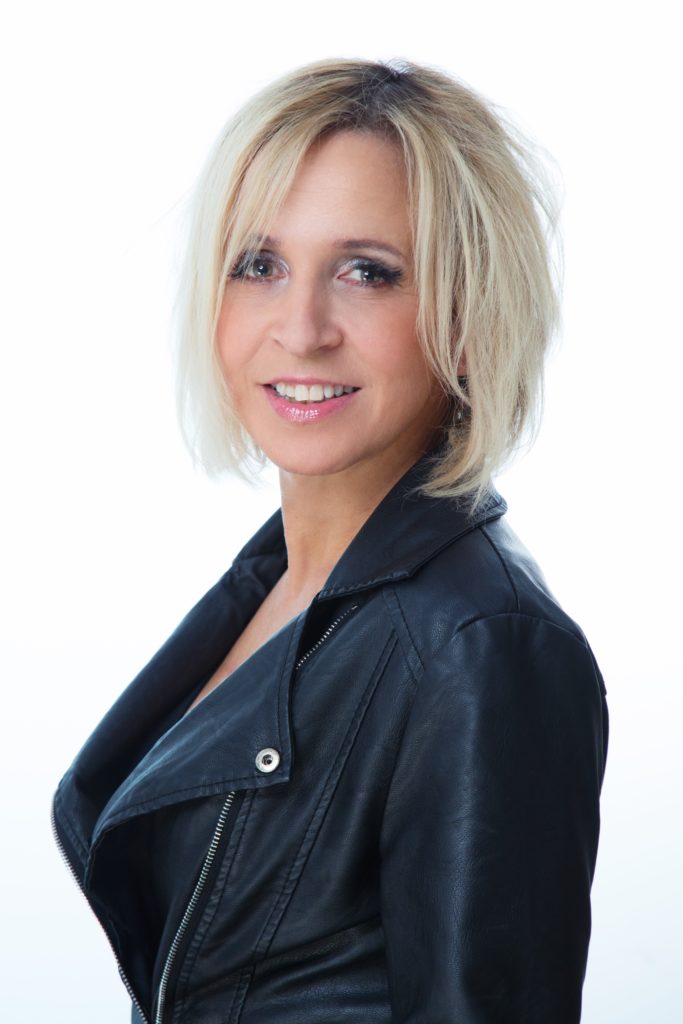 Do you currently perform live, and if so – how does live performance compare to the recording process?
I am not performing live yet, but I am looking forward to do that in the future.
What are your hopes and plans as an artist over the coming months and years?
My hopes and plans are to make a lot of great tracks with Dobie and hope that many people will hear our music and let everybody know that when you have a passion for music, work hard and meet the right people – you can do beautiful things together and make your dream come true.
Who or what do you listen to when you want to escape for a while?
I don't have one style of music I listen to, it depends on my mood at that moment. Mostly I go to my little studio upstairs where I put my headphones on and listen to YouTube.
If you could meet up for lunch with any artist or band, past or present, who would you choose – and what would you ask them about?
My taste of music evolves over the years so my choice will change every now and then but at this point I would like to meet up for lunch with Stevie Wonder because he is an inspiration for me. I would ask him to write a song together. Would be awesome.
What's the best way people can support you right now?
People can support me by sharing my passion for music!
Is there anything else we should know?
I feel very blessed to have met Dobie and Brad. They inspire me and bring out the best in me. I admire their passion and perfection to make the best music.
* * *