Just recently we published an in depth review of the stunning new album by Symphony X' bass player and his associates, Mike LePond's Silent Assassins. After falling in love with the album, we were delighted to catch an interview with the man himself to dig a little deeper into his musical consciousness. Here's how it went.. 
*   *   *
Thank you so much for taking the time to talk to us – we loved the début Silent Assassins album, as I'm sure you know. How did you come up with the concept and the songs for that project; was it all written over a long time, or did you decide upon an idea and then write the music as you went along?
Hello, and thank you for the interview. Throughout my career I had compiled a bunch of random music and lyrics. Over the next 2 years, I matched the lyrics to the music like a jigsaw puzzle. Once all the songs were written, then I began to think about the concept, artwork, etc.
Do you find that song writing comes naturally to you, or do you consider yourself a musician first, and the writing came about later?
I always considered myself a songwriter as well as a musician. Since I've been a member of Symphony X I haven't written that much but when it came time to do the solo album, my songwriting skills came right back.
You're recording a brand new album in the very near future – what can we expect from this, and how will it differ from the previous one?
I am in the process of recording my second solo album called "Pawn and Prophecy". This album will be in the exact same style as the first one. The title track will be a 21 minute epic. The lead singer will be Alan Tecchio once more.
You've played on a lot of different projects during your career – is there anyone you are yet to collaborate with, that you would like to; someone you'd love to work with at some point?
I have done many projects when Symphony X is off the road. There are so many amazing musicians out there these days. I think my dream would be to work with Ritchie Blackmore on some medieval music. He is my favorite guitar player.
You're known by your fellow musicians as a one take wonder – have you always had a natural understanding and knack for music, or is it something you've built upon and developed over the years?
I think the key to being a "one take wonder" is simply practicing for hours upon hours. I never go into the studio unless I have learned the music inside and out. Anything less would be arrogant and disrespectful to the songwriter that hired me.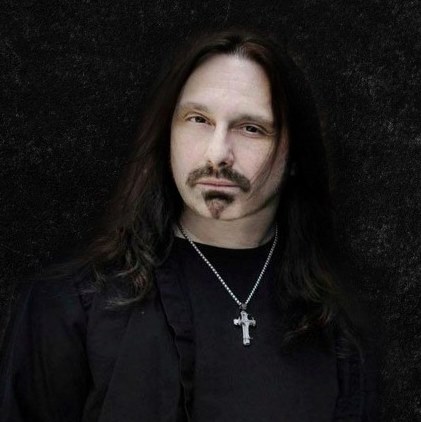 Who or what was it that originally inspired you to play a musical instrument? What's your favourite track to perform live?
At age 13 my dad took me to see KISS. I was so captivated by Gene Simmons that from that day on I wanted to be a rock star. The song that I love to perform live is always changing. As of now my favorite is a track is called "In my Darkest Hour".
You've got some very close friends involved in your recent projects – do you find it's much easier to perform and to put tracks together within a band, if you have an already personal relationship with them; or do you sometimes seek out that air of freshness that can come from jamming with new musicians?
I think working with familiar faces and outsiders both have their advantages. Working with Symphony X for 15 years is a comfort zone. I know all the styles my guitarist likes to use and it's easy to work with. On the other hand, working with other musicians keeps my mind and chops very fresh.
Do you plan to still perform with and be a part of Symphony X if the solo project takes you on an extended adventure?
No matter how big my solo project gets, I will always be a member of Symphony X.
Are there any genre's you haven't yet experimented with that you're a fan of – any other areas of music that you'd like to explore at some point?
I have always loved Renaissance/Celtic music. I have incorporated this style into parts of my solo album. It might be nice at some point to collaborate with someone on a whole album in this style. Perhaps with Ritchie Blackmore, hahaha.
Can you offer any words of wisdom or advice to upcoming musicians and bands who are just starting out, or to those who have played for a while and struggle to reach the wider audiences they dream of?
The best advice I can give any new band is to keep writing, keep performing and perfecting your craft. Record companies are going out of business left and right so you have to carve your own path. Use social media and crowdfunding sites as much as possible.
*   *   *
An absolute pleasure to chat with – thanks again to Mike LePond for his time, and for the gloriously powerful debut album. To stay locked in and look out for new releases, videos, and live shows – find everything you need over on Facebook and Soundcloud. Music to turn up loud and get lost in. Not to be missed.