Following the release of the official video for his single 12:00AM, we jumped at the opportunity to interview Chicago's rising star Matt LeGrand to find out more about his journey so far as an artist. Here's how it went. 
* * *
Hi Matt – thanks for the interview, and congratulations on the new video. What was it like to make this and how did you come up with the ideas for the scene and the shots?
Thanks for the questions! You know this last one was really such an incredible one to be a part of. The crew and everybody involved were absolutely phenomenal. The scenes and the idea were brought to me from the directors and we wanted to make the video seem as if some sort of underground cult comes to life at 12:00AM. I think they did a great job at getting that point across and the dancers really brought it to life!
How long have you been writing songs, and how easy do you find it to get started and to finish a brand new piece?
I've been writing songs since I was 17 years old. You know for me, the songwriting process is euphoric and frustrating at the same time. It's quite chaotic in the beginning when everything seems to just be a big old mess. Eventually it starts coming together and I figure out what the message is that I'm trying to convey. For me, songs can take 2 hours to finish or 3 months. It's never really been consistent which makes it fun but definitely not always easy.
What steps did you take to build your career up and gather such great momentum in the Chicago music scene?
I really focused on getting out and showing my face as much as possible! Partnering with local businesses helped quite a bit as well. I focused on building my social media and engaging with my fans!
What makes the perfect live show for you?
Seeing the audience enjoying themselves. That's really all that matters. Sharing the joy and connecting through music.
12:00 has a subtle but incredibly catchy hook – how did you come up with it, and what do you think it is about certain songs that sees them get caught up in so many people's minds?
This song was a collaboration with a great team down in Atlanta! One of the songwriters brought us this piece actually and we were very excited. It's quite clever and I think that is part of the reason why it is so catchy. The thing about a "hook" is that its only intent is to grab a hold of you and keep you on for as long as possible. To me, it's really all melody, and melodies are constantly being recycled. You ever have that moment where you swear you've heard this melody before in the past? That right there is what I find so fascinating about melody. We as musicians, songwriters, and composers have really only 12 musical notes to work with. It's only natural that songs seem to cross paths all the time!
You have a pretty eclectic background, personally – which of your experiences or the places you've been to would you say have shaped who you are the most, as an artist?
I don't think physical places have shaped who I am as an artist. I think I've been shaped directly from my personal experiences. I've been very fortunate to grow up in two different countries and cultures. I believe it makes me a more well rounded individual but a confused one at the same time. All in all I am shaped by my day to day experience and by those I choose to surround myself with.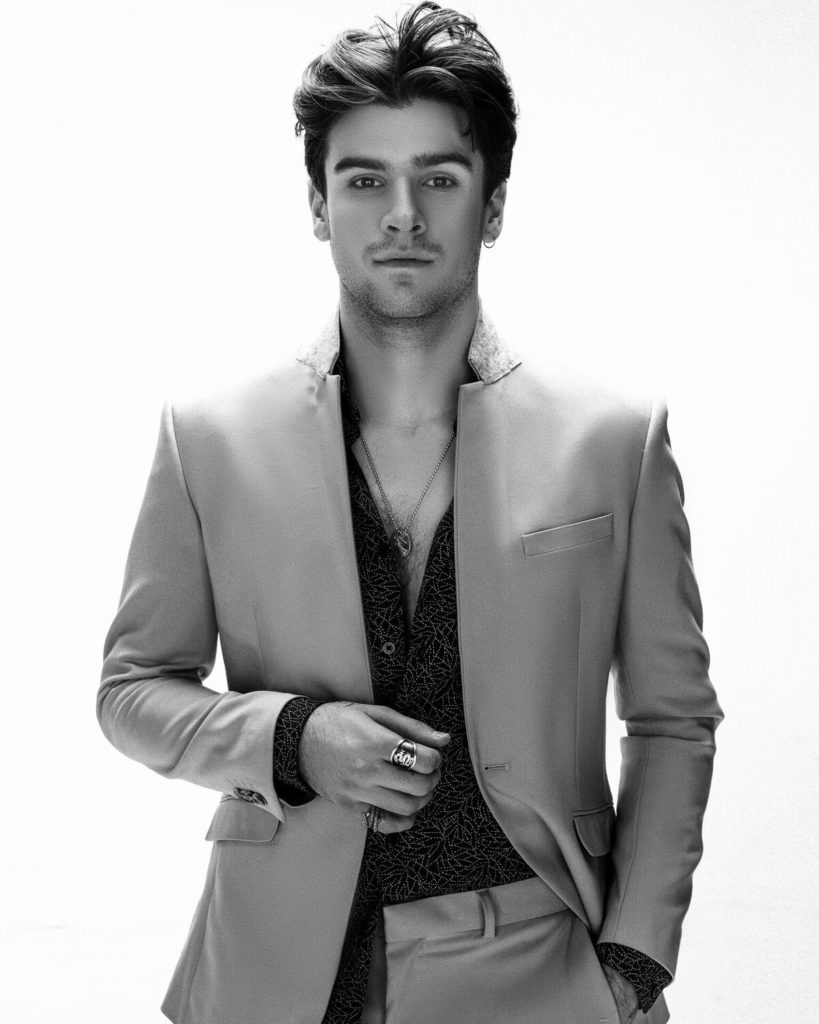 Who or what has inspired you the most to put your passion and time into making music?
The love and support from my mother. The passion she showed raising both my brother and I was taken in and is now being used to give back to her.
What are your plans over the coming months and years in order to reach as wide an audience as possible?
Keep creating music, perform as much as possible, and keep doing great interviews like this one! There is also tons of work going on in the background that I don't have much of a part in but those people are the spine and backbone. Thank you.
What's the best thing that could happen for you as a singer and songwriter in the near future?
That my music is enjoyed by more people. I know it sounds redundant but it's true. I am here for others. I understand that what I'm selling is nothing anyone truly needs. That's why it means so much to me when someone shows their support. It's something they want to do and it comes from the heart.
What's the best way people can support you?
Come out and connect with me. Let me see you guys dance, sing, and just be present for however long there is!
What's next for you?
EP Album. 2019
Is there anything else we should know?
You should know that I loved these questions and I love who ever is reading this right now. Thank you for taking some time out of your day to read this interview!
* * *
A big thank you to Matt LeGrand for his time & insight. Find & follow him on Facebook, Twitter & Instagram.