Long-time favorites Magazine Gap recently released their highly anticipated album What's That About. Amidst the chaos of 2020, front-man James kindly stopped by for a chat about the project, how things have changed over time, and his hopes and plans going forwards. Here's the conversation in full.
* * *
Hey – so nice to catch up with you, whereabouts are you and how have you all been doing throughout lockdown?
We're good thanks. Alex and I are in south London, whilst Cookie lives outside London. We continue to talk regularly and have been working on a series of lockdown recordings/videos, which have been interesting and fun. We've been creating our home studios for some time, but the lockdown forced us, in a positive way, to really improve our ability to self-record.
Personally, I've learned more about engineering than ever before, and become a lot more adept at using Logic and various interfaces / plugins and relevant equipment.
For those who don't know – how long have Magazine Gap been playing together, and where did the name come from?
Cookie produced and performed on my debut album, No Coincidence. As part of performing those songs live we brought in Alex to play keys, which brought a whole new dynamic to the equation; Cookie and Alex had met on the circuit in London. We then started recording what was to be my second album, but it soon became apparent that the sound we were creating had moved beyond that of a "singer/songwriter" and had its own unique vibe. It was a natural evolution to morph into a band and we finished up the album as our debut, Light & Shade, most of which was recorded in the US whilst we were there on tour. So it's been over 10 years now!
It's not easy coming up with a band name – I actually read through a dictionary once trying to find interesting words to consider ideally in the hope of finding a cool combination, with no joy. Trouble is either it is already taken or you could end up with something that sounds too indie, or more like metal, or a bit bluegrass sounding or whatever, so you need something neutral. I've not said this publicly before but I even tried out a band name generator website, which essentially comes up with two or three random words to combine, and I hoped that it would give me something like Coldplay or Snow Patrol. I almost died laughing with what it produced. I'm not making this up – don't think I actually could but it's why I can still remember them – but my three 'favourites' were "Muppet Criminal", "Hobbit Noodle" and "Schizophrenic Pineapple"… Can you imagine? "Ladies & Gentlemen, please welcome to the stage, Hobbit Noddle". No disrespect to anyone if they ended up choosing that!
Anyway, I gave up on that quickly, and thought it would be better to have a name that actually meant something so I had a better answer to this question than 'random website suggestion'. Alex and I grew up in Hong Kong, and on the island the main route up from the CBD, an area called the "Mid-Levels" to the Peak (which seemed fitting) is Magazine Gap Road, near where I used to live actually. You can see part of it on the Slipstream video we filmed there whilst on our Far East tour.
Congrats on the new album, it's a pleasure to hear a longer playlist of originals from you. Was this a collection of tracks you'd gathered over time, or more part of a conceptual overtone?
Thank you. Well, couple of things. Firstly, developing the story from the last question, the songs on Light & Shade album were almost entirely written by me even though the sound was very much that of the band, as most existed before the band was conceived. Beyond that, to evolve further and really start pushing the boundaries of what the band could do, plus in order not to repeat ourselves, we decided to get together in a room and work on new songs together. We were all very interested to see where that took us!
When I write a song, it's going to be more in my lane by definition, so whilst the band can add their 'flavour' (as they did with Light & Shade) the track itself will be largely borne from my reference points. When we are jamming together from scratch, there are a series of incredible moments when something comes out of nowhere where we are all thinking "What was that?!" – sometimes it starts with a progression or melody that Alex came up with on piano, sometimes from a rhythm that Cookie has created, sometimes from a guitar lick I played. Or often it's purely from jamming together and listening back to recordings to pick out ideas, grooves, themes that came together between the three of us.
Secondly, we decided not to record a whole album as such, but rather to record three songs at a time with a view to putting them out there in single or EP form. It's imperative these days that you keep having fresh content, so we look to put out new music every year, get feedback on that, and move on. After building up a collection of 12 songs (which is the same as both our previous album and my debut album) it made sense to compile into an album so people could hear the whole journey together. Even we better appreciated what we'd done and where we'd reached when you hear the whole collection together.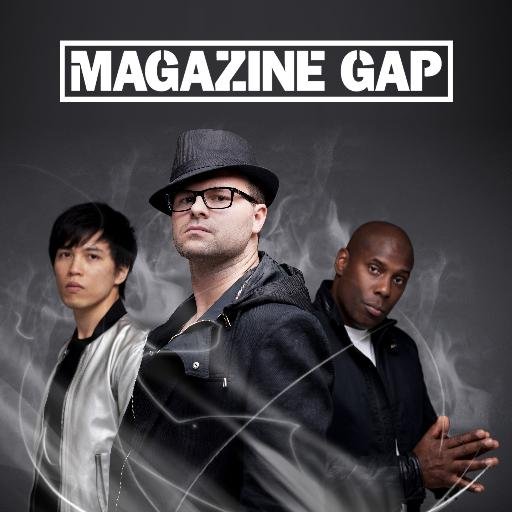 I first connected with you back in 2016, when the single of the same name was released. Your audience has grown significantly since then. What have been the main changes you've experienced as an indie band, and what would you say are the main building blocks that keep you so passionate and united as a band?
Whilst we've been putting out high quality videos on YouTube for a long time, the main change has been the greater emphasis on places like Instagram and Spotify. The main building blocks for us are simply the depth of creativity and reference points across the three of us – when we get together to create something new, I'm so excited to see what happens.
Where else can we go musically without losing the essence of our sound? That's the challenge but also the reward. On top of which, we've become incredibly good friends that have shared the ups and downs of this journey for some time now, so that creates a bond that can't be fully understood unless you've been through it.
What made you decide to postpone the release of the album?
The original release date was 5 June, which was the week in which artists everywhere decided not to put out new music in order to allow for other voices to be heard about the conversation happening everywhere about systemic and institutional racism. We therefore delayed it where we could, as that was the right thing to do.
Have the events of 2020 impacted your perspectives as artists, or changed your plans at all?
That's a good question. If anything, it has enhanced our mission. We are three guys from three different races as well as different musical backgrounds. In theory, the three of us shouldn't work well together because we all speak a different musical language and are culturally quite distinct, but that is why it does work. That embrace of differences and celebrating mixing those styles is what makes it so distinctive and interesting and fun.
The world would be blander if we all looked and sounded the same with no crossover, or with everyone in their own separate place. Pop music is a great way to fuse genres, to learn about other cultures and nationalities and styles and people. Alex is Chinese and rightly proud of his rich heritage, Cookie is British of proud Jamaican descent and my family is English / Welsh going back hundreds of years but I was born in Australia and grew up in Hong Kong so have always been international in outlook.
Was there a plan to tour with the new album, and will that go ahead at some point in the future?
We had plans for a live show to launch the album but had to delay that. We were still discussing tour possibilities when the pandemic hit. But fundamentally, yes we want to get back on the road for sure! Meanwhile, the lockdown videos will have to suffice! Fortunately we filmed our last major music video for the album, for Possibilities, just days before the lockdown, so had that to release this year at least.
It's likely that the live music scene will be quite different for the foreseeable future. Pandemic aside for a moment though – What would you change about the music industry if you could?
There should be more opportunities for emerging artists. With the reduced revenue coming to major labels, there is more limited capital to invest in new talent so you have to do a lot yourself to get their attention, but even then that's challenging if there aren't more platforms to gain exposure – not just The Voice, but opportunities for bands like ours to be showcased and get a reaction from music lovers. And not just labels, but live music promoters too. Social media is great, but saturated. Ploughing your own furrow is immensely challenging!
Is there a dream venue or event in mind to perform at?
The Royal Albert Hall for one!
Which song would you choose to play for a new listener who only has time for one?
Tricky because they all mean so much to us for different reasons. But probably Possibilities, the opening track because for us it's perhaps the most perfect recording of us, as well as the best representation of where we have reached in our journey so far, being the last song that was written.
What's the best piece of advice you were ever given as a band?
We met a world-renowned music producer who said, "Write something only you guys can write – never try to replicate anything anyone else has done. That's the only way to stand out and have your own sound". That gave us the confidence to double-down on what we've been doing!
Is there anything else you'd like to say?
Just thanks for your great support over the years – it's so gratifying to have what we do analysed so carefully and appreciated for what it is! Means we're not completely crazy!
* * *
A big thank you to James for taking the time to offer up such insightful, honest answers. The new album is out now – Download it via iTunes. Find & follow Magazine Gap on Facebook, Twitter & Instagram. Visit their Website for more information.