Currently making waves with his collaborative new single The City, Leafy Luhk stopped by for a chat about the music, his journey so far, and his hopes for the future. Here's the conversation in full.
* * *
Hi Leafy – thanks for the interview. For those who don't know, how long have you been making music, and how would you describe your approach?
Hi! Thank you for having me.. I've been making music since 2013. I use to have a certain style of music that I would try to stick with but the growth that I've experienced pushed me to make music with whatever vibes with me.
How did you come to collaborate with AK3 and Shawna for The City, and what was that process like?
We were actually all in a collaborative at the time it was made in 2017.. It was was actually an AK3 song and I just put a verse and a hook to it.. Shawna Roxanne walked into the studio and jumped on the track.
There's a whole lot of energy and personality to the single The City. Is that intentional, and what would you say are the main traits and values you hope to bring to contemporary music?
It was definitely intentional.. At that time we were trying to make a classic but at the same time trying to shine a light on our personal lives in the city.
What is your connection to AK3 and how did the two of you meet?
We met in high school and went our different ways, reconnecting in 2014 over music while he while he was in New York and talked about building a team – which happens to be S.L.I.E Recordings today.
Who produced the new single?
Tone Jones from Atlanta was the producer for The City.
What steps will you be taking to push this single to as broad an audience as possible?
At the moment we're working on social media presence and also new ways to promote our music. For the most part things are moving OK with the single, but we're learning from different avenues trying to perfect our strategy.
How did you get involved with S.L.I.E Recordings, and how have they helped you progress as an artist?
We've actually started S.l.I.E Recordings ourselves after rebranding from Chaingang. I would say just being behind the scenes as well as being an artist taught me a lot more about the music world and what's expected in it.
Would you recommend that other indie artists find a label to work with?
I would not in 2020, being that there are so many streaming services and promotion tools available for an independent artist to make moves on their own – without someone dictating where their money goes.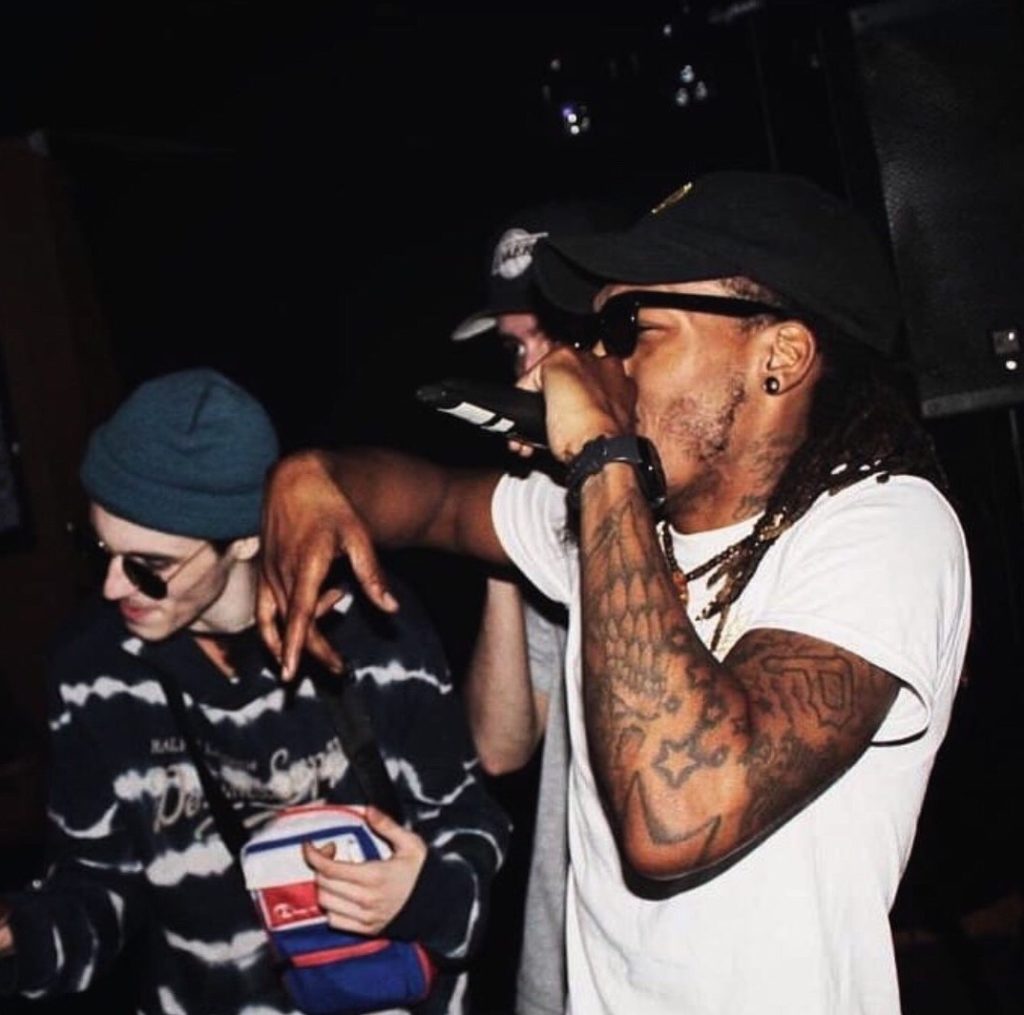 Are you ever tempted to branch out further than hip hop and RnB – any other genres you might bring in for future releases?
At the moment I'm working on a song called Benihana, which is a little different for me sonically. I do intent to branch out at some point, even if it's only cross overs and features.
With the rise of social media, platforms like Tik Tok – the short video format – what do you think the role of music is today, and the role of the songwriter / performer; has it changed at all?
I think the role of music today has changed… before it was more about lyrics and now it's about catchy beats, being melodic and just something people can make content with. The music game is more accessible now, especially with social media being a big forefront in discovery.
Will you be touring this year, and if so – where can we catch you?
I would like and hope to but at the moment we are focused on the projects at hand and determined to push these out as far as possible to build the fan base to tour.
Is there a longer project on the way?
Yes there is… I'm working on a project called Clover Field, which will be a good mix of music from all-out rapping to melody and maybe even singing.
What's next for you, and what would you say is your biggest aspiration at the moment?
What's next for me is just to continue the growth… we've been at this for some time now and it's starting to get to where we want it to be.
If you could change one thing about the current music industry, what would it be, and why?
I actually like where the music industry is at… with all the different genres and now sub genres you can almost find your placing anywhere; you're not limited or stuck competing with one group of people.
What's the best piece of advice you were ever given as an artist, and who gave it to you?
The best piece of advice that I've received was in 2015 when I met a guy and I didn't know who he was. All in all I played myself out of a possible big moment. Moral of the story as an artist – if someone asks you to spit… you spit!
Is there anything else we should know?
I'm currently working on a song called Benihana, which is doing pretty well with promotion… It got a big stamp from Derez Deshon on an Instagram vote where y'all can follow me @Pickmeleafy… We recently obtained a website for the slie team where you can hear all of our music, see our social media and other updates for S.L.I.E artists.
* * *
Find & Follow Leafy Luhk on Instagram or visit the S.L.I.E Website.