Juliana Strangelove is probably one of the most unique artists we've had the pleasure of discovering here over the past couple of years. Her singing voice falls under the contralto category, the lowest female vocal range, and on top of this she has the absolute power and character of a rock goddess. Prior to her upcoming release scheduled for early next year, we caught an interview with the Moscow-based singer and songwriter to find out more about what drives her creatively and what she has planned for 2018. Here's how it went. 
* * *
Hi Juliana – so nice to finally chat with you! When did you start singing, and when did you discover your voice was so unique?
I started singing when I was a teenager, however I didn't realize what my voice was. I couldn't sing most songs I liked, and I felt absolutely crazy, I thought I'd never learn how to do it. Teachers didn't help either, they were just trying to push my voice really high. Nobody seemed to notice my lowest note was F2.
I was 24 when I finally met the coach who told me: "With this voice you're not supposed to sing 'I Will Always Love You'. Sing Folsom Prison Blues and enjoy yourself". Well, it's not like I ever wanted to sing I Will Always Love You (sic). But I tried to sing I Only Want To Say (Gethsemane). How cool is that?
Who or what inspired you to start making your own music?
Those were some popular Brit-pop and rock bands from the late 90's. The lovely short period I was absolutely modern. I was in devastating shock when I discovered real stuff like Queen, David Bowie, The Doors, Led Zeppelin, The Band, Rolling Stones, Johnny Cash etc. Music in the early 2000's seemed awful to me (I just didn't know what was coming). That's when I thought I would be making rock music, and I would be writing English lyrics.
In 2004 I heard of The Darkness, and I realized one could still play rock and be successful. I confessed to myself a music career was all I wanted. Since then The Darkness released 5 albums, broke up and got back together, and I am still right here. In Moscow, Russian Federation xD.
You appeared on The Voice, Russia – (brilliant video by the way) – how was that experience for you, and what did you gain or learn from it as an artist and performer?
Thanks. I learned talent shows suck. A TV show is not supposed to highlight your talents, it's supposed to sell stuff.
I had to fight with addiction to quick fame after that. If you don't make it really big, today they want you, and 6 months later – not so much xD Not many can let go and live further. I'm not sorry I was there though, now I teach music for a living.
We reviewed Moscow Heterosexual Blues back in October – what does that song mean to you?
Partly this is about The Voice experience. Many called me nature's mistake because of my timbre, so I was like: "Alright, kiddies, you think I'm a freak – how d'you like this?" There's also that music outsider attitude: 'Soon I'm gonna be a pop star. No more country blues.'
You say that the stories you tell have caused controversy on Russian television and have been championed by blogs around the world, in equal measure. I'm glad you're getting the praise you deserve in the blog world and elsewhere online, could you tell us a little about the controversy issue though – what exactly happened and what came afterwards?
This is what the head of the music company we worked with in London wrote for us xD Actually many people thought I was transgender. I'm big, I sing really low. And there's a law in Russia that bans promoting homosexuality. So they bullied me, and some people refused to work with me 'just in case'.
That's messed up, I'm sorry you had to experience that.
What differences, if any, have you encountered between the music scenes in London, LA and Moscow?
LA is probably not the best city for my music type. I had fantastic time at Maui Sugar Mill Saloon in Tarzana though (here's to Cadillac Zack blues jams). I can say it was in LA where I acquired a sort of singing freedom.
It's tough these days for musicians anywhere, I get it. But I don't understand how things work in Moscow. Nobody gives a damn in the first place xD And most people got terrible taste in music. People don't know music. You'll be playing with an Americana/Roots band, and there'll be some random drunk guy begging you to play Summertime. Or Janis Joplin. Always Janis Joplin. Road 66 how they call it. Or worse. Much worse xD
We played several small shows in London in May and August, and there are still emails offering us to come and play. Looks like once you've started playing – you're a part of something. If you don't bring people, you'll play for free of for food, or very small money, or be a support act. This is not what musicians like ofcourse, this is business, but you understand it. And you don't go completely unnoticed.
In Moscow it feels like there's no logic at all. I mean, I used to bring people to gigs after The Voice participation, but sometimes never got re-booked without any reason. Not only happens to me alone, I talk to others. In London people really seem to care for music. We had the best stage experience there.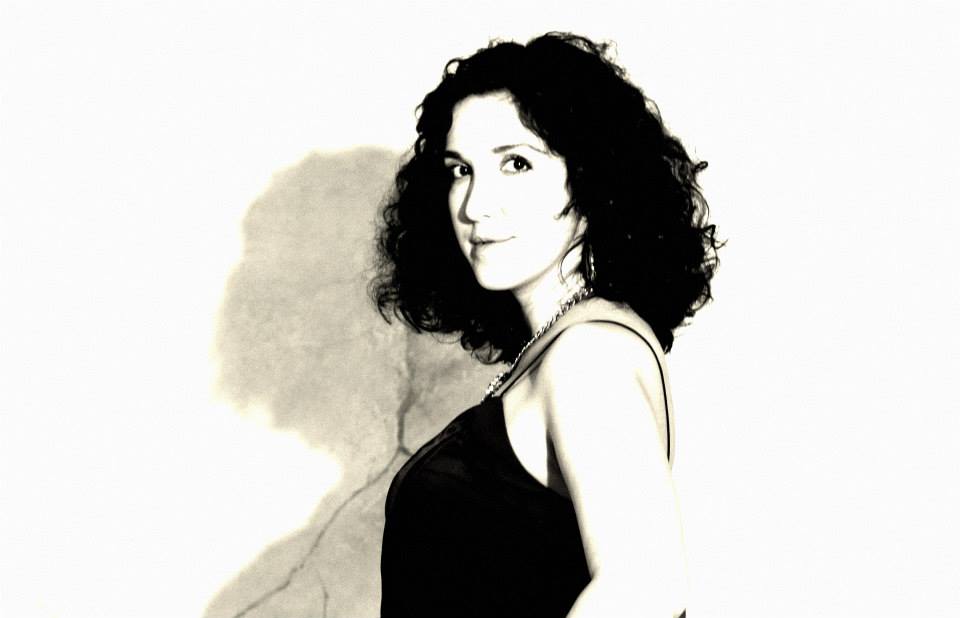 Have you always been a confident performer?
Confident? Yes. Good? Not really xD
What advice would you give to musicians or singers who want to build a career or develop their performance skills but are worried what people will think or that they aren't 'mainstream' enough?
Oh how I long for this kind of advice from someone like Jack White xD
This is how I see it. Human life is fragile, I ain't spending it on playing dull horse shite. You'll suck at something you don't have talent for anyway. To play shit you have to enjoy shit.
Big labels and media don't want you unless you're already famous. But nobody knows you exist because there is mainstream in so-called non-mainstream media, and it sucks.
I submit my music to blogs, I read feedbacks, and it's not even offensive, as I figure most of them don't know music. Like, at all. About what they review. I don't know how they tell one song from another. If you don't bleat dull sus chords songs with far-fetched beats, you're in trouble, kid. If you play edgy rock, or blues-rock, or americana, you gotta be knowing the loneliest kind of lonely.
But there are always people like Imelda May out there who do what they want no matter what, and make music for a living. And I spoke to people old enough to remember how hopeless music seemed in the 80's, and then grunge came and pushed away all the hairy dudes in leopard print tights. Hipsters will go. Maybe they'll go to Moscow xD
What can people expected from a live show from Juliana Strangelove?
At the moment we can't afford having a full band and taking it outside Russia, so you're likely to attend an intimate acoustic show, but you'll listen to good old groovy music anyway. You'll hear new songs that actually sound like songs, with riffs, melodies and choruses. Additionally, I'm pretty sure you'll hear The Doors or a Johnny Cash cover.
I actually first stumbled upon your sound via Songs From The Shed, (a UK based acoustic filming project, for those who don't know (it's based in a shed)) – how did you find out about this, what did you like about it, and what other wild or distant journeys have you made to play a gig or collaborate with someone?
I'm always looking for good new music. There are a lot of acoustic session projects out there, but at Songs From The Shed you can find something completely different, really non-mainstream and talented. I love this channel, I'm proud to be featured. And Jon, the guy who runs it, is the real music enthusiast and the nicest person ever.
It was quite a journey. A plane from Moscow to London, a night bus to Bristol we luckily didn't miss, a stay at some guy's room, a bus to Clevedon in the morning, and a walk to junction 20 on the M5, where Jon picked us up. D – dedication.
If you could play any venue or event in the world, which would it be, and why?
In may bands' biographies there's a point that leaves the 'nearly starved to death' stage behind and starts the fucking music career. The line sounds like 'caught the attention of Jools Holland and appeared on his well-known music show'.
Does your creativity manifest itself in any other ways, outside of music?
I make trashy music videos.
What can audiences expect from your upcoming release in February?
'Got no friend, no rock'n'roll band' – my whole fucking life is in this line. It's called Bourbon Street Bar. Less traditional, more punky. Mat Leppanen, the person who produced it for us, called it 'the best track ever'. Should've asked around if this is not what he says to everyone xD Sounds like a comprehensive marketing strategy anyway: '9 February 2018. The best. Track. Ever.'
What are your plans for throughout 2018?
I really, really hope I will not die in fucking Moscow, I hope we'll find how to approach real rock music lovers, I hope we start touring Europe. Catch the attention of Jools Holland maybe xD
* * *
Huge thanks to Juliana Strangelove for being so real with us. Download the single To Amsterdam via iTunes. Find & follow her on Facebook, Twitter & Instagram. Visit her Website for more information.