Prior to the release of his album – due to be out on February 17th – we caught up with artist and songwriter Joshua Cascade. We asked him all about his musical journey so far, what drives him creatively, his thoughts on the mainstream music world at present, what his hopes are for the future – plus a whole lot more. Here's the conversation in full. 
* * *
Hi Joshua, hope all is well – Happy New Year! What can you tell us about the upcoming album – how long has it been in the making, who helped you along the way, and is there an underlying concept?
It has become a very personal album, for I've put a lot of my time and effort into it – over 3 month's worth. For each album, I always pick some sort of theme for the overall idea of it, and for this one, I tried to go for a Fantasy feel and involved some of my musical influences, while also including everyone else's who featured in this album.
Which song in particular, do you think means the most to you, and why?
I think on the most personal level, the song I Don't Want To Go connects to me a lot. The idea of the song is the worries I have about going down the wrong path, that if fame comes around, I feel worried that it might drag me to a place that won't give me happiness.
You utilize some heavy and retro synths in your music, alongside of some intricate lyricism that seems like a stream of consciousness on occasion. Who or what would you say inspires you the most to create in this way?
I have a lot of inspiration from the old 80's music, for that's what I grew up with most of my life. Though I think the artist that inspires me the most is Jon Bellion. His lyrics always have a story to tell and everything in his songs have a lot of attention to them, so I wanted to push towards that sort of creativity and beauty.
Do you ever worry about putting so much of your personal truth on display for the world, and on the flip side – do you ever write from a place of fiction?
Not really, I like people to hear my opinion on whatever I have to say – that doesn't mean I don't like listening to people who maybe disagree with it, I love it. It allows me to see how we are all different in many ways and beliefs. And I love writing about fictional things as well, I watch a lot of different shows and movies and take many ideas from those that could work as some sort of movie.
What's the writing process like for you – how do you generally get started, and how do you know when a song is finished?
When I start a song, it usually begins with the instrumental. Then I build the lyrics around whatever I choose the main instrument to be, seeing what can work with both the speed and I guess "feel" of the song. I guess I know when the song is done when I can connect to the song in some sort of way, whether it's the instrumental or the lyrics, once I connect with it, I know that others will.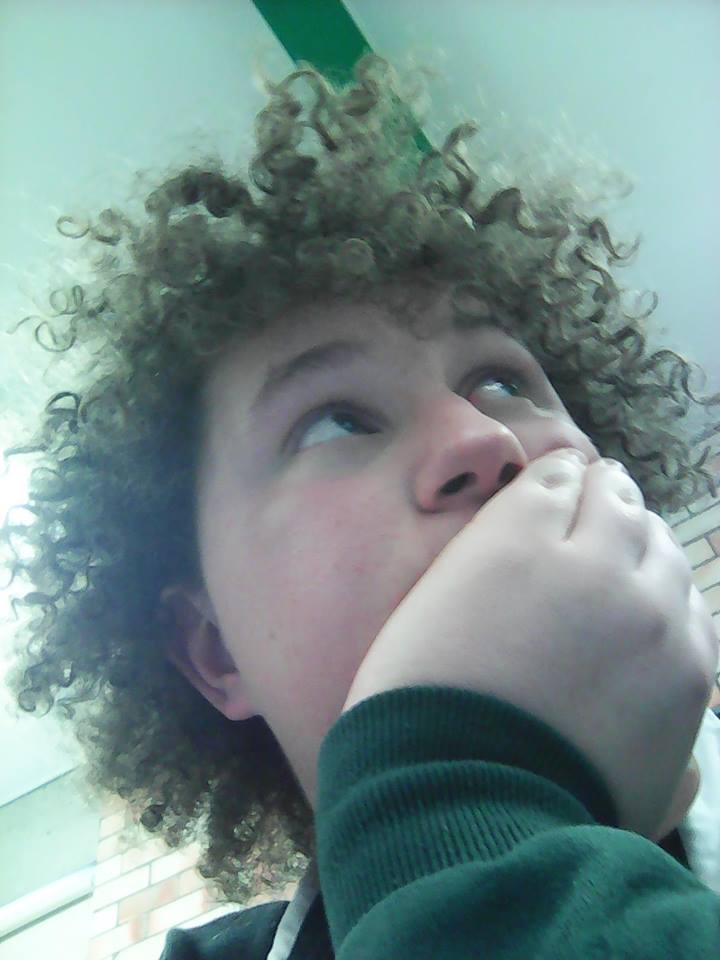 What's been one of the most influential or go-to albums for you throughout the past few years?
I think the main album I listened to a lot was Jon Bellion's The Human Condition. Each song is both different both lyrically and instrumentally. It really gave me something to connect to when I felt lost making this album.
What are your thoughts on the mainstream music world at present?
I've never been a big fan of "pop" music and the "hip hop" era that we're going into now – it's not that I don't like it, some songs do catch my interest, I just feel that most mainstream music has lost that "creativity" to it and that now most people make music just to make money. Which I think is sad, music I think is losing a lot of the love that it used to have.
Do you remember the first song you ever wrote? What was it about, and in what ways has your approach to writing changed or evolved since then?
The first song I think I wrote down was somewhat of a horror. It talked a lot about the monster inside of you coming out and causing damage to the things you love. The way I write my music hasn't really changed from that. It talks in this fantasy feel but if you listen close enough, you can hear that present-day problem. Though most of my latest music does do this, I try to stay a bit away from the realism of life, that's not what music should be, it's should be about the beauty and magic of it.
How did you first get into singing?
When I was younger, my mother encouraged me to sing songs that were on the radio that we know and I always did sing with her. Over time I began to notice my skills improve and I'd get complimented a lot, so I knew music was something I needed to get into.
Are there any areas of music that you still hope to work on and develop – performance, production, new instruments, etc?
Everything, I'd love to give everything a shot. There are things I need to improve on and I'm willing to learn, but I'm ready to learn new techniques and instruments.
What do you hope people take away from this new project?
I guess I hope they can see that there's both more to music and to life. That music doesn't have to be about money and fame, but about noticing the things you love and the things that make you happy.
If you could perform at any venue or event in the world, which would it be – and why?
Anywhere really, as long as I'm with my family, friends and the amazing fan's I have (Though I hear Sydney is great).
What are your hopes for the future – what's the bigger picture for you as an artist?
To make more high-quality music and to connect more to the people who follow my journey.
What's the best thing that could happen for you as an artist in 2019?
Growing this community of people, and allowing more people to hear the beauty in music once again.
Is there anything else we should know?
Nothing really… except getting hyped up for the album!
* * *
Find & follow Joshua Cascade on Facebook, Twitter & Instagram.
https://www.youtube.com/watch?v=V1QIdCZtoWM