Following the release of his brand new single Sweet Ballet, we caught up with long-time songwriter and artist John O'Brien, to find out more about the song, his journey so far in music, the changing shape of the industry, and plenty more. Here's the conversation in full.
* * *
Hi John, thanks for the interview – congrats on the wonderful new single! Just to give a little background, how long have you been making music, and how would you describe your style?
I've been making music since I was seven years old when I learned to play the piano, switched to guitar at 10 and had my first band 13. I've never stopped and have always been writing songs as well as performing. I've always liked all different styles of music, but I think my favourite type of music is R&B/Pop.
I spent many years playing covers in different venues including nightclubs, bars and concert halls, but always snuck in an original or two no matter where I played. About four years ago I decided to dedicate myself to my own original music and I've been pretty successful. It started out with me doing solo performances that music festivals and adding players one by one. First a hand-drum percussionist, then a bass player, and keyboards, then a lead guitar player, the background singers and so on.
What inspired the song Sweet Ballet, what does it represent for you?
I've always been intrigued by the idea of love at first sight. I know it happens; it's just rarely consummated into a lasting relationship. I think everybody can remember that slow warm burn of excited expectation that goes with finding somebody who genuinely and strongly appeals to you in an emotional and intimate way.
The idea of the song is that two people catch each other's eyes and have that mutual feeling of that warm solo burn and the excitement that goes on inside your chest. It's your heart that is reacting and you know it when you find yourself catching your breath. It's also wonderfully happy feeling and I just decided I would write a song about that happening to two people.
I believe that anyone can be moved to remember that happening to them and feeling those feelings again. When I wrote the song I felt strongly that it had to have a realistic conclusion, which is that, "oh, it's Monday, we have to go to work!"
There's a strong use of poetic imagery in the song, is this typical of your writing, and are you inspired by literature as much so as music?
I very definitely have a strong tie to literature and alliteration. I believe that a song lyric should invoke a visual representation in the mind of the listener. In this song, the colours of the sunrise, the sunny day with people all around, the reaction to her quiet laugh and so on.
For instance, I wrote a song about the wildfires that go on out west here in the US named California Wildfire". When I was writing that song, I read news accounts of what people were actually seeing and feeling when they were literally running out of their houses for their lives. The lyrics in that song bring rise (I hope) to the visualization of the fire and the feeling, e.g., the hot ground and roar of the fire.
Over the years I've been a college professor at various universities and I have a strong affinity for research, reading and writing. I wrote another song about opioid addiction titled By The Throat and I did a great deal of research on that. I researched how it happens and learned all of the slang involved in the drug world to put into the song. It was song I wrote for my late brother who died of an opioid addiction. The song has a good thing happening at the end and the loved person gets help with their addition. (My brother did not.)
When I did the music video of the song, it was an incredible experience because the director kept coming over to me to tell me to get emotional, in fact screaming it in my face, so that by the time I did the third take (you always do three takes for a music video) I was so upset that I couldn't speak.
There are many times when I have been performing a song I wrote that has an emotional passage and I have to really stop myself from choking up. I guess that's a good sign it means the song really does mean something to me and hopefully to whoever's listening to it too. Lyrical imagery is very important to me in my song-writing.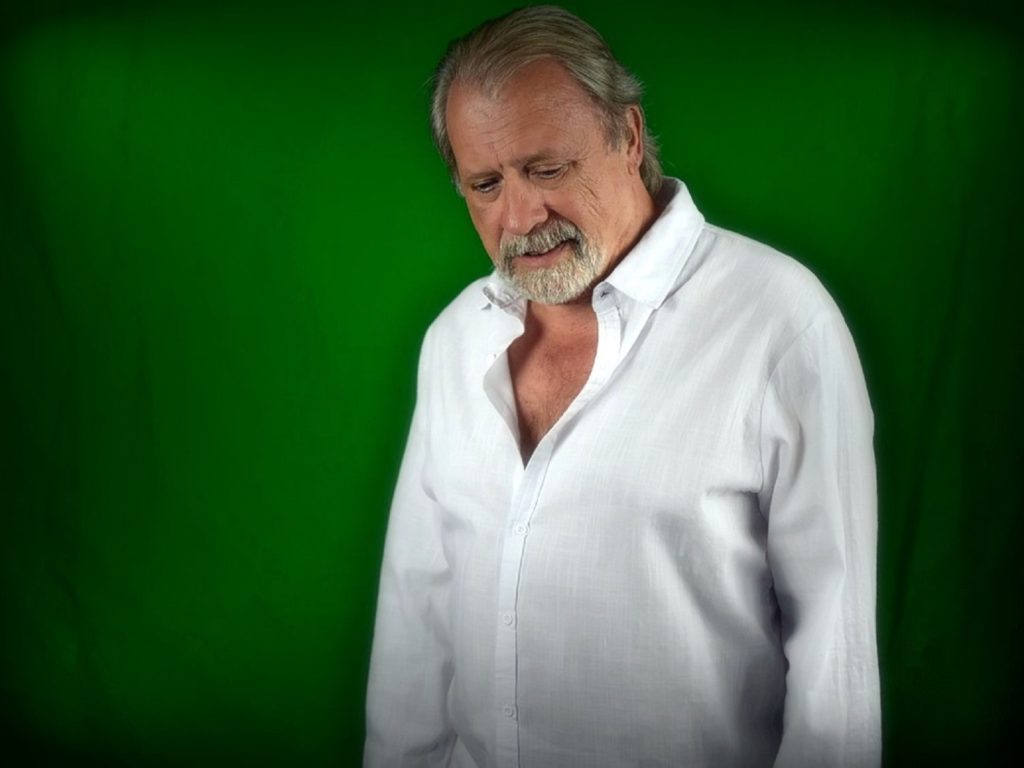 You have seven albums released to date – what keeps you creating, and what's been something different you've learned or added in the past year?
It's funny you should ask! I have a number of songs in production now and, for the life of me, I just can't stop writing music. I walk down the street I see something and later I'm sitting with my guitar I play a little bit of a progression and just start to put that thought and the music together.
It takes me between two weeks and several months to write a song. For example, I wrote a song on our last EP, which is the title track called That Girl Is Trouble. I was walking on the beach near my house one day and I saw a very pretty young girl sitting on a towel staring out into the ocean, but I noticed that she had a deep frown on her face and my first thought was, well, the title of the song. Two weeks later I had the song.
Other songs can take a while. On that same EP I wrote a song titled Mother Ocean and that took me about four months to write because I wanted to make sure the song had an anthem type of feel and message because I'm a strong believer that the environment has to be maintained and I really wanted the song to hit people right where it counts. That song has been adopted by several of the organizations that protect the oceans which is something I am very proud of.
Given your extensive touring, where in the world has been your most memorable live show, and why?
It was probably in Jamaica, and it was a spontaneous show that kind of came out of nowhere. I was walking around in flea market in Negril and I heard some guitar players. Turned out there was a small show going on. There were three guitar players, all big-time Rasta folks, sitting around drinking rum right out of the bottles and playing the guitar for a large audience of people. They saw me, being kind out of place, and jokingly asked me to come up and play with them. They didn't know I was a musician, so I just walked up picked up a guitar and well, that turned into quite a show.
I ended up writing a song with them on stage which has turned out to be one of my most popular songs. It's named Not Enough and it's about what they were musing about which was how people from the western world that visited Jamaica are always complaining that they don't have enough material wealth. Turned out to be a great song and very popular on Spotify and other DSPs. On the serious side though, I did a show with the members of the band that was backing up Crosby Stills and Nash and it was great. I've done so many shows it's hard to remember what the high point was since almost every show is a high point by definition.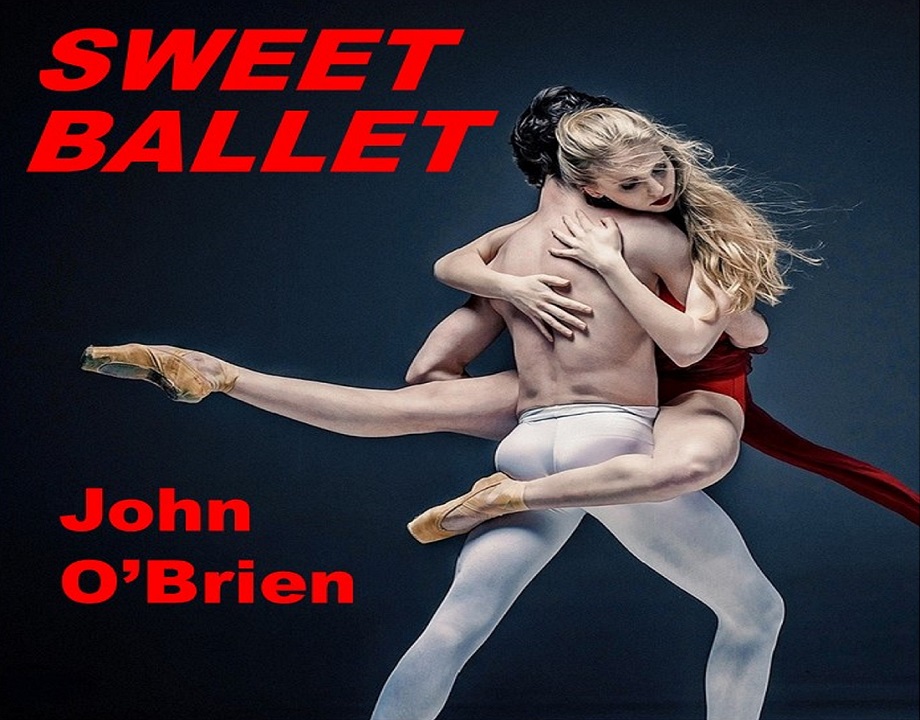 Did you get together with a band for the new single, and will this be represented at your upcoming gigs?
All my songs will be in the upcoming shows that I do and with time restraints I just have to pick the ones that will work. You only have 75 to 90 minutes for most shows. It's important to recognize that in putting a show together there is so much more to it than just picking the songs. I like to put together shows that are well scripted and have a theatrical aspect to them. The songs are picked to motivate the audience and to create a visual spectre that brings people alive. The flow of the performance and relating to and working up the audience to a highpoint, bringing them down to experience their emotional reactions in a more relaxed state and then bringing them right back up to a crescendo for the end of the show is an art in itself. And people go to a show to SEE a show, not just hear the music.
Lately, I have been working with really talented musicians from all over the world recording their parts remotely and then I integrate them into the song in the main studio that I work in. For instance, I have been working with four of the most talented musicians I've ever come across that are natives of London and they have been producing the instrumental tracks for several of the songs that will be out on the album which is being released later this year. They are also the musicians who I will be performing with when we do get to the UK for our shows.
For example, on Sweet Ballet I utilized a keyboard player from Santo Domingo in the Dominican Republic who was just great, and I worked out with background singers for the song who are from Mexico City. Here in my hometown of St. Augustine Beach Florida I have a number of musicians that I can work with and it's a real pleasure to seek out the ones who can perform the best for the type of music I am wanting to record.
For instance, some bass players are really good at the driving rock type of sound and others better at the rolling pulsating bass that goes with R&B. Also, when I do a live show there are lots of musicians that are pretty happy to come and play. I really don't have a "set" band, but I do work quite closely with my keyboard player from my band back in the 1960s who I been close friends with since childhood. He's the one who keeps me grounded in the music that is popular and keeps me on track when I start to put together things that are little too ethereal. I can get kind of wacky when I really just let it go!
You've amassed plenty of streams of your music in recent years – how does this form of validation compare when you look back at how things were measured in music when you first started?
The music world has changed so much and the better it gets — the worse it gets. Used to be that the record labels controlled everything and if you couldn't get by the A&R person for record label you were never going to really get anywhere. There are so many talented musicians that have languished in the world of venues like bars and coffee houses and were doing it for the love of doing it.
It is a fantasy that might've happened once in a while like when Jimmy Buffett was playing in some Key West bar and gets discovered by somebody with a lot of money and turned into an international star. So now Spotify comes along, and we all think that oh, music is getting democratized and we all get to put our stuff out there. But then we find out that the three major record labels own Spotify, pushing primarily their own signed artists and we're right back where we started.
So, it's both great and not great. But I am so thankful for the millions of streams and views that my music is received and very thankful for the large following I have on Spotify as well as on Instagram and YouTube. But all I can say is this kind of strange the way things worked out. But at least my music is out there, and you're right, I have plenty of streams which means people are listening to and liking the music. Can't wait to get out and play for them in a live setting. We had so many shows set up to go in 2020 and are trying in 2021 to get out again, but it's just tough.
What's next for you?
I made a decision recently to start working with high-level producers rather than always producing everything myself. Part of it comes from an earlier question you asked which was about continuing to write music and record and produce it. I just realized that there are solid professionals in each of the aspects of music creation. There is the guy like me with a guitar and a pad and a pen who writes a song, and then there's the guy who records the demo and allows the guy who wrote the song to recruit the musicians to put it together, and there is a recording engineer who gets the real studio tracks down, and then there's the mixing engineer who really makes the thing come to life, and then there's the mastering engineer who masters into something that is congruent with radio and other distribution areas. Then, there's the distributors the publishers and so on and so forth.
One of the things that is very difficult for a musician to deal with is doing all of that themselves. Just the whole area of managing your social media is a huge amount of work. So now I'm going to try working work with established professional producers.
I have a song being produced now that I actually wrote on a bass guitar which is named Beach Party and I have engaged a producer who is Grammy nominated and has worked for some of the biggest stars in the business. I guess the better you do in music the less you actually do yourself? I don't know, every musician out there is just working hard because they love music so much that it just doesn't matter how much work it is to get your stuff out there.
Is there anything else we should know?
Yes, we've had to postpone our shows in October that we were going to perform in London, Oxford, Birmingham, and Bournemouth. We are currently talking to the venues and perhaps some others as well about moving the shows to May 2022. Hopefully the overall public health situation will be more amenable to us traveling over across the pond and performing for our fans in the UK.
I also want to thank all of those folks who keep up with the music that I put out there. Every musician will tell you the same thing which is that it is the fans who like your music that give you the energy to keep creating and doing all the things that are necessary to put it in front of them. To all my fans –I love you all because you bring real meaning to my life. Thank you so very much!
* * *
Check out John O'Brien on Soundcloud, Facebook, Instagram or visit his Website.