Following our review of March to the Guillotine, we caught an interview with producer and DJ Jayne Gray to find out more about her journey in music so far. Here's how it went. 
* * *
Hi Jayne – thanks for the interview, and congrats on the release of March to the Guillotine! For those who don't know, how would you describe your music?
Thank you! I would say that I am at a stage in my career where my sound is constantly evolving. I am influenced all the time to take my production in different directions, whether it be hearing a killer set from another artist or even just walking down the street and observing what I see in the human condition. Although, I feel that the constants for me have always been influences in hip-hop, trap, and dubstep. I like to create music that has a sexy and almost forbidden vibe to it.
How did the track March to the Guillotine come about?
Honestly completely by accident. It wasn't even a track that I had planned to make. I had just finished up Make Me Trip and was working on the release of that, and my goal was to get that track done before I left for Europe and I decided that I would be satisfied if that was able to happen. I ended up finishing up Make Me Trip earlier than I had intended and was still feeling a creative flow so I sat down and started making what would end up being March to the Guillotine.
It's so interesting, like, I can work on a track for months and never end up satisfied with it, but then I'll go and bust out a track in under two days, feel a complete creative purge, and feel totally satisfied with the way it turned out. A lot of people call that "flow." I made March to the Guillotine over one weekend in my studio, and honestly, I barely remember consciously creating it. It felt more like a dream. To me that's what flow is.
What drew you to be interested in Communication Studies, and do you think what you've learned in doing this has manifested itself in your music at all?
Well, I started off as a Psychology major and ended up getting an Associates Degree in that. I was then at the crossroads where I had to decide whether I would want to keep pursuing Psychology or switch to a degree in Business Management which was another interest of mine.
I actually met a woman in a bar one night who was a Communication Studies major and after hearing her tell me about what the degree involved, I realized that it was a perfect combination of both Business and Psychology so I decided to go for it.
I think that having a degree in Communications absolutely has manifested itself in my music. One reason that I chose this degree is that it is easily adaptable to whatever one's interests may be because any field requires good communication on a mass and interpersonal scale. This degree has not so much influenced me creatively, but it has instilled within me the importance of communicating, whether it be with promoters, fans, fellow artists, performers, club owners, labels, etc. It has helped me to build an image and meaning behind the music. Without meaning, music is just sound.
What's the music scene like across California for a DJ like yourself right now?
Obviously in California there are many music scenes happening and I think that the electronic music scene in particular is thriving. I feel blessed to have been exposed to a few of these scenes in California, since where I grew up in Virginia honestly didn't have anything like what I have experienced out here.
There's definitely a lot of DJs and aspiring DJs in California at this time. I have been asked online a few times by aspiring DJs what the trick is to making it as a DJ in this current scene and market. To me, I think the most important thing is to create image and a meaning behind what you do. Not only is this how you stand out and get noticed by promoters, but this is how you genuinely touch the hearts of those listening to your music and dancing at your sets. If you make your brand an actual, larger-than-life, projection of yourself and your values, people with pick up on the genuine nature of your mission and will take notice.
What motives or drives you to put so much of your time and energy into music?
I think that it all snowballed into a passion from the time I was about 12. I did not grow up in a musical family by any means, but I always enjoyed writing and poetry. This, coupled with the desire to push my art to a large audience, resulted in me beginning to create music.
I always considered the written lyrics to be the ideas and the melodies of the instrumental to be the emotion behind it. I remember the first time I recorded my voice in my closet with my USB microphone and Garage band. Something within me clicked that day and that was the very moment it became a life long passion. Since that one day in the closet, it became something I had to do, my life's purpose.
There's a book I am reading right now called Mastery by Robert Greene. He talks about how, in each of our lives, we all will have a moment of clarity where our life purpose and path is revealed to us. That experience in the closet when I was 18 was that moment of clarity for me.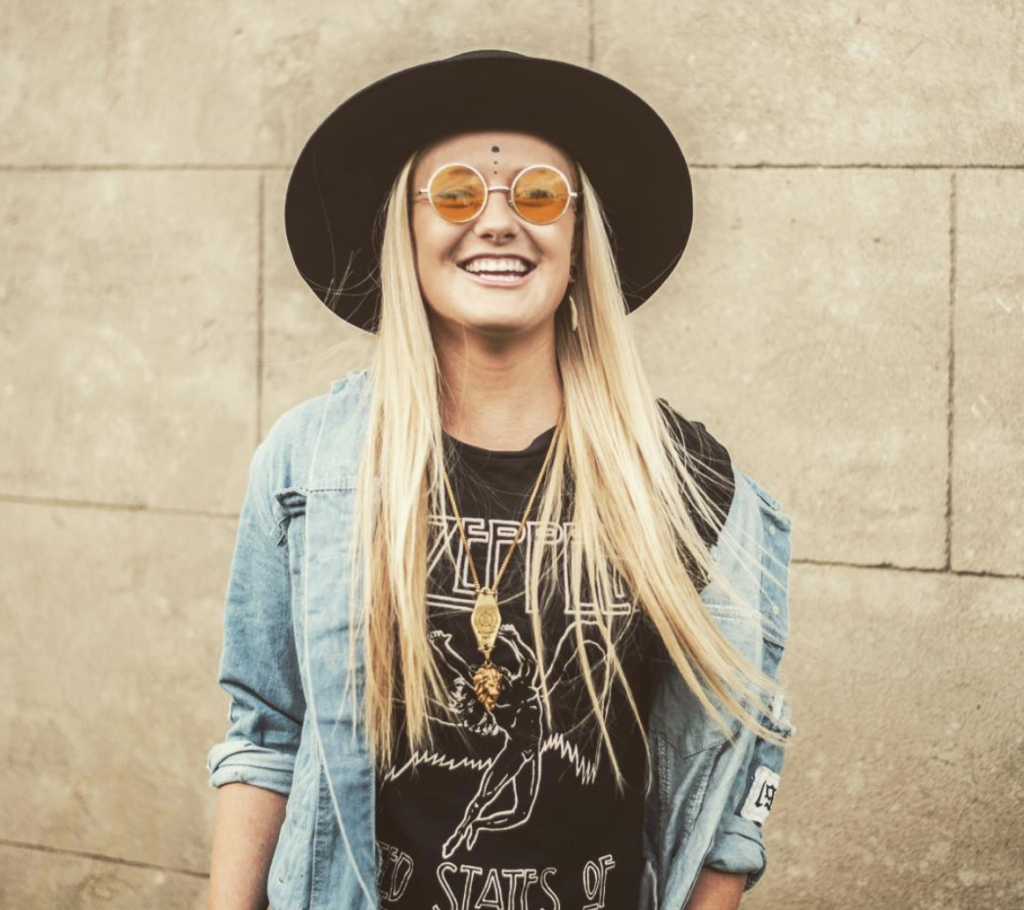 Who or what would you say has inspired or influenced your work as a creative the most?
Again, Robert Greene. His books give me life. The book White Oleander as well, by Janet Fitch. I've probably read that one 6 times. That book got me through some really tough times growing up. The pages at the beginning of the book are beginning to fall out. Good thing I already know what they say. In that book it says, "No one becomes an artist unless they have to." That line has been resonating with me for years.
In the electronic music scene? Krewella. I've been watching their journey for years. Its nice to see two ladies consistently killing it on such a big level.
If you could play any venue or event in the world, past or present, which would it be, and why?
Woodstock 1969! Although that crowd probably would have hated my music.
What are your main hopes or aspirations over the coming years?
In the next year, my aspiration is to get through Icon Collective. I'm moving to North Hollywood the end of this year to attend Icon for 2019 so that is pretty much all my mind is on at this point. Icon actually just had me write down an extensive list of goals as part of my post-interview.
My goal is to push this brand and this music onto an international platform in the next 5-10 years. That's the dream. The only thing more important to me than music is travel, and to get to have one facilitating the other would honestly complete my life.
Icon is really big about making sure you are able to define the meaning behind your brand and your music. For me, I aspire to have my music speak to the kids that never felt like they fit in, because that was me. I found solace through electronic music growing up. I was always different than the conservative community in which I was raised. I knew I was gay from a young age and I wish I had one example of a successful and empowered gay woman to look up to growing up. I want to be that for someone else. That's why social media presence is so important to me. I want to extend my support to all those lonely girls in all the corners of the earth that feel like they don't fit in because I see myself in them. I want to tell them that life gets better. It gets sooo much better. Just hang on and trust the process.
What's something most people don't know about Jayne Gray?
Something that people are always surprised and amused to hear is that I grew up on a farm in central Virginia. I rode horses growing up. I rode Western and would compete in Barrel Racing competitions. Very southern vibes.
Is there anything else you'd like to say?
Just to work hard and trust the process and things will happen, no matter what your dreams are. I know that sounds cheesy, but hard work isn't. Hard work isn't glamorous. I think things got easier once I accepted that.
* * *
A huge thank you to Jayne for her time & insight. Download the music via Google Play or stream it on Spotify. Find & follow Jayne Gray on Facebook& Instagram. Visit her Website for more info.
https://soundcloud.com/jaynegray/jayne-gray-march-to-the-guillotine