Internationally collaborative music venture Intergalactic Thirteen recently launched their immersive and mighty single End Of The Line – available now on all major platforms. We were blessed with the chance to interview the driving force of the band, to find out more about the music, their journey through online collaboration, their intentions, and all that lies ahead. Here's how it went.
* * *
Hey – thanks so much for the interview, and huge congrats for the single. For those new to your music – how would you describe your sound?
Intergalactic Thirteen is an incredibly diverse music project with an international scope. The band is the brainchild of producer and founder Al Knight, but the music is fueled by the many exciting contributions of musicians from all over the world. The main concept? Simply to make music that will bring joy and positivity to the world.
In light of the last awkward and stressful past few years that we have been experiencing, it is easy to see why we all need artists who are willing and able to provide some lighthearted escapism with their music and entertainment, as well as showcasing a beautiful international perspective. Al and his music-making gang are definitely succeeding.
Stylistically, the combination is a great blend of indie rock and experimental musings, as well as a fondness for instrumental songs and creative ideas.
Essentially, Intergalactic Thirteen is a band that's all about keeping an open mind. Currently, the group is making big plans for the next few months, with a lot of music in the works. This is going to be an exciting ride for this globally-focused band, and we can't wait to hear what they've been busy cooking up for us all.
What is Intergalactic Thirteen all about, and what's the creative process like, and how did End Of The Line come to be?
We are musicians from all around the world that get together and make music from indie, rock and instrumentals. The great thing is we can make music from our homes and send it via the internet. End of the Line was done this way!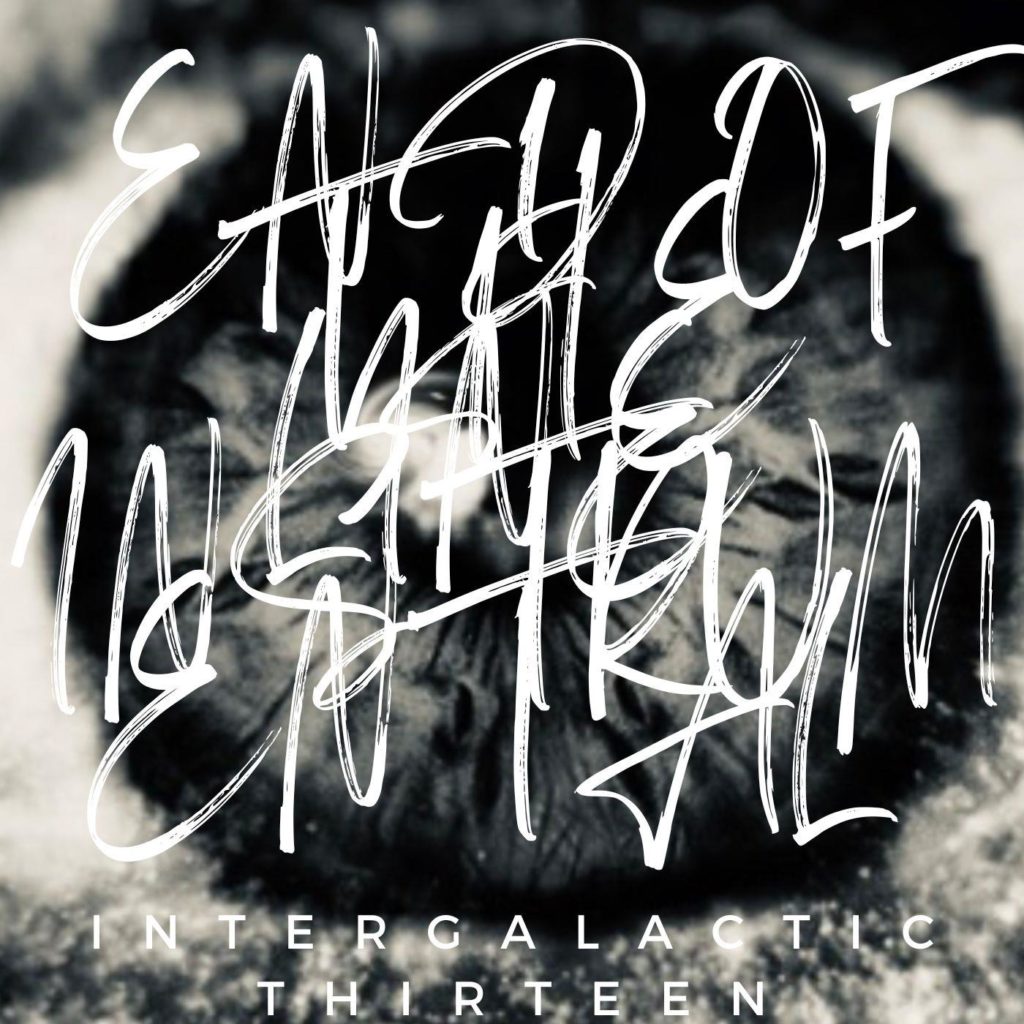 It's refreshing to hear complex, atmospheric rock arrangements these days, particularly with such raw emotion and journey to them. What was the inspiration, and who were the musicians or acts the you listened to whilst forming your musical identity?
Some of the musicians that have contributed to the band have played with some of the most famous rock stars on the planet.
Is this approach typical for your music, or will future releases vary in style and substance?
The songs will range from instrumentals to vocals tracks. The fans will get a variety of different songs and we will keep it interesting and catchy. Rock, indie experimental style.
Is live performance an important part of your plans?
We plan to go on tour and do lots of gigs starting in the U.K. and USA
What's something about you that people might be surprised to hear?
The great drummer Kenny Aronoff and the fretless bass player Tony Franklin contributed on some of the songs coming out!
* * *
Check out the music via Apple or YouTube & follow Intergalactic Thirteen on Instagram & TikTok.