With the explosion of indie music-making and hip hop in particular throughout recent years, many artists are able to get a taste of the scene and briefly reach an appreciative audience, few are able to hold onto that privilege and maintain respect, skill and authenticity along the way. Homeboy Sandman is one of the few.
A long-time favourite of ours, an artist with integrity, an unwavering level of identity, and endlessly impressive bars – a stand-out underground rapper of our time. He's been in the game for a fair few years, holding on to an audience of dedicated fans, whilst maintaining a respectable, likable, ever-insightful and impressive yet humble style – maintaining a refreshing air of realness with every new project.
Following a brand new album release, and during a break from tour this season, we were blessed with an interview with Angel – Homeboy Sandman – to find out more about his journey so far, his creative process, and his plans for the future. Here's how it went.
* * *
Hi Angel, thank you so much for the interview – it means a lot! Just to set the scene a little, where are you right now, and what have you been busy with this past few weeks?
I'm home in Brooklyn. Been on the East Coast leg of the US Dusty Tour for the past few weeks. That was fun.
What was the writing process like for Far Out, and do you think your approach to writing has changed or evolved over time?
The middle verse I wrote while I was riding my bike in Brooklyn. The hook I wrote on a couch in Buffalo, NY one morning. I used to write constantly but now I only write sometimes.
You're a long-time respected artist on the scene, what do you think has been the key to your longevity in underground hip hop?
God.
What keeps you inspired, and who impresses you lately?
God. Love. Quelle Chris. Von Pea.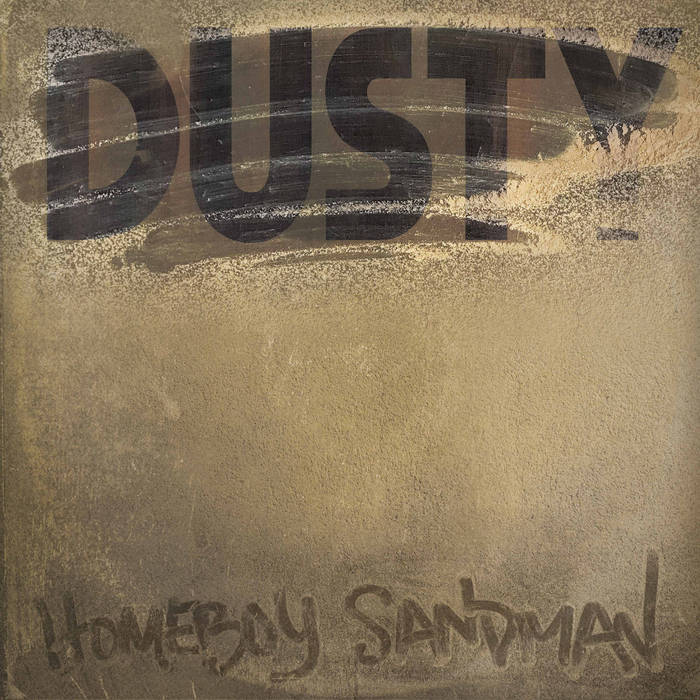 Perhaps like many listeners, Not Really was the track that first drew my attention to your music. Such a simple piece in theory but brilliantly well-crafted. What can you tell us about that song – how did it come to be, and do you still perform these older classics at live shows?
Didn't do it this last tour. Because I feel like my life has actually changed now. So it doesn't feel accurate. Thanks for the kind words.
Is the song Not Really still relevant to you, or have things changed all the more-so in recent years – what's been the main difference you've noticed on the scene or in your life as an artist?
Seems like I lost a good amount of patience and faith in the last few years. Are maybe it was just revealed to me that I didn't have as much as I thought I did. I'm working on that. Got no choice.
Is there an editing process to your writing style, or do you roll with the free-style creativity for the most part?
By the time I write it it's heat. I get it right in my head first though.
Do you feel it's necessary for artists to touch on current political and social topics in music, or do you naturally just write about whatever has been playing on your mind?
I write about whatever's on my mind. Other artists can do whatever they want.
What's the best piece of advice you've ever been given as an artist?
I don't know.
If you could sit down to lunch with anyone at all, past or present, who would you choose, and what would you ask them about?
Stevie Wonder. He's my favourite artist of all time. Hopefully he'd rub off on me.
If you could change one thing about the music industry, what would it be, and why?
I'd get more exposure. So then lots of people would get the opportunity to become my fans. Seems like I have a pretty good conversion rate with people that actually get to hear my music.
What's next for you, what do you hope 2020 has in store?
Hopefully health and personal growth.
Will you be coming to the UK any time soon?
March 2020 baby.
Is there anything else we should know?
Probably.
* * *
A massive thank you to Angel for his time & insight – looking forward to the UK tour next March. Download the new album Dusty via Bandcamp. Find & follow Homebody Sandman on Facebook, Twitter & Instagram or visit his Website.