Having released an impressive collection of original tracks over the past year or so, it was a pleasure to bag an interview with rising artist and songwriter Grayson June. We talk everything from songwriting to artistic identity, production, inspiration, the events of 2020, and plenty more. Here's how it went.
* * *
Hi Grayson – thanks so much for the chat, and congrats on all the great releases this past year! For those who don't know, how long have you been making original music, and which track would you choose to introduce a new listener to your sound?
Thank you for the opportunity! I've been making music for about six years now, and I feel the best track to introduce a new listener would be Can't Look At The Stars because it's a good mix of hiphop and r&b, which would give them an idea of where I'm trying to go with my music.
Who or what would you say first inspired you to start making music?
I'd say the biggest inspiration would be Kanye West. Controversy aside, I don't think anyone can deny his ability to recreate himself as an artist. I feel it shows just how creative and influential he is, and in turn, I want to do the same.
Another inspiration is just the way the working world is set up. I've got a 9 to 5 still and I'd be lying if I said I'm not trying to escape the rat race. So with that fuel, I'm motivated to do all I can to leave the race.
Every track of yours takes more than a few unexpected turns in terms of your flow and lyrical outpouring. What's your writing process like – is it a single stream of consciousness, a freestyle, or heavily edited and written over time?
That's exactly what I was going for. But usually, I'll hear an instrumental and get the basic idea of a melody for the hook, fill in the words, and then work on the verses using the hook as a reference to center the topic. So yeah, usually it's a stream. I never really rewrite unless I feel I absolutely need to. I feel, if I said it, and I meant it at the time, it's staying in.
How did the song To Love You come to be, and was it based on anyone in particular?
I remember hearing the beat, and I'm sure that it was really late at night and honestly the hook just came to me. That was a really easy writing process but I loved it. It felt natural. And yes it was.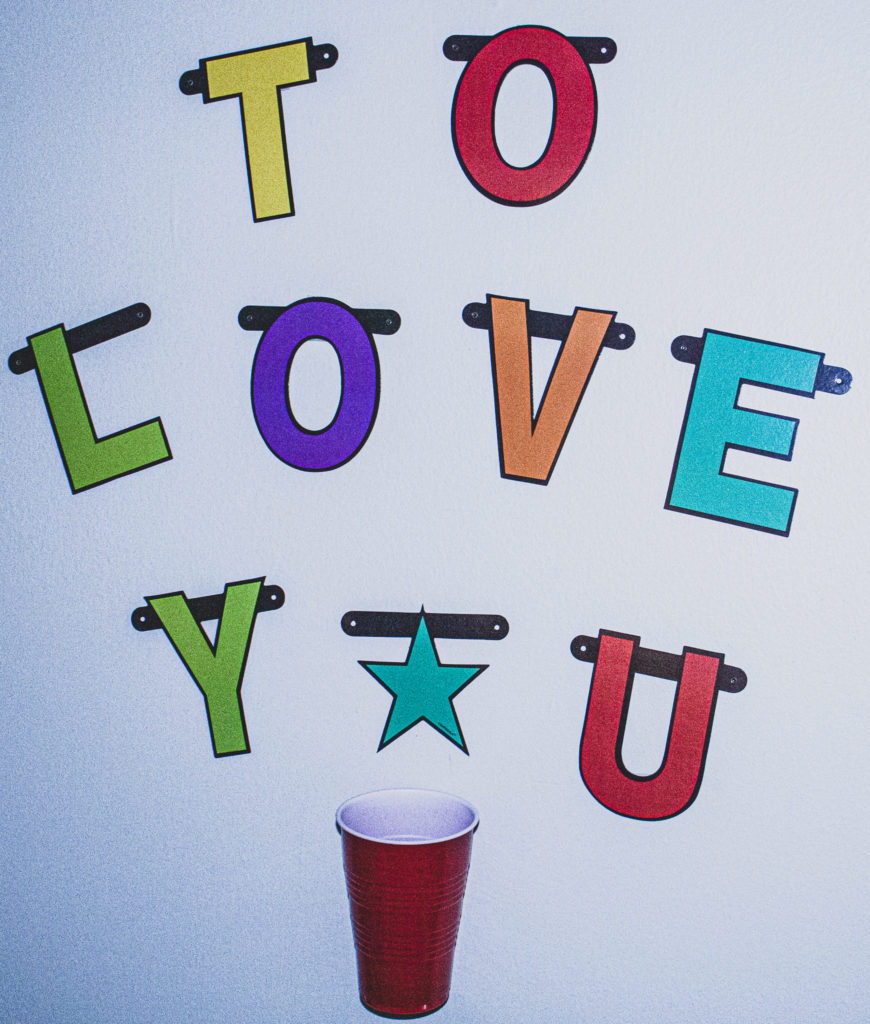 Do you ever worry about pouring so much of yourself into your music, or is that the key to a real connection with your audience?
I think about this a lot, and I don't think I've got anything to worry about. I'm a very private person in real life, but will tell anyone anything if they ask. With music, I feel that's my chance to share myself with the world unprovoked. It's definitely the key to real connections as well. I can say I pride myself on being as genuine as possible.
Were you a singer first, or a rapper (or musician)?
I was a rapper first for sure. Singing came a bit later but it only made sense that it would come since my family is filled with singers.
Can't Look At The Stars is brilliant, consistently recapturing attention throughout its structure. Do you remember where you were when this concept and melody came to you, and how does it feel in contrast to listen back to it now?
So, fun fact about that song. I've had that concept in my head for years. I remember being at my grandma's house and this song called Stars by Grace Potter and The Nocturnals came on the TV and I remember the message resonating with me so heavily. And listening to it now, I feel a sense of accomplishment. I know the younger me is happy with the turn out of the song. And that I finally used that idea.
Do you produce your own music, or is collaboration important to your process?
I wish I did. But I usually find and buy beats from Youtube. But working with a producer is definitely the next step. I feel I'll be able to better define my sound that way.
Did you read poetry much growing up, or is your writing style purely from listening to music?
No, not really. But I think I've always been intrigued by the idea of poetry. The way someone can see the world, process it, and give us their interpretation of what they saw is something magical to me. When I write I try and paint my mind-state as clear but stylized as possible.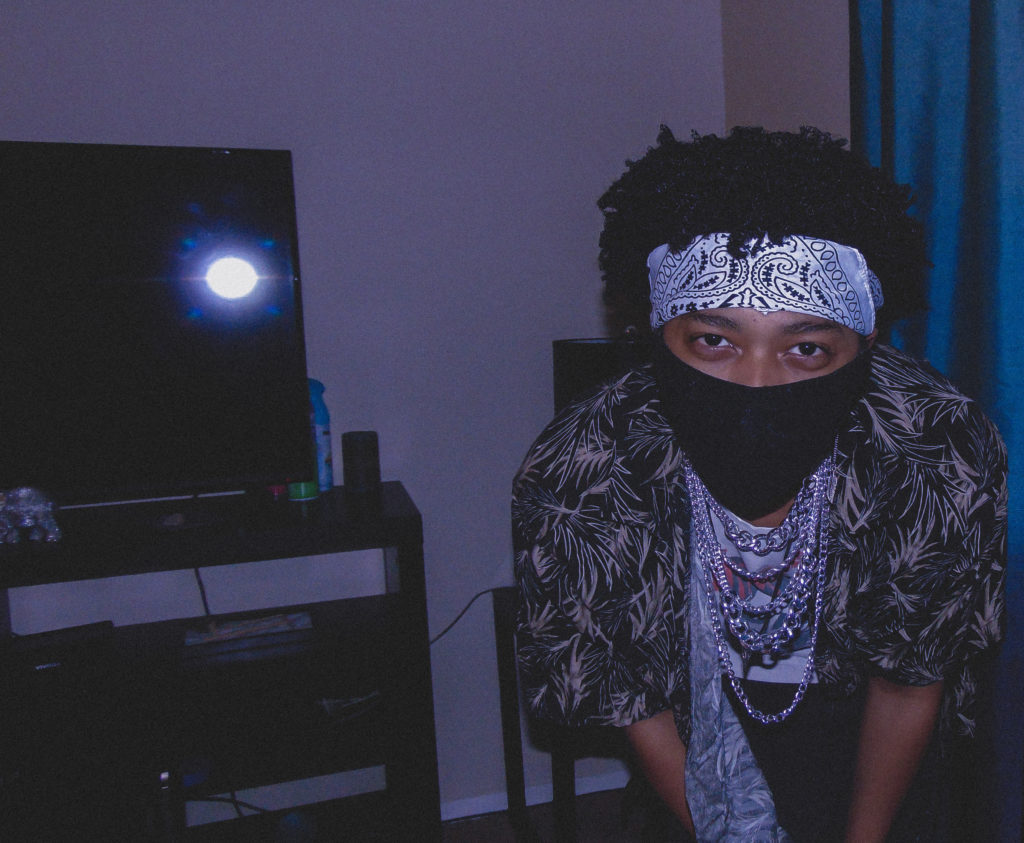 What have you been listening to the most throughout a tumultuous 2020?
Kanye of course. The Weeknd, There's this band called A Giant Dog and I love them. Kid Cudi, Nirvana, JMSN, Travis Scott, Tame Impala, Brody Dalle, Daughter, Jaden Smith, Pop Smoke, Fidlar, Portugal. The Man, Alice Merton to name a few.
How have the events of this year impacted your plans or your process as an artist?
For sure. Shows are harder to come by, but they still do happen sometimes. I also mostly do my own photography but outdoor shoots aren't really an option anymore – though with the limitations, I'm forced to get a bit more creative, so I can't complain too much.
What are you the most excited about going forwards through 2021 and beyond?
I'm excited to just get my name out there. Meet new artists, collaborations, and just seeing where it all takes me.
Is live performance in your plans, and if so – do you have a dream venue or event you'd like to perform at?
Definitely. That's my next step as well. I'd love to perform at AfroPunk.
If you could sit down for a chat with anyone at all, past or present, who would you choose – and what would you ask them about?
I'd sit down with Jay-Z. That may be cliche, but he is the embodiment of making something from nothing. I'd love to ask him about business plans and how to grow generational wealth.
Is there anything else we should know?
I'd like to tell my message as an artist. I want to show people that we don't need to follow the life script that was put into place before we were even born. I want to show people that time here is finite and should not be spent hating most of it. I want to show people that it's okay to be yourself, flaws, weirdness and all.
* * *
Download the music via iTunes. Check out Grayson June on IG.