With their hearts and artistry set on reigniting the pop-punk vibrancy of the early noughties, South Jersey band FRND CRCL have just released their brilliantly energizing new single and video Famous, and we caught an interview with them to find out more about their journey so far. Here's how it went.
* * *
Hi guys – thanks for the interview! For those who don't know, how long have you been making music together, and how would you describe your sound and style as a band?
Thank you for having us! For those who don't know of us, we've been making music together as a four-piece since the beginning of 2018. The foundation of our music is Pop Punk, but we include many other elements from various genres across the board.
How did the song Famous come to be – what inspired it, and what does it mean to you?
The song Famous was kind of a response to just the way we absorb entertainment nowadays. From the constant streaming on social media, to reality TV now made available whenever you want it on Netflix or YouTube, our entire culture has become immersed in Celebrity Culture and I think this song was a direct response to not agreeing with that.
The track has a mighty hook, plus a brilliantly nostalgic set-up that reignites the energy and vibes of the noughties – who writes the songs, and do you guys ever disagree creatively?
Zac (Vocals/Guitar) writes the songs and brings the foundation to the group. Then sometimes, we either leave the song the way it is or make chops and changes. There are definitely disagreements creatively but it's all about compromise.
Who were your main inspirations growing up, and are there any unexpected influences in your background?
We all come from slightly different backgrounds musically, so our influences vary across the board, but I think we all can get behind great music and a lot of our influences, from Blink 182, Green Day, Red Hot Chili Peppers, are perfect exemplifications of great songwriting and technique.
What do you hope is the main thing listeners take away from the song?
The main thing we hope that people take away from Famous is just to be yourself and not get caught up in compromising who you are as an individual to keep up with the trends. That's why it's Punk rock.
Where do you imagine is the best setting in which to listen to Famous?
That's an interesting question. Lol. We would have to say this song goes great with a Friday night, eating pizzas, and being naked with your hunny.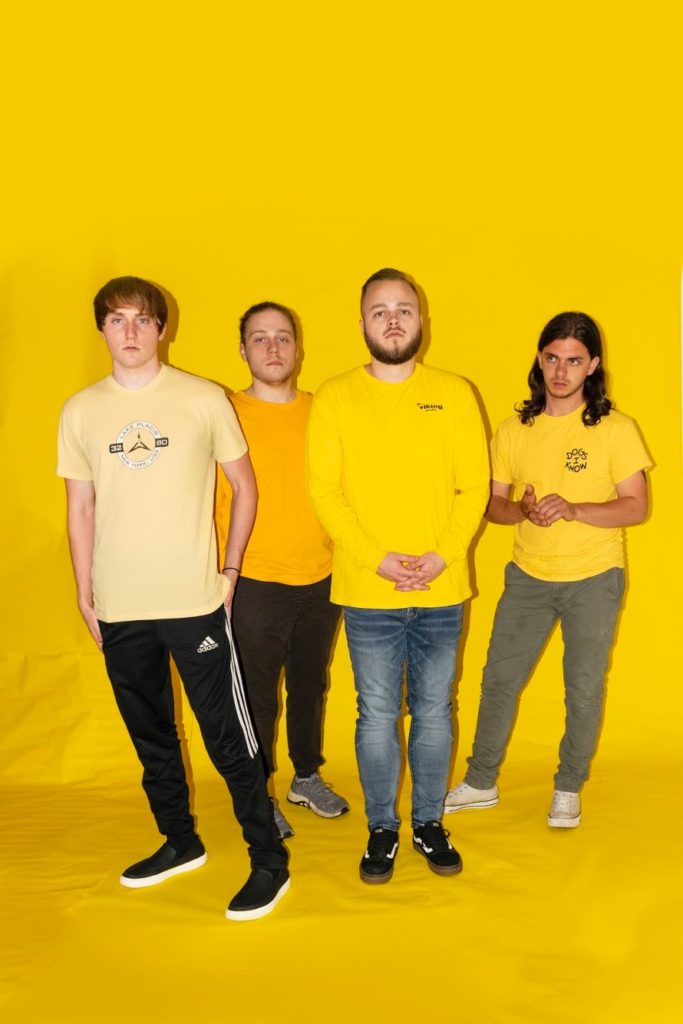 What's the live scene like where you are, and how has the reception been to your sound and style?
To be honest, there's not much of a live scene where we live, so we usually try to get out to Philly as much as possible. There's a lot of great bands from the area, but there's scarcity in terms of venues/ places to play.
What are your thoughts on contemporary or mainstream pop-punk, and your hopes for the future of the genre?
Mainstream Pop punk was a huge influence for me personally growing up (Zac). I mean, from MTV, TRL, skate culture, it was all a massive thing. New Pop punk I feel was always inspired by those same greats and it's grown into maybe more of a subculture with different themes. We're hoping to be a part of the rebirth by giving it a new perspective musically and lyrically, while giving it the big sound that the big bands from those days had.
What would be your best piece of advice for new-starting, upcoming bands who are yet to grace the scene or start building an audience?
Practice. Practice. Practice. Then take the time to make good quality content. Practice some more, THEN look into booking shows.
Is there a longer project on the way, and if so – what can we look forward to from that?
There definitely is a longer project on the way – We have a full length album on the way that this single is a part of. It's easily our best work as a band. We had the pleasure of working with a great producer and graphic designer to make everything across the board meet a certain standard, and we're really excited to make its debut.
If you could perform at any event or venue in the world, which would you choose, and why?
Our ideal venue would be a big stage on a beach in the summer, with a skate-park, beers, or any other recreational activities you can imagine lol.
What's your plan of action as a band going forward in 2020?
Our plans for 2020 are to push this album as much as we can. We're in the process of planning some weekender tours, and will hopefully start doing full tours later on. We're always making music so it really depends on where the band is at that point to dictate what we should be doing next.
Is there anything else we should know?
We'll be dropping an official website very soon with our own Merch store. Be Kind Rewind, and yea. Hope to see all of you at a show one day!
* * *
Find & follow FRND CRCL on Facebook, Twitter & Instagram or visit their Website.