Following our review of the beautiful album that is Supermoon Moonlight Part One, we jumped at the chance to interview the creative producer behind the project – Francisco Dominguez – to find out more about the music and his journey to this point. Here's how it went. 
* * *
Hi Fran, thank you so much for your time with this – and congratulations on the beautiful album! For those who don't know, what does the album mean to you, and in addition – how does it feel to share it with the world?
Thank you so much for the opportunity to speak about the album. I really appreciate it. Supermoon Moonlight Part One is the first in a series of albums that I hope to complete for my daughter. Together, they form a message about the wonders of nature and how vital it is for our physical and mental health to nurture a deep connection with nature.
Finishing this album means a great deal. It is a guiding tool to inspire her to pursue a sound physical and spiritual well being. As a parent, I feel that is one of the most essential lessons one can pass onto their child. As to sharing this message with the world, it is icing on the cake to be honest but I do hope the message also resonates with people from all walks of life. I hope they find the music to be an effective conduit to pursue that same connection.
How did your daughter react to the project, or is it too soon to tell?
The process of sharing this project with her has been more organic than straightforward. She's currently living the message through the adventures we embark on. From visiting the mountains to exploring the deserts and everything in between, the album has served many times as a soundtrack to our adventures. We are building memories together now that I hope will stay with her as she grows older. Hopefully the music will always be there as well to help her remember all of our adventures and inspire her to continue on her own. Ultimately, this project is as much for posterity as it for now.
What made you think to bring elements of the natural world together with those of a more electronically sourced aura?
Nature and technology have always been two of my greatest interests. Growing up I was always interested in Geography. The topography of landscapes in particular has always intrigued me and studying maps of mountain ranges is a personal pastime. Another personal pastime is watching videos of electronic instruments tweaked and retrofitted for sound experimentation. In watching those kinds of videos I've come to realize that electronic expression becomes more humanized the more you experiment with it.
However, the two elements didn't become mutually inclusive of each other until I took up Mountaineering in earnest years ago and my epiphany became whole. There are sounds you discover within the rock of mountains and at the top of their summits, that is not unlike the process of electronic sound experimentation. It is a sound that makes you feel both natural and alien, a sound that simultaneously makes you feel like you belong atop a great height but also that you have no business scaling off the side of a precipice.
What does the term Forest Robots mean to you?
The term is a juxtaposition inspired by the principle of Yin and Yang in Chinese philosophy. It draws a parallel to the principle which describes how seemingly opposite or contrary forces may actually be complementary, interconnected and interdependent in the natural world, and how they may give rise to each other as they interrelate to one another. The use of orchestral and acoustic instruments against electronic synthesizers, beats and effects in this album is in effect, my personal attempt to show how opposites can perform in harmony. The album's message is also a parallel to the name as it strives to represent the journey to find the balance between our ability to connect with nature and the use of technology that constantly surround us in our everyday lives. Last but not least, there is also a personal nod to Kraftwerk's song "Robots" which my daughter loves.
What are some of your favourite or most inspiring places to venture to in the great outdoors?
One of the my favorite mountain ranges here in California is the legendary Sierra Nevada-a 400 mile (640 km) range that is part of the American Cordillera, a chain of mountain ranges that consists of an almost continuous sequence of ranges that form the western "backbone" of North America, Central America, South America and Antarctica. The range is most notable for Mount Whitney, the highest point in the contiguous United States at 14,505 feet (4,421m) and Yosemite Valley, which is sculpted by glaciers from one hundred million year old granite. It is a place of great beauty and it is that beauty that I have been able to draw a great deal of self growth and awareness and view the world with a lot more empathy and compassion and ultimately has guided me to create honest and genuine music.
What do you hope listeners get from this project?
I hope the album serves as encouragement to take the first steps to a positive journey of personal enlightenment and spiritual enrichment that is centered around a deep connection with nature.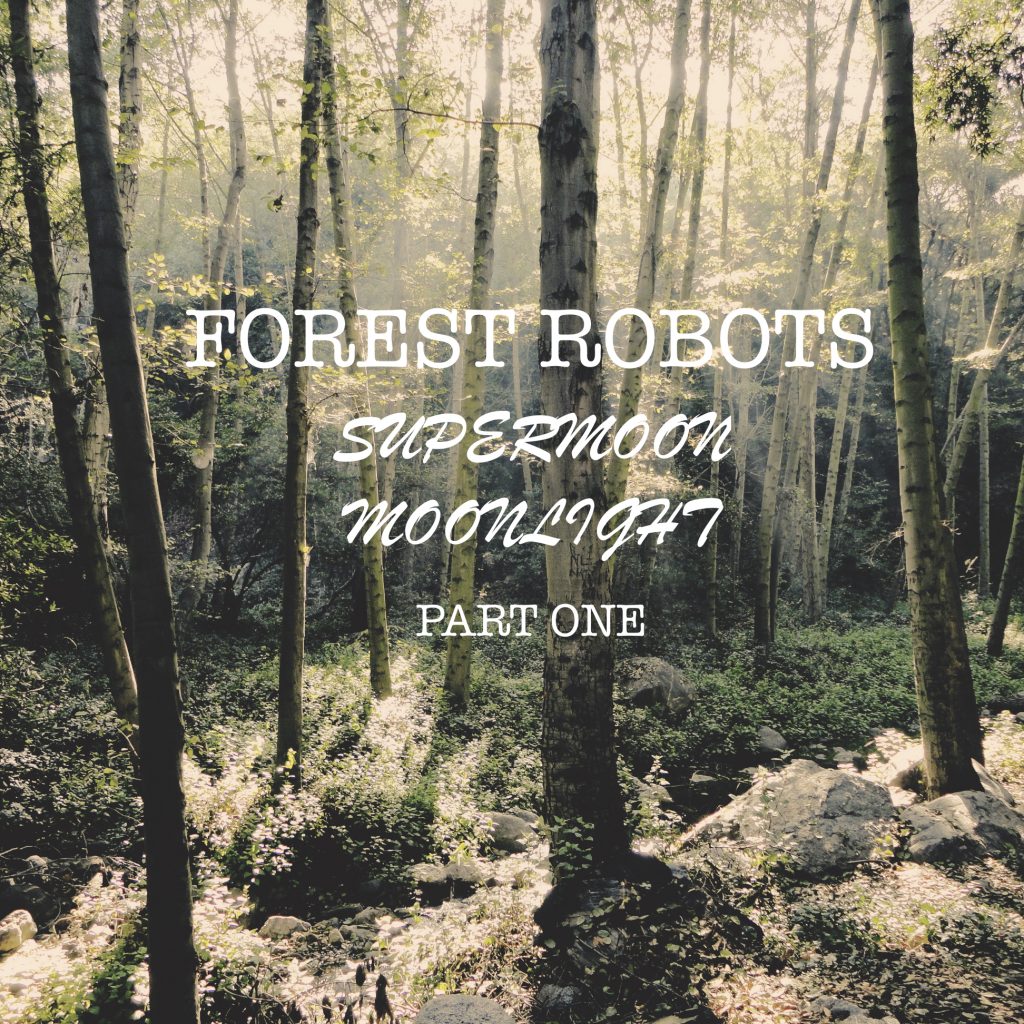 How long have you been producing or creating your own music, and what first inspired you to start?
I have been creating music on and off since 2004. However, it wasn't until the birth of my daughter ten years later that my vision for this project became clear. And it wasn't until a health scare two years ago that gave me a sense of urgency and pushed me to see through this vision. Electronics have always interested me. Experimentation has always interested me as well. The ability to purchase music gear and pursue both interests is a very enriching experience to me and I'm grateful that I can do so to the extent that I have so far.
How do you generally get started when crafting a new track, and how do you know when a piece is truly finished?
Some of the hikes I go on can take up to ten to fourteen hours. Somewhere in those long hours I begin to think about concepts in sound and how, with the gear I own, I might be capable of exploring those concepts. After my initial brainstorm out in the woods, I let those ideas brew in my head for a while before I finally sit down in the studio with several approaches I'd like to try. Usually, by the time I begin to work and develop compositions, I'm back out again in nature and will continue to brainstorm again. This cycle continues for weeks as the composition grows and changes and it finally becomes complete. Most of the time I feel a composition is complete when I've exhausted all of the ideas I might be interested in implementing.
Who do you admire in the music world right now?
That is a tough question to answer as my tastes in music are quite diverse. But I have been enjoying music by Rhye quite a bit. I've been listening to him for years, ever since he was putting out music as Milosh. I think it's quite wonderful that he's been able to grow as an artist and do multiple things with his creativity. Those are the type of artists I tend to gravitate towards following. I also just recently discovered this music global sound art community that originated from Amsterdam. It goes by the name of Powwow. They specialize in modular sound. It is a very creative forum showcasing the use of technology in very novel and creative ways to compose music. I've been enjoying and admiring the beautiful creativity on display from the artists that make up this global community. I highly recommend it.
Who would you love to collaborate with?
Without a doubt, I'd love to collaborate with singer/songwriters. I've also been discovering new artists with some beautiful compositions lately. Their music is very inspiring and I would love to work on re-imagining their compositions to express how it is that I interpret their ideas when I listen to their work. It's a more passive collaboration as their work is already done but I think the result would be wonderful nevertheless.
Is live performance an important part of what you do?
Not at the moment. A lot of what I do is very studio based. I tend to subscribe to the adage of "using the studio as an instrument". The drawback to this however is that there is no thought given to live performance when I compose music. Some of the music is I compose is not particularly practical to perform live.
What advice would you give to producers who are just starting out and are struggling to develop their skills or find their own unique sound?
I originally come from a writing background and there is a famous phrase that writers tend to live by – "Write what you know"- and although it is often used exclusively in writing, I'd like to think this edit transcends its original purpose and can be applied to the process of creativity in general. With that said, my advice is to hone your personal sound around what feels the most true to you. This could be your surroundings, where you grew up, where you travel to, the places and people you reach out to for inspiration or enlightenment, the feelings you experience when watching a certain movie, or reading a certain book. All of these things matter and ultimately shape who we are. These things should be the sources that shape sound as well.
What are your plans, creatively, for the coming months?
I have recently acquired new instruments that I'm excited to explore and hope I can start writing new material with it soon. I'd also like to look into collaborating with singer/songwriters and see if there is any interest out there on my collaborative ideas. Last but not least I'm also putting the finishing touches on a follow up to Supermoon Moonlight Part One that I hope to release sometime in early 2019. I have my hands full at the moment and it's quite exciting.
* * *
Many thanks to Fran for the insight and openness. Download the album via iTunes. Find & follow Forest Robots on Facebook, Twitter & Instagram. Visit his Website for more information.